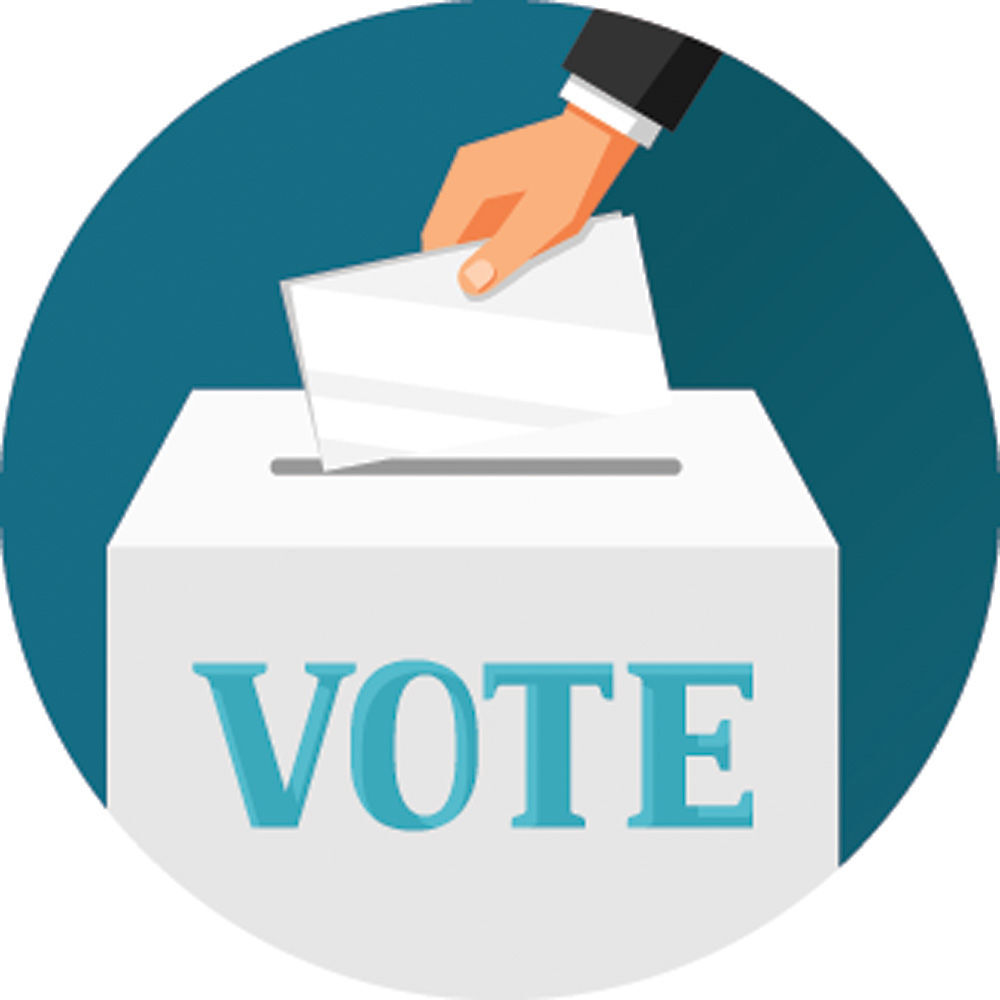 Four Democratic candidates are seeking election to the S.C. Senate District 39 seat.
The seat will be home to a new senator for the first time since 1985. Longtime Sen. John Matthews, D-Bowman, announced he would not be seeking re-election.
Candidates Cindy Evans, Jerry Montgomery, Vernon Stephens and William Johnson are running for the seat in the June 9 Democratic primary.
The winner will face Republican Tom Connor in November.
Cindy Evans
Evans is the owner and operator of People's Choice Real Estate Service.
She is a graduate of Bowman High School, South Carolina State University, Dudley School of Cosmetology, the Real Estate School of South Carolina and the Insurance School at Brewer Insurance Information Service.
Evans said, "I am running for the Senate to work to meet the continued demands of my constituents and to make our government work for everyone.
"I am ready to fight for better educational services both at the K-12 and higher education levels, technology improvements to include broadband enhancements and especially higher-paying jobs to ensure that our young people do not feel the need to move out of District 39. We need a leader who can visualize what can be for our area — growth and expansion of services."
Evans said she has the experience that will allow her to build on Matthews' legacy.
"I have been a very active businesswoman since my early 20s, from owning a successful salon to currently managing my own real estate firm. I have been an active participant in prior election processes, from getting folks out to vote to discussing major issues at the local, the state and national levels. In my years as a businesswoman, I often spoke with focus groups and with those with political experience to get the best information for helping my customers. I am not new to understanding the needs of the people or the strength that those who hold such an office must possess," she said.
If elected, Evans said she will focus in the areas of K-12 education/technology, higher learning and violence against women.
"I want the parents and all citizens of District 39 to know that I am a strong proponent of our children getting the best educational services possible to ensure that we maintain a strong workforce and young people who will be able to lead our country in the future," Evans said.
Evans said she will also work to ensure that the best technology is available to students.
"All of our schools must be equipped with one-to-one devices, and our teachers must be given the opportunity to get trained in the use of the best educational strategies when helping our children utilize these devices. Technology expansion will play an important role in my work in the Senate," Evans said.
She said higher education will also be a focus. Specifically, she'll work to provide funding for AP courses, teacher training and gifted education.
Evans said she'll promote research-based initiatives to ensure 4K and 5K programs are giving students the foundation for school readiness. She said she'll promote structures that will ensure a sound technical education in all technical colleges within District 39, and ensure that schools continue to provide quality college readiness skills and courses to include Advanced Placement courses, STEM courses and college readiness courses.
Evans said she'll continue to push for job growth and development.
"The Orangeburg, Calhoun, Dorchester and Bowman areas will continue in their legacy of job growth and development under my leadership," Evans said.
Evans said she will push for additional workforce reform measures.
"Part of my focus will be to ensure funding and resources to train those who have interest in welding, building construction, truck driving, plumbing and carpentry. We must continue to nurture within our young people the skills and services that will enable them to work in their chosen career fields," Evans said.
She also plans to focus on violence against women.
"In 2017, with 48 women killed in the state, South Carolina then ranked sixth-worst in the country for the rate of women killed by men," she said. "There is a high percentage of domestic violence cases, and we must address this issue head-on."
Evans said Matthews is a highly effective leader.
"Currently, I know that I can elevate and enhance the initiatives that Sen. Matthews advocated for, and the issues that I have brought forth such as fighting for broadband for all rural areas, promoting equity in services and monies for K-12 and higher education institutions, and working to bring high-paying jobs and companies to our community," Evans said.
Evans noted that she is a member of several community groups and activities, including serving as a volunteer to assist in packaging loans through the U.S. Department of Agriculture and serving as a certified loan packager for the S.C. Association for Habitat for Humanity Affiliates.
Vernon Stephens
Stephens is retired. He is a graduate of St. George High School, and a graduate of South Carolina State University with a bachelor's degree in social welfare.
Stephens stated that he is seeking election for several reasons.
"I see a couple of things that Sen. Matthews was instrumental in bringing to the forefront. There's some additional work that needs to be done along the lines of education. I've been a proponent of public education and an advocate for a long time. We still have a lot of work to do as it relates to education and equity in education throughout the state. Rural South Carolina is left out when it comes to some of the benefits that districts that are large are able to receive because of revenue and how those counties' tax structures are developed," Stephens said.
"And economic development: In order for our communities to grow, our state to grow, we need to make sure that we have in place industries. Actually, before the industries, we need the infrastructure in place to show that we are competitive as it relates to industry wanting to locate in the district or the state of South Carolina," Stephens said.
"Community development, community crime: There's not a one-fit-all solution to some of what has been going on in our community and our state as it relates to crime," Stephens said.
"We need to look at innovative and creative ways of getting our citizens involved in the deletion of crime in our communities. We have some things in place, but we need to, every now and then, look at where we are. Are we meeting the goals or trying to cut down on the murder rate, the robbery, the assault? So, we have some work to do there, and we need to legislate to make sure that those who are committing these heinous crimes are sent to prison," Stephens said.
Stephens says his experience includes 40 years of community activism.
He noted his 17 years of school trustee experience, including serving as a member and officer of the former Orangeburg County School Board that was created by legislation in 1997.
"In 2010, I was appointed to the Board of Education for Orangeburg Consolidated School District 5, and on that board, I served in the capacity of vice chair for approximately five years, and as chair its last year as a district board," Stephens said.
He's also had experience advocating for education.
"I've advocated in not only the state of South Carolina to our General Assembly but to our congressman and senators in Washington, D.C. I've constantly have gone to Washington and constantly have traveled throughout the United States to ensure that public education is given its due," Stephens said.
Stephens stated that he is a member of the Lower Savannah Council of Governments Board of Directors.
If elected, Stephens said he'll focus on education reform.
"In order for us to be competitive and to graduate individuals with world-class skills that will assure them that they are competitive as it relates to jobs, we must keep education at the forefront," Stephens said.
Stephens also stated that he will work to make sure that rural and small counties have funding to ensure good water quality and the capacity to increase waste and sewer services.
He also plans to focus on, "affordable health care and the location of satellites from our hospitals throughout the rural communities to ensure that all people are guaranteed affordable health care and health care that meets their needs."
He said he will also work with the S.C. Department of Commerce to recruit industries that are friendly, that will work with their communities and that citizens will be glad to work for.
Stephens says he's proud of Matthews' work.
"He is a true statesman, and for him to endorse my candidacy, which he did, I'm humbled. He has left a blueprint for me and others to follow on how you energize your communities for change," Stephens said.
Stephens noted that he is involved in many community groups and activities, including serving as vice president of the Bowman branch of the NAACP, serving as a member of the Rural and Economic Education Development Commission and as chairman of the Concerned Citizens of Legislative District 66.
William Johnson
Johnson is the mayor of Holly Hill. Johnson has a bachelor's degree in agricultural education from Alcorn State University.
If elected, "I would love to be a voice for rural towns and rural communities in this district and South Carolina. I'd like to find a way to improve the quality of life in these rural communities, whether it'd be broadband, whether it'd be health care, a number of things," Johnson said.
Johnson detailed his experience relevant to the position, and why he believes he is the best candidate.
"I've served as mayor for 11 years almost. I've served on the Orangeburg County Development Commission Board for 12 years, I've served as a board member for the Municipal Association of South Carolina for three years," Johnson said.
He's retired from manufacturing, "and in that role, I was working in the quality department, and I was the first-line supervisor and I was the procurement manager for a number of years.
"I've served on the One Orangeburg County Initiative since its founding, and I've also served as president of the South Carolina Conference of Black Mayors. I also serve as secretary of African-American Mayors for the United States."
"That gives me a good view of the needs and challenges of small towns and rural communities," Johnson said.
He noted that he serves on the CATE Advisory Board for Lake Marion High School.
If elected, Johnson said he'd like to work on completing projects that have been identified, including extending broadband in rural communities.
"Infrastructure, capacity for more water and sewer so that rural communities can grow, and of course, economic development. I want to bring jobs here and one of the bigger problems that we've seen over time is we need to understand the Santee Cooper piece," Johnson said. "I would like to be one to help bring closure to that piece."
Johnson said he would also work to identify additional needs and goals once he is in office.
Johnson said Matthews has served the area well.
For instance, in the area of economic development and manufacturing, "he was one that made sure that he was always there for us. I would work to continue that piece," Johnson said.
"And the education piece which he's put so much into, I would like to build on what he has done there for those pieces. And of course, health care and what he put into that piece, I'd want to build on that as well," he said.
Johnson noted that he is involved in many community groups and activities, including serving as an executive board member of the One Orangeburg County Initiative and a board member for the Tri-County Regional Chamber of Commerce.
Jerry Montgomery
Montgomery is the pastor of a church in Denmark, barber and hairstylist, and part-owner of Parzell's Café.
Montgomery is a graduate of Bowman High School.
Montgomery stated that he is seeking election for several reasons.
"I've kind of sat and watched all through my life and always looked at the candidates and most of the time you don't hear anything of them or know of them until it's time to for someone to go into office or come out, and I've always thought to myself why don't we see candidates before, because it's just like anything else. If you're going to do anything, you want to prepare for it. You go out and scout around," Montgomery said.
"You never see anything or hear anything from candidates until it's time for an election, and then to me you don't hear nothing from them for the next four years until you say 'Can you re-elect me?' and I'm saying 'What have you done in four years?' So, over the course of my life in the community where I live, in Bowman, it's considered a rural area and the roads are bad and the water is rust down here. It seems to me the people in politics, as long as they say they've been in it, looks like there would have been something done, and so I feel that a lot of people get in a position, but they're not doing anything once they get in the position," Montgomery said.
"I believe once you get in, you ought to speak up for the people. Going across the aisles on both sides, and not just be a yes man, but find ways. When you run into some kind of problem, find solutions so you can get things done, and I've always kind of been like that," Montgomery said.
He detailed his experience relevant to the position, and why he believes he is the best candidate.
"I've dealt with people all my life. Again, I've dealt from the backside from the learning side sitting in classrooms and listening to teachers and moving forward, and always I've seen myself not staying behind in the back long. I always find myself moving toward the front, or being over everything I've done," Montgomery said.
"I've always had leadership skills, and seen things where we can make things that wasn't working properly, make it work better, always inserting new ways to help bring young people in and being creative so we can move forward with different things in life," Montgomery said.
Montgomery identified the goals he would like to accomplish if elected.
"First of all, our roads are awful. Where I'm at, you can't hardly get a good ride within a quarter of a mile. It's just bad all over South Carolina, so again I'd work on the roads. Not only the roads, doing some stuff for our teachers, the teacher funding is low. We also talked about mold in some schools, and getting the numbers low in the classroom where you've got a 25 to 1 ratio," Montgomery said.
Montgomery also said he would work to improve virtual education.
Montgomery said he thinks Matthews has done a good job.
"I believe in what he's done, and he's reached over aisles, but now we're in a different day because I think even at this time in life he's kind of seen that things have changed. So, I believe that technology has changed, so I would do some things differently with that. And try to get with the necessary people so we can make different changes from where we are now so we can improve all the way down the board," Montgomery said.
Montgomery noted that he is involved in many community groups and activities, including his partnership with Denmark Technical College, and attending the career fairs at both South Carolina State and Claflin universities.
Get Election 2020 & Politics updates in your inbox!
Keep up on the latest in national and local politics as Election 2020 comes into focus.