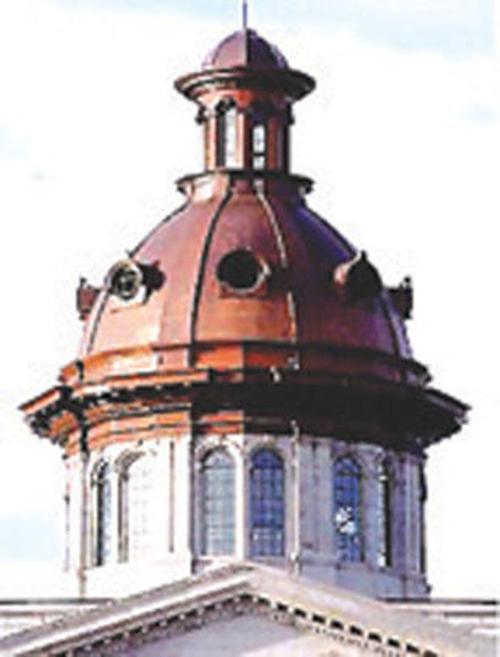 After winning handily in the June Democratic primary, veteran District 95 Rep. Jerry Govan of Orangeburg is facing a third-party challenger on Nov. 3.
Govan is opposed by Willie Legette of the Labor Party.
In June, Govan defeated challenger Kevin Ray with 4,404 votes, receiving 76.83% of the vote. Ray received 1,328 votes for 23.17%.
Legette is a 30-year professor of political science at South Carolina State University and a founding member of the S.C. Labor Party in 2006. The party has ballot status in the state and advocates for workers.
Govan is a retired educator. He holds a bachelor's degree in political science and a master's degree in teaching. Govan is also a U.S. Marine Corps veteran.
Govan detailed his experience relevant to the House position.
"I've served in the General Assembly since 1992, and prior to that worked in various positions in the General Assembly, such as a legislative aide and later as a research assistant in Senate Research," Govan said.
"After being elected to the General Assembly, I've served on key committees, including the House Judiciary Committee, the Medical Military Municipal Affairs Committee and currently where I sit as the senior ranking member of the House Education Committee," Govan said.
Govan is also the senior ranking member and vice chair of the Statehouse Committee and the House Operations Committee.
Govan currently is chairman of the South Carolina Legislative Black Caucus.
Govan is seeking re-election for several reasons.
"I feel that I still have a lot to offer in terms of the people in the district. I've been involved with the passage of key legislation that has come to the General Assembly. I think that not only does seniority make a difference, but more importantly, having been there and understanding the process. I believe that there's, particularly in view of the challenges and crises that we're going through now, that we need experienced leadership in place that not only understands the process, but also who will understand the importance of building the relationships, or have the working relationships in which we letter lay groundwork to get things done for the betterment of the people of South Carolina," Govan said.
Govan identified several goals he would work to accomplish if re-elected.
"I think it's absolutely critical that we be able to operate above partisan lines in terms of ensuring that we can move this state through the challenges of this pandemic. It's my strong belief that we're going to be dealing, even with the advent of a vaccine being introduced to the American people, it will take some time for the vaccine to really reach the bulk of the population," Govan said.
"We have to be able prepared to deal with the uncertainty surrounding what people are beginning to refer to as the new normal. And for that, I believe that it's going to take people who are willing to think, not only outside of the box, but also not think within the limitations of just party, but being willing to work with those in the General Assembly who are willing to reach across the aisles to do what's in the best interest in the citizens of South Carolina," Govan said.
"My mindset, if I'm blessed to return, is to work with others to try to find creative ways to address the challenges we now face in terms of with education, the expansion of broadband to all areas of the state, not just to the standpoint of accessibility, but to the standpoint of affordability. Those two can mean two very different things," Govan said.
"I think we also need to work very hard. I think we also need to address this issue of health care and health care disparities because there's a great divide between those with affordable health care and access and those who do not. One thing that the pandemic has shown us, or exacerbated, the gaps, not only in terms of the system but also the despaired impact it has on certain populations when it comes to health care. I think we have an obligation to the citizens of this state to fix that," Govan said.
"I'm more determined than ever before to address that, having been a part of a group of individuals that witnessed the loss of a fellow brother at a funeral service," Govan said.
Govan expressed his thoughts on how the General Assembly managed the coronavirus.
"We did our jobs. The South Carolina General Assembly, I think took prudent measures and steps to ensure that funding was available to our key state agencies that are responsible for dealing with these crises, and ensuring that they had funding that was necessary to act as prudently as can be expected," Govan said.
Govan said he believes that the state responded well to the pandemic.
"I don't think anyone expected this pandemic, initially, to be this bad, and obviously due to a lack of leadership and confusion on the national level, the states were forced to step up and be creative in terms of addressing needs," Govan said.
"When we look back at it, there are probably some things we could have done better, but when we look at as a whole, we fared better than many states, even though, sadly, it has come with a price in terms of the loss of life, and also in terms of those who have suffered health setbacks because of the pandemic," Govan said.
"My hope is that we will get a better coordination of services and of effort after Nov. 3 because I believe that much of our response, in terms of the national level, has become mired in political grandstanding, which has unnecessarily cost the lives of over a quarter-million American souls," Govan said.
The Times and Democrat was unable to reach Legette for an interview.