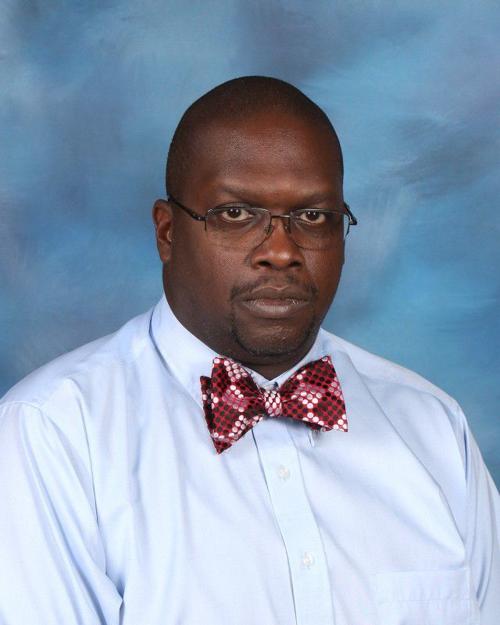 Democratic candidates Rickey Dansby and Dr. Jonathan Goodman II have filed for the Bamberg County Council District Five seat.
The two will meet in the June 9 Democratic primary. No Republican filed for the seat.
Incumbent Democrat Isaiah Odom is not seeking re-election.
Jonathan Goodman II
Goodman works as an assistant principal at Richard Carroll Elementary School in Bamberg. He has an undergraduate degree in electrical engineering and a master's degree and a doctorate in business.
Goodman said he is seeking election because he wants to bring change.
"I want to be a catalyst for change in the county and the constituents in my area. I just think that the community needs change," Goodman said.
Goodman detailed his experience relevant to the council position.
"I grew up here in Bamberg, Denmark, and throughout the travels and experiences, decided to come back about 12 years ago and all I see is a downward spiral of the community. Businesses are closing, taxes are high, people are leaving, no influx of new business to kind of offset the individuals who are living here's taxes, and it seems that we are stuck in a cataclysm that will not allow us out," Goodman said.
Goodman believes he is the best candidate for several reasons.
"As far as being a bridge, I grew up and I have roots in Denmark and ties in Bamberg. So, the community, unfortunately, has been divided for a long time. The inroads to bridging that gap would be somebody who has ties to both communities, and that is something that I possess," Goodman said.
If elected, Goodman said he has several goals he would like to accomplish.
Goodman said he would "try and evaluate ways to reduce countywide taxes. And bridging the divide between Bamberg and Denmark. We are too small of a county for there to be a disparity between the two towns as such, and I would like to see where we're working together to improve the county, as opposed to working in sovereign and the county becomes an afterthought."
"One of the things I would like to establish is an educational alliance. We have two HBCU (historically black colleges and universities) colleges here in the county that need to be utilized. ...
"I think industry is key, and we have to be meticulous about the industry because I want Bamberg County to continue to have the mystique of a small county, but I want it to be a successful small county. I don't want it to grow leaps and bounds where we have one of the largest counties in South Carolina because I think it would lose the lure of a small county," Goodman said.
Goodman said he wants industry in place that will support the county, the citizens of the county, and make it sustainable.
Goodman said he would also like to address the county's unnecessary spending and be accountable to his constituents and the people who call the county home.
Goodman detailed the county's tax burden, which he says is affecting the citizens.
"The burden is Bamberg is one of the highest-taxed-per-capita counties in the state, which makes it difficult to own property, to own resources here. A part of that is to look at it from different angles. One, get spending under wraps, and two, try and create attractive packages where industries who come in to offset the tax burden of the county," Goodman said. "Those are things that are not going to happen overnight, but it's going to be a process."
Goodman also assessed the current county council and Bamberg County Administrator Joey Preston.
"And they've done some things that they can look back and say we did pretty good with that one. I'm not going to judge or say they could have done this better, but some of the things they've done, it's impacted the county in a positive way. It would be my goal as a council to try and have more wins so that the county would be impacted more frequently in a positive way," Goodman said
Goodman stated that he does not know Preston personally, and he hopes to develop a relationship with the administrator that will propel the county to the forefront of success.
Goodman noted that he is involved in the community, most recently participating in food giveaway efforts with Foodshare SC in Bamberg.
Dansby could not be reached for an interview.
Get Government & Politics updates in your inbox!
Stay up-to-date on the latest in local and national government and political topics with our newsletter.