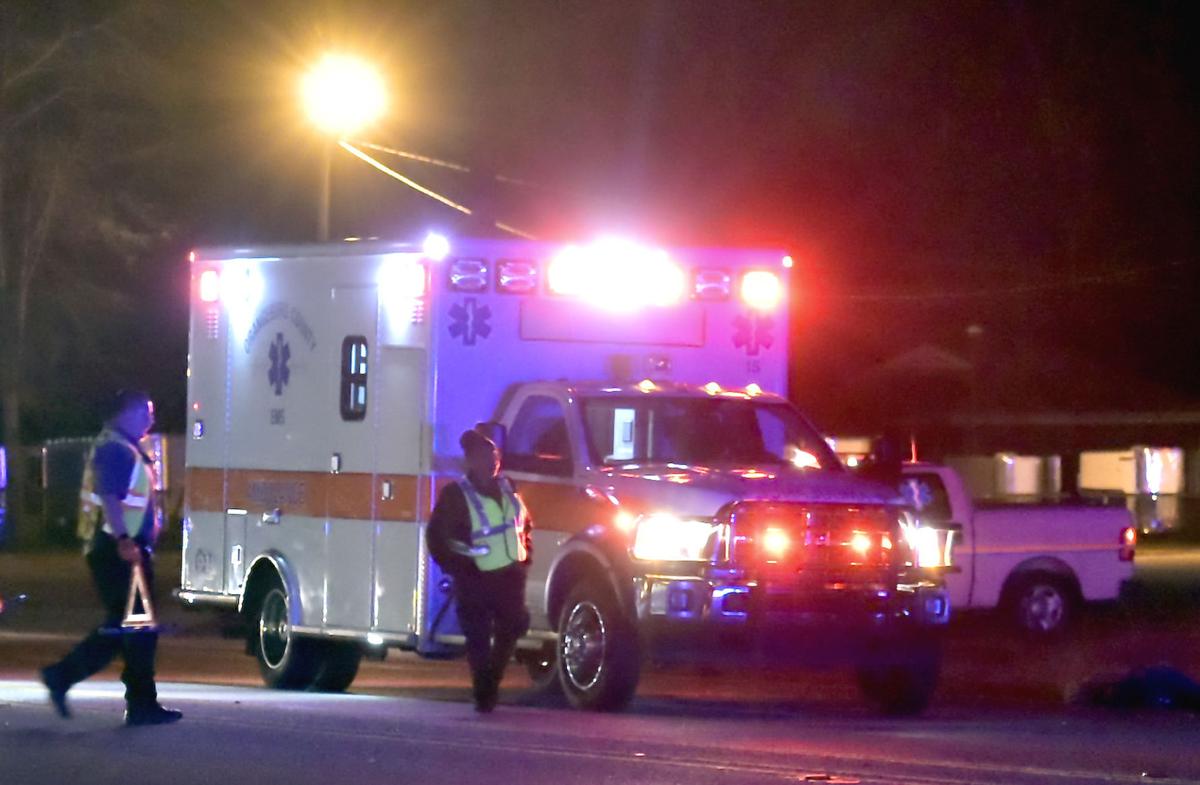 Orangeburg County officials are working to address a problem they say is common statewide.
The EMS Department is currently understaffed, Orangeburg County Administrator Harold Young said.
"Basically, there's a shortage of staffing and increased call volume. A lot more violent encounters, as far as people with gunshot wounds, and calls have increased as well," Young said.
"And citizens are using EMS, unfortunately, as their primary care because a lot of times, we get called for cold and flu, and other stuff that's not really an emergency situation. But we go because that's what we do," Young said.
Emergency Medical Services Director Stephanie Givens reported an increase in the call volume during the county's annual retreat held earlier this year.
"People are not educated on what a call from EMS truly is, and they think if they call EMS, they'll get treated in the emergency room quicker. Which is not the case because it's a triage situation," Young said.
Young said the county is addressing the staffing shortage by enhancing recruiting efforts.
"We're increasing recruiting efforts, we're advertising more with The T&D, we have the paid intern program and paid tuition at OCtech, modifying our response and tactics, and utilizing mutual aid, as we do when that's available," Young said.
Young cited a partnership with Orangeburg-Calhoun Technical College as a resource to address staffing issues.
"We have a program with interns from OCtech that basically allows a person to ride along with paramedics and see what it takes to do that, and it gives them incentives to go through the training at the college to be able to become an EMT, and then move on to be a paramedic," Young said.
"At the end of the day, you have to look at it from the standpoint of you can get a kid that's right out of high school that can go on to be an EMT or paramedic and pretty much be making anywhere from $40,000 right out of high school," Young said.
Young said employee retention is just as important as recruitment.
"From a retention standpoint, we are really communicating with our staff and understand that number one, we appreciate the ones who have stayed with the service, and who have Orangeburg County's best interest at heart, and then we are also trying to do some things we have done before. We have done bonuses in the past, COVID-19 bonuses for individuals who were frontline individuals that have dealt with the pandemic," Young said.
"We are actually upgrading most of the quarters that the paramedics use, as far as where they sleep between calls and on shift, and adding Wi-Fi hotspots to make it easier to do paperwork, and upgrading the equipment, and then giving them good trucks to drive, and having the right equipment to do things," Young said.
Young also noted equipment upgrades, stating the importance of making sure EMS employees can properly perform their duties.
"We've been able to get equipment like automated gurneys, and stair chairs and stuff like that will really sustain and prolong the career of those individuals and their bodies as they life patients up every day and all day," Young said.
"We're investing in equipment, investing in people, investing in training," Young said.
The county entered a contract with Lifeguard Ambulance Service to provide additional help to the Orangeburg County EMS Department.
The company will put two additional ambulances on the road to help with the coverage of the county.
In addition to the two ambulances, the county will receive additional personnel to work with EMS.
"They'll provide a truck and personnel to help man one of the stations, so that way we'll have more coverage. And that is some relief to the EMS person that is there burdening all the calls," Young said.
"There's just a lack of paramedics across the state. What we have found that we have to do is to make sure that we can still cover the county properly, is we've requested additional services through that company to assist us with two additional trucks," Young said.
Young reported during this month's Orangeburg County Council meeting that the cost of the contract would be an estimated $850,000 semi-annually.
"We're not fully staffed right now, so the money we would be paying a paramedic is going towards that contract," Young said.
The funding for the contract will come from the budget for the EMS Department, Young said.
Having an additional ambulance on the road will be very beneficial, Young said.
The makeup of the county causes ambulances to run up high mileage quickly.
"County Council has done a tremendous job of allocating funds for new ambulances. When you buy a brand new ambulance, like we did a couple of years ago, and when the mileage gets high, DHEC allows you one opportunity to just change the chasse, which is just the truck part, and just basically lift the box off the back and sit it on top of another truck. It saves you a tremendous amount of money," Young said.
Pandemic relief funds the county will be receiving from the federal government will be used to get additional ambulances, Young said.
Although the county has been able to address department needs through grant funding, Young said a high dollar amount of funding is still needed to address other issues.
"Additional equipment, as well as the need to have an additional supplemental ambulance, we're looking well into $2 million. The good thing about it is we've gotten a grant for some parts of the equipment we need through USDA," Young said.
Young also noted the impact the pandemic had on the department financially.
"We had to get additional PPE, we had to issue bulletproof vests for all of our paramedics and EMTs, we've had to basically issue additional supplies to deal with COVID-19," Young said.
Young said the pandemic also put a spotlight on EMS.
"What it did is it made people aware of the importance of what EMS officials do and the everyday inherent dangers that they face. We lost some good people from the EMS standpoint because some of the older paramedics and officials decided to retire because of the dangerous situation with coronavirus," Young said.
The department may face many challenges, but Young said there are many positives about the county's EMS Department.
"The positives we've observed is that we have a director that is someone who is really hell-bent on serving citizens, and we have a command group that really has the citizens at heart because we have directors and supervisors that'll still get on a truck and work an ambulance call, and not just sit behind a desk," Young said.
"That goes a long way, and just the family atmosphere that we've created by staying by each other as they deal with the pandemic, and as well as the training aspect of it. We have changed the way that we train, and do more hands-on with our paramedics and EMTs to give them better triaging than what they do," Young said.
Young said EMS employees deserve constant praise.
"Every day somewhere, an EMS professional saves a life, and when you look at the amount of interstates and rods that we have that go through this county, and the amount of wrecks and things that happen, there have been so many lives that have been saved due to the actions and the dedication of our EMS professionals," Young said.
"What they mean to our county can never be overstated," Young said.