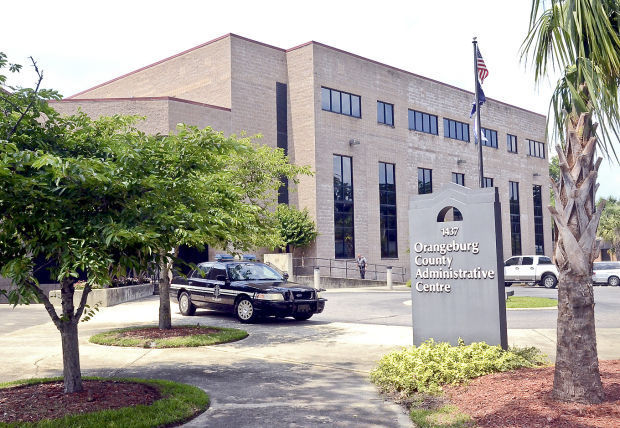 Orangeburg County has implemented a new COVID-19 prevention plan.
"We're seeing the numbers go up, so we felt like we needed a surge plan in place because of what we've been seeing," Orangeburg County Administrator Harold Young said Monday.
Young discussed the new plan at the Orangeburg County Council meeting.
He said county staff and administrators worked to develop the plan, which includes three strategies to combat the virus. Those strategies include communication, prevention measures and next-step procedures.
The communication strategy includes notifying Regional Medical Center CEO Charles Williams and County Council Chairman Johnnie Wright when there are three or more COVID-19-related transports via ambulance to a hospital or care facility per day.
Young will also conduct "informational conference calls" with mayors and other frontline workers to ensure transparency and safety as a part of the communication strategy.
County directors and department heads will provide information upon request to formulate any necessary changes in operations, Young stated.
Young said county officials have been closely monitoring the increase in statewide and countywide coronavirus cases and deaths.
The prevention measures require all county employees to stay home if they are experiencing COVID-19 symptoms and also administer self-screening.
New procedures will be implemented if the number of cases continues to increase to ensure the county complies with CDC guidelines, including closing services deemed high-risk by the CDC, adding additional drop boxes on the eastern and western ends of the county and closing buildings to the public if 50% or more of employees are out due to COVID-19.
"We have to assume that everybody is not being tested for COVID-19, and some individuals are asymptomatic, therefore DHEC does not know the actual number of COVID-19 cases. As more tests are taken daily, they will create spikes in the number of reported cases," Young said.
"It's possible the number of reported cases does not reflect the actual number of cases, which could cause the trend data to be inaccurate," Young said.
"We will continue to monitor data and make changes in surge plans as necessary."
• Council approved first reading by title only of an ordinance authorizing the execution and delivery of a fee-in-lieu of taxes and incentive agreement between Orangeburg County and Project Seahorse.
• Council approved an ordinance amending an existing agreement to add property in Orangeburg County to the joint industrial park between Orangeburg and Dorchester counties.
• Council approved a motion authorizing the county to enter an agreement with the Orangeburg County Sheriff's Office and Orangeburg Preparatory Schools for security detail services for the 2020-2021 school year.
• Council approved the appointment of Richard Hall as a code enforcement officer.
• Council gave third-reading approval to a change in zoning for property owned by John Irick located at 1649 Neeses Hwy. from the forest agricultural district to the commercial general district. Irick is looking to open an open-air wholesale landscaping business on the property.
• Council gave third-reading approval to a zoning change for property owned by Erica Brightman located at 141 Round O Road in Eutawville from the residential single-family district to the commercial neighborhood district. Brightman is looking to open a beauty salon on the property.
• Gary Cooke and Charlotte Allen of WebsterRogers reported that the county received a clean audit.