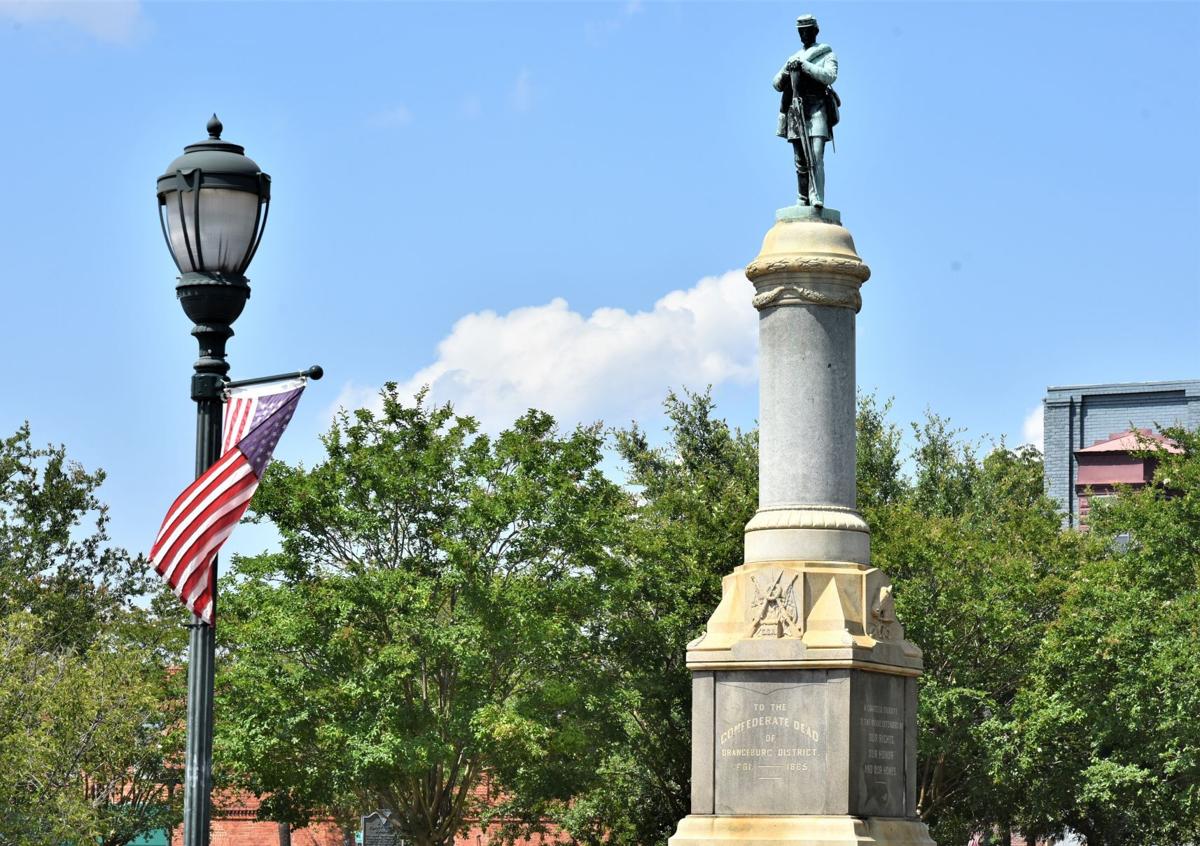 Orangeburg City Council will discuss whether the Confederate monument should be removed during a special called meeting at noon Tuesday.
Orangeburg Mayor Michael Butler stated last week that the city will be seeking legal means to remove the monument.
His statement says he and Orangeburg City Council are "aware of the many concerns that have been expressed by constituents and organizations and are feverishly working on sending a resolution to the S.C. General Assembly to allow local governments to work with their citizens to remove monuments and other symbols of racism that may be within the City of Orangeburg."
According to its agenda, council will consider:
• A resolution to remove the Confederate statue located at Courthouse Square.
• A resolution to rename John C. Calhoun Drive.
• A resolution prohibiting the use of chokeholds and strangle holds and directing amendment of Department of Public Safety policy and procedures.
• An ordinance requiring individuals to wear face coverings in retail and foodservice establishments.
Council also plans to discuss the status of DPU delinquent accounts and a resolution authorizing the waiver of water and wastewater impact and tap fees for construction of the Orangeburg County Library.
To abide by CDC social distancing guidelines, the special meeting will be conducted via Zoom and will be available for live public viewing on the city's Facebook account at www.facebook.com/cityoforangeburg.
The Confederate monument was erected in 1893 by 21 women of the county who formed the Orangeburg Confederate Monument Association.
The 33-foot granite statue, which is topped with a bronze replica of Capt. John D. Palmer of the Hampton Legion, was designed by Theo Markwalter of Augusta, Georgia.
Be the first to know
Get local news delivered to your inbox!