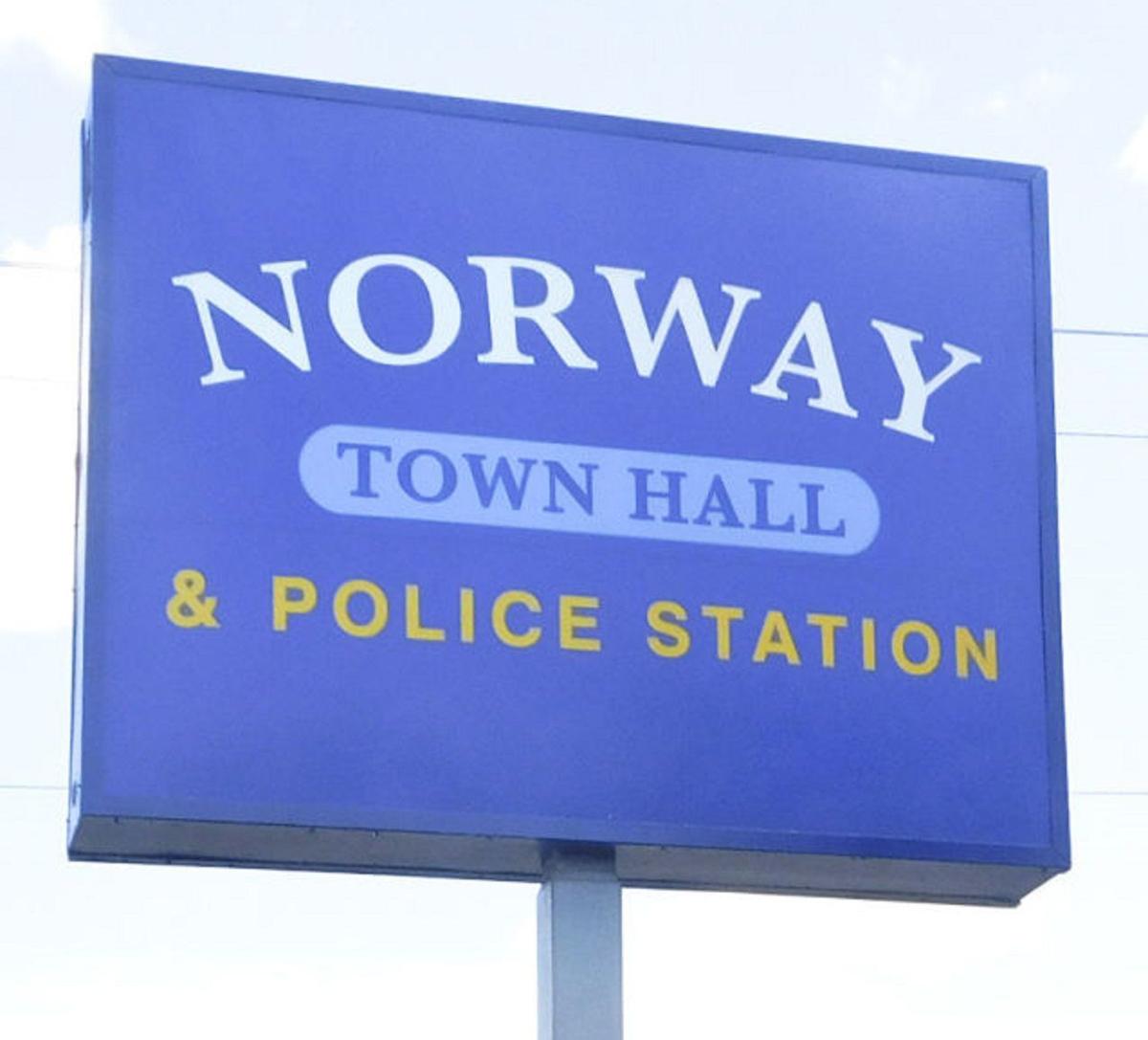 NORWAY – The Town of Norway's finances seem to be improving as discussed during the council meeting over Facebook Live on Monday evening.
Mayor Tracie Clemons said the treasurer's report showed improvement in the general fund
"There was a received franchise fee, and there were also Municipal Association insurance tax collection program funds, all of which added to the general fund for the (past) month," she said
The general fund had $87,893.38 total revenue for the month. The general fund had $231,752.77 in the year to date. General fund expenses for the month were $65,516.32, and the year to date was $212,050.02. The net income for the general fund for the month was $22,377.06, and the year to date was $19,702.75
Clemons said, "I also want to note with the funds that we did receive that we paid off quite a few bills, so we are very happy about that."
Most other financial reports seemed to be in the black as presented in the meeting.
Clemons next gave the wastewater and water department reports.
She stated, "All sample parameters are compliant. … A 4-inch sewer line at 4 feet deep was broken by a cable contractor. The sewer line was repaired, and the town will absorb the cost. The sewer repair at Saxon Avenue was completed on June 25.
"Both pumps were clogged at the wastewater plant but were unclogged Monday, and there were no issues at the wastewater treatment plant," Clemons said.
Regarding the water department, she said, "The DHEC consent fine of $6,300 is paid in full as of June 24."
"We actually overpaid, so we will receive a refund in the amount of $500," she added.
She next stated that the Harrison Avenue water line improvement project is well under way.
"American Engineer met with SCDOT July 7 to resolve right of way and service meter related conflicts and to get approval to cross over Hwy. 332 to install the new PVC water lines. All the drawings are complete," she said.
"I will be meeting with the engineer on Friday, July 16 to actually review the drawings and finalize the calculations and permit-related items to submit to regulatory agencies. Once the permit is approved, then we will start the bidding process for the Harrison Avenue water line improvement project," Clemons added.
She informed the council that there will be a new EPA lead and copper rule and new guidelines for testing for lead and copper and that more information will be available soon from various organizations. She also added there were two new water taps and repairs and that fire hydrant and valve flushing will continue.
Clemons next noted that the town can't always inform the public immediately when there is an unplanned repair and there is a change in water pressure:
"We do our best to put a message out there, but we cannot always plan for an emergency."
Police Chief Edgar Williams was not in attendance for the meeting, so Clemons read the police report in his absence.
"Norway Police Department has produced 15 traffic citations for the month, and no warrants were issued," Clemons stated. She added that the department produced nine incident reports for the month – eight in the jurisdiction of Norway and one in Orangeburg County.
These included simple assault, petit larceny, trespassing, assisting the Orangeburg County Sheriff's Office with unlawful carrying of pistol, public disorderly conduct, violation of court order, two counts of financial credit card fraud and a stolen gun.
Clemons said they have had 10 volunteers show up for meetings about event planning, and they have helped plan many events for the town. There are activities and events already occurring or that are planned for the town.
Norway has partnered with Save the Children and Bushy Pond Baptist Church for read-aloud events open for pre-K to fifth grade continuing from July 20–Aug. 15 on Tuesdays and Thursdays from 6-8 p.m. at Bushy Pond Baptist Church on 1396 Wire Road in Norway. Program activities include reading aloud, recreation, board games and more. Transportation is being provided.The town will have a Norwegian Vendors' Day in the town Saturday, Aug. 7, from 9 a.m.-7 p.m. There is a fee for vendors. Call 837-2307 for more information.
A Norwegian Senior Citizen Festival will be happening in the town Saturday, Aug. 21, from 10 a.m.-3 p.m. Clemons said proceeds from the Norwegian Vendors' Day will help with this festival. There will be a senior parade and a band that plays music from the senior citizens' generations. There will also be a maypole, bingo and a cookout.
Quarterly Highway 321 yard sales using town property will be happening, with the first one on Saturday, Sept. 18 from 8 a.m.-3 p.m. The fee will be $10 per space.
The Norwegian Food Cook-Off and RV Fall Festival will happen Saturday, Oct. 23. Clemons said there will not be any particular type of food required.
"It will be just whoever has the best food," she explained. She said they will also be doing an RV contest to see who has the best RV. RVs will be set up on the football field behind the old Willow School. There will be food cook-off and RV contest fees.
The town will also be having what is called the Norwegian Christmas Parade Affair Saturday, Dec. 4. There will be the usual Christmas parade, lighting, caroling and dinner for the community at Three Crosses Ministry. However, there will also be a new ugly Christmas sweater contest, with a fee of $5 to enter.
Clemons said that in 2022, they hope to add a summer festival and will be submitting an application to Orangeburg County tourism for some financial assistance with some of the new events or festivals. The festivals and events were seconded and approved by council.
In the parks and recreation report, Clemons said, "The water fountain at the park is now operable. … We had an unidentified leak at the park building."
She added that there was some mold there, and they are having to hire a contractor. The mayor also stated there continues to be a littering problem at the park, that she asks people to pick up their trash and put it in the five bins there, and that the town will temporarily shut the park down if this continues to be a problem.
Clemons also stated that they worked to put two parcels of land back into District 1 with help from Orangeburg County. She said they are also working on a new website for the town, and, shortly after this, a motion was made to adjourn and seconded. No executive session was held, and no amendments to the agenda were made.