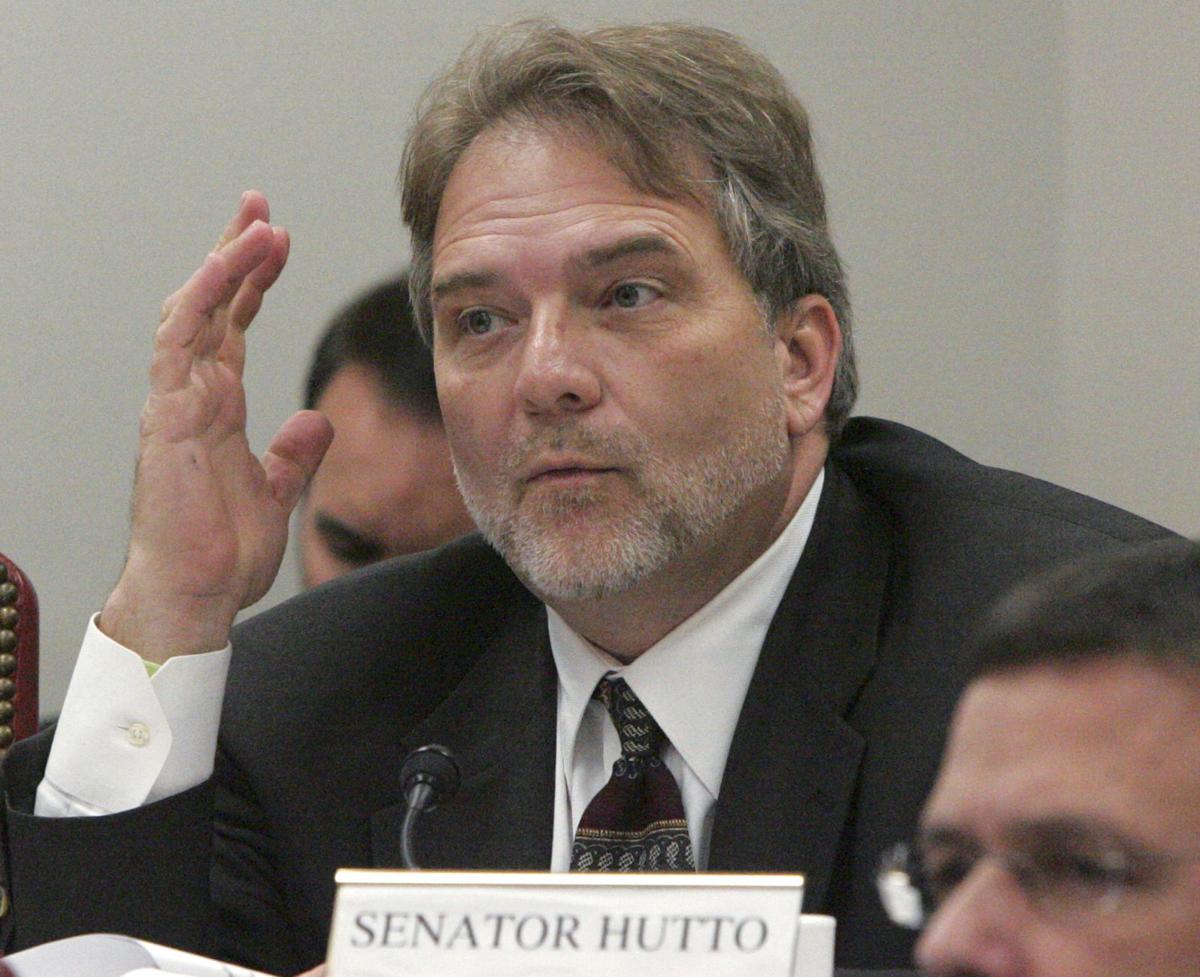 Sen. Brad Hutto of Orangeburg was picked Tuesday to lead the Democrats in the South Carolina Senate.
Hutto, who has represented District 40 since 1996, said he is thankful to have been selected by his colleagues.
"I look forward to working with each and every one of them as we try and do what's right for the people of South Carolina," Hutto said.
Hutto won a 13-3 vote during the Democratic caucus meeting to become the minority leader. He'll lead the Senate Democrats for the next four years.
The previous minority leader, Sen. Nikki Setzler of Lexington, did not seek re-election to the position.
Sen. Ronnie Sabb of Williamsburg was elected assistant minority leader, a position previously held by former Sen. John Matthews.
Hutto said he will work to have the Senate address the issues that people face in their everyday lives, such as education, health care and jobs.
"If we can focus our attention on trying to improve education for our children, health care for everybody and making sure that we have good, quality jobs and the necessary job skills for people to go into those jobs, that'll go a long way toward solving a lot of our problems," Hutto said.
"We can, sometimes in the Senate, get distracted by various issues that have some importance, but they're not what people talk about every day around their kitchen table," he said.
Hutto called for a commitment to transparency.
"On the political side, we've got to commit ourselves to being transparent and having outreach, reaching out to young people and trying to get our message out to persuade people why Democrats have ideas that make sense for everybody in South Carolina," Hutto said.
Hutto will also seek to address the many areas of citizen's lives that have been impacted by the pandemic.
He spoke on the importance of restoring jobs, addressing education issues and distributing a vaccine for the coronavirus once it becomes available.
"Everybody should have the opportunity to have this, but we've got to make sure that as the rollout of the vaccines come, we make sure that it's available in the rural areas as well," Hutto said.
Hutto described education as an obvious issue that will be addressed, starting with the current education models implemented due to the pandemic.
"It's been huge that our students are not face to face in front of teachers going on the second semester now. We need to do the things from a health care point of view to get us back into the classroom," Hutto said.
"To the extent that we still may be challenged and not able to totally get back into the classroom, we've got to make sure that our students that are not in the classroom have continual access to a quality education," Hutto said.
"Part of that is broadband access, part of that is quality instruction," Hutto said.
He said education will continue to be a focus even when the pandemic has passed.
The restoration of jobs will be important as well, Hutto said.
"We've had a lot of small businesses that have either scaled back or closed. People are out of work, and so we've got to make sure as we ramp back up, that we open the businesses that closed back up, if at all possible. And to the extent that they're not, we've got to find people that used to work in those jobs and get them employed in other jobs," Hutto said.
The reapportionment of Senate districts will also happen during Hutto's tenure.
He said early census data indicates growth in many districts.
"I think the last number I saw is that each Senate district will probably have to grow somewhere between 25,000 and 30,000 citizens. There's still going to be 46 senators, and we've got a growing population, so each senator will represent more people. In some cases where growth has been real strong, that senate territory may shrink, and then other districts, like the one I serve in, we're going to have to cover more territory to pick up that population," Hutto said.
Although Senate Republicans are the majority, Hutto said bipartisanship and open communication between both parties will exist.
"We're not Washington. This is South Carolina. We are much more bipartisan, we tend to work together with Republicans here, and we'll continue to do that," Hutto said.