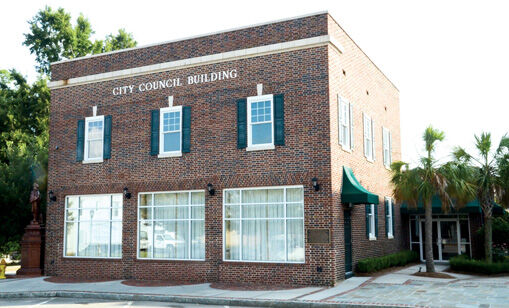 The City of Orangeburg has partnered with the University of North Carolina for the development of the Railroad Corner Project.
The city's partnership is with the UNC Development Finance Initiative, which partners with local governments to provide specialized finance and development expertise to attract private investment and transformative projects.
The Railroad Corner Project can be described as transformative, as it includes the transformation and redevelopment of several properties located on Railroad Corner on Russell Street, or the "gateway to Orangeburg."
Interim City Administrator John Singh informed Orangeburg City Council that representatives of the UNC Initiative will be visiting Orangeburg this week.
"I'm very excited to announce that the folks from the University of North Carolina will be here tomorrow, and will be here for the next couple days to begin their process of going through the city and evaluating the community, and gathering more information," Singh said Tuesday.
Singh said the officials will be "checking, and learning, and beginning to understand our community."
The project plans include locating businesses and restaurants on the properties after the initial cleanup process is complete.
The city is also considering placing multipurpose buildings on the properties.
Singh said a meeting between city and UNC officials will happen in the near future.
"There'll be a time they will want to talk to council and learn more from you and what your thoughts are as we move forward," Singh said.
• Council approved a motion extending the large gatherings ordinance for 61 days. The resolution supplements Gov. Henry McMaster's executive order that prohibits mass gatherings to prevent the spread of the coronavirus.
• James McQuilla, president of the Orangeburg County Chamber of Commerce, appeared before council to request $30,000 in additional funding. Council stated they would further discuss the request and make a decision at a later date.
• Council approved first reading by title only of an agreement between Husqvarna and the Orangeburg Municipal Airport. Husqvarna is constructing a shop building at the airport.
• Council approved first reading of an ordinance amending and restating the city's Business License ordinance. The ordinance updates and standardizes the business license.
• Council approved a motion authorizing Singh to formally research the possible relocation of City Hall to the first Citizens F building located at 1099 Russell St.
• Council approved a motion authorizing the creation of a public information officer position.