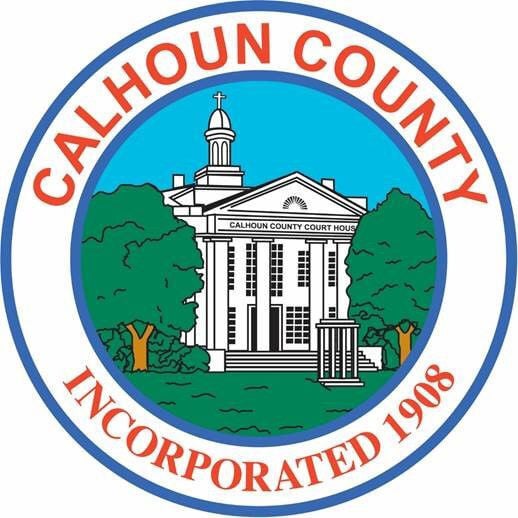 ST. MATTHEWS – Calhoun County announced water projects for the towns of St. Matthews and Cameron.
Brian Lynch of Santee Cooper detailed to Calhoun County Council the projects that will allow the county to provide water to the towns.
"We've got two reaches that are going to be Calhoun, the Cameron reach and the St. Matthews reach. It's a two-phase reach approach to reach from where we're currently serving off of Tee Vee Road and bringing water line up and through the water systems," Lynch said.
The reaches will come from the Santee Cooper Regional Water System. The project is a cooperative project with the U.S. Army Corps of Engineers.
"This water system is really built on the idea of bringing safe, clean drinking water to the rural areas of South Carolina. The Corps covers 75% of all construction costs that are incorporated with these reaches," Lynch said.
"That's critical because the per-capita cost is very expensive to reach rural areas of South Carolina. Without that system, it would be very challenging," Lynch said.
Lynch detailed the construction costs.
"When we look at the Cameron reach, there's two parts to that. So we start with property and acquisition and design. Those are the two elements that will cost us first. As we do that, that's about $2 million for the Cameron reach, and about $1.7 million for the St. Matthews reach," Lynch said.
The reaches will be 12-inch diameter piping, a total of 22 miles, according to Lynch.
"The estimated construction costs for these projects are fairly expensive. They're $11 million basically for the Cameron reach and just a little over $9 million for the St. Matthews reach. But the Corps covers 75% of those costs, so they're covering the bulk of that with the match portion of that being $2.7 million for the Cameron reach, and about $2.3 million for the St. Matthews reach," Lynch said.
"If you look at the all-in costs for Calhoun County, it's about $4.8 million for Cameron, and about $4 million for St. Matthews," Lynch said.
Lynch said the county is currently a member of the agency, owning approximately 0.6 million gallons a day from the system. He said the county only uses approximately 0.1 million gallons daily.
"So there's plenty of room for growth in capacity and to deliver more to the members of Calhoun County," Lynch said.
"The plant's also expandable, so if we ever got to a point where they needed more capacity in addition to that 0.6, they could participate in expansion of plant and get all the capacity they need," Lynch said.
Calhoun County Administrator John McLauchlin said the projects will cut costs to provide water service in both towns.
Cameron is currently served by the Orangeburg Department of Public Utilities.
"We've talked with both of them about what it's going to take for the county to ultimately serve the Town of Cameron," McLauchlin said.
McLauchlin said DPU is aware that the county can serve Cameron.
"It would be more cost-efficient for the county to serve Cameron because it would eliminate the dead-end service, which is currently provided by DPU," he said.
"Right now, the town is a dead end, so that means more than people realize, having to flush so much water to keep the water disinfected," McLauchlin said.
The Town of St. Matthews is currently operating on public wells, McLauchlin said.
"With those wells, we're having to spend money on chlorinating, dechlorinating, DHEC permits. There's a lot that goes into trying to keep those wells up and operational," McLauchlin said.
"This would be a big piece to get both Cameron and St. Matthews tied into this water system," McLauchlin said.
Council approved a proclamation honoring Beth Dantzler. Dantzler represented Calhoun County at the Regional Medical Center, holding various positions over 39 years.
Bobby Magnum of the Calhoun County Animal Shelter provided an update on the department's volunteer program. Magnum said volunteers of all ages participate in the programs. Volunteers walk, bathe and groom dogs and help with community events. Magnum is looking to establish a movie night held in the courtyard. Magnum said movies shown would be dog-themed movies and hopes to have food and drink options available for attendees.
Magnum honored Cheryl Price with a Career Service Award for her service to the department and county. Price serves as an Animal Control Officer and has been working in the department for 11 years.
Council approved a motion to accept the county's IT procedures and policies.
Council approved third reading of an ordinance to change the rental fees for recreational facilities owned and operated by the county.
Council approved second reading of an ordinance for the issuance and sale of a general obligations bond for $2 million.
Council approved a resolution to enlarge a joint county industrial park between Calhoun and Lexington Counties to add Project Cherry.
Council approved a motion to terminate a lease agreement with RMC. The termination of the lease will allow RMC to pursue a new facility for the planned RMC Healthplex.