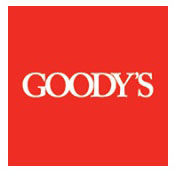 BAMBERG -- A clothing department store is closing in November.
Goody's Family Clothing Store, which is owned by Stage Stores Inc., announced it is closing its store at 3577 Main Highway. An exact date in November has not been determined.
"As is common practice in the retail industry, Stage Stores reviews its store fleet on a regular basis and exits underperforming locations," said Sydney Edens, media liaison for Gordmans, a sister store of Goody's. "However, there are other Goody's stores in the area, and our guests may continue to enjoy shopping at Goody's and utilize any Goody's gift cards they may have at those stores or redeem them online at https://www.stage.com."
At the Bamberg Goody's, there are eight employees. The employees will be offered positions at other Stage stores or they will have the option to take a severance package when the store closes, Edens said.
As part of the store closing, all items storewide will be 40 percent off. Items excluded include Adidas, Nike, Levis, Columbia, cosmetics and fragrances.
"I am frankly devastated," Bamberg Mayor Nancy Foster said. "It is such a blow. I love Goody's and I shop there all the time."
Foster said she was worried "about them having enough traffic" and her fears were realized.
"It was such an asset to Bamberg," she said.
Foster did note there are other places to shop for clothing in Bamberg County, such as Brooker's in Denmark and Tagadu's in Bamberg.
Goody's opened in Bamberg in April 2011.
It is the only Goody's in The T&D Region, according to the store's website.  Orangeburg's Goody's closed in early 2009.
You have free articles remaining.
There are 18 Goody's across the state.
Bamberg County has been hit hard as of late.
Last year, Bi-Lo closed the town's only grocery store due to a company-wide bankruptcy. An IGA was supposed to fill in the vacant building but the deal has not materialized as of yet.
Earlier this month, Masonite, one of the county's largest manufacturers and employers, announced it was closing its Denmark plant, meaning the loss of 110 jobs.
Also this month, four downtown Bamberg buildings, all housing antiques, were destroyed in an arson-caused fire.
Foster said there are efforts on the part of the city to try to recruit a clothing retailer to the downtown area.
"We also certainly need a grocery store," Foster said. "We are still working very hard on that to see if we can accommodate somebody."
Foster said while it is easy to get discouraged, she will not allow herself to do so.
"I just can't," she said. "I can do what I got to do and keep on working."
Goody's was founded in 1953 in Tennessee, by M.D. Goodfriend as an offshoot of a family retail business, The M. Goodfriend Store, that the founder's father, Mike Goodfriend, had started in Athens in 1913.
In 1978, the name was changed to "Goody's." "Goody" was the college nickname of M.D. Goodfriend's son Bob, who had joined the family business in 1972.
Goody's is owned and operated by Stage Stores Inc. and headquartered in Houston.
In 2008 Goody's filed for Chapter 11 Bankruptcy. In 2009 Stage Stores purchased the company through the auction.
As of March 7, the Stage Stores operated 709 Bealls, Goody's, Palais Royal, Peebles, Stage specialty department stores, 87 Gordmans, as well as the stage.com e-commerce site.