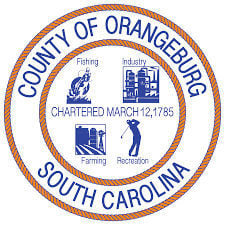 The average Orangeburg County resident will see an overall decrease in property and vehicle taxes in the first year under a single, countywide school district, according to County Administrator Harold Young.
Commercial business owners will also see a net decrease in taxes.
"Consolidation is actually a net benefit for the citizens of Orangeburg County," Young said.
Even if a property's value increased, the decrease in vehicle taxes should offset it, he said.
Tax notices were mailed out to county residents last week.
"The net effect of the decrease in taxes is good news for our taxpayer," Orangeburg County School District Interim Superintendent Dr. Darrell Johnson said.
"Anytime that people can keep a little more money in their pockets, they can do more for their families. That is definitely a benefit to them," he said.
"Consolidation is a multi-faceted process that we are going through and this is just one piece of the puzzle as we continue down the road," he said. "I trust that consolidation will bring us together on one major component to provide a first-class learning environment for every child in our county."
Taxes
Young noted that everyone's tax situation is different, but discussed a few situations using the benchmarks of an owner-occupied home valued at $100,000, a vehicle valued at $25,000 and a commercial business valued at $100,000.
In the former Orangeburg Consolidated School District 5, taxes will increase about $40 on a $100,000 home. On a $25,000 vehicle, taxes will decrease $46.95. That's a net decrease of $6.95.
On a $100,000 commercial business in the former District 5, taxes will drop about $187.80.
In the former OCSD3, taxes will decline by $88.80 on a $100,000 owner-occupied home. They will go down by $69 on a $25,000 vehicle, for a net total decrease of $157.80 in taxes for the year.
In the former OCSD3, taxes on a $100,000 commercial business will drop about $276.
In the former OCSD4, taxes will decline $36 on a $100,000 primary residence and $27.30 on a $25,000 vehicle for a net decrease of $63.30.
On a $100,000 commercial business, taxes will decrease $109.20.
Because owner-occupied homes are not taxed for school operations but are taxed for debt service, the impact on homes and other property is different.
As a result, Young said if a person just owns a house and nothing else, they may not see a big difference in their taxes this year from last.
The most likely area of savings will be on vehicle taxes since a vehicle's assessed value decreases, Young said.
Young said the tax decrease for commercial property is a big deal for the county.
"That will only boost our ability to go after additional business," Young said. "Consolidation has done one thing that no legislation has been able to do and that is it finally gives a bone to the mom-and-pop businesses that don't get a fee-in-lieu (tax incentive) or get incentives from the state."
"They have never been in a situation where their taxes were affected with the net effect of going down," Young said.
Young said, "Keep in mind, this is a reassessment year and some people, their net effect may be different because of the fact their house may have increased in value. The assessed value may have gone up even though the millage may have gone down."
A tax decrease is most likely unless an individual significantly recently expanded on their house, which would have raised the assessed value, he said.
Young said with so many variables involved in tax calculations, it would be impossible to say what a specific person will see on their taxes and whether they will go up or down or by how much.
For example, Young also noted some individuals may live within a municipality that raised its millage and could see a tax increase as a result.

Reactions
You have free articles remaining.
Sen. John Matthews, D-Bowman, says the tax decrease means consolidation, "is clearly doing what it was intended to do."
"I was always told taxes would go down," Matthews said. But he was cautious about discussing the possibility.
"I wanted to make sure I saw the results," he said.
Consolidation allows school districts to operate more efficiently, he said.
"As we sustain consolidation, in additional time you will probably see some more adjustments," he said.
Rep. Russell Ott, D-St. Matthews, said, "Everyone likes a tax decrease and I am sure everyone will be happy with that.
"One of the rationales behind consolidation was that we would hope to see some savings by bringing the three districts together."
Ott said the focus, "has to be on the education of the kids."
"We still have huge problems across South Carolina with our teachers and we are not immune to that across Orangeburg," Ott said. "Regardless of the amount of revenue, we have to ensure the money is being spent wisely. We can't miss the forest for the trees."
Ott said he believes Orangeburg will be a leader in the state when it comes to school consolidation and will pave the way for other districts to do so.

School district
budget/millage
The overall millage for the single school district is 220 mills. The total general operating millage for the school district is 178 mills and the debt service is 42 mills.
Orangeburg County School District trustees approved a $134.2 million operating budget this summer.
Looking at last year, the combined general fund budgets of the three former districts was $129.5 million.
The total general fund budget last year for Orangeburg Consolidated School District 5 was $69.8 million; OCSD4, $32.2 million and OCSD3, $27.5 million.
Each had different millage rates.
So for example, in 2018-2019, OCSD5's total general operating millage was 194.3 mills; OCSD3, 176.5 mills and OCSD4, 162.2 mills.
School debt service millage with the three districts was: OCSD5, 30 mills; OCSD3, 62.5 mills and OCSD4, 49 mills.
The county also collected property taxes for the County Board of Education, which was set up to help equalize funding among the then-three school districts. Twenty-five mills were used for general operations and 5 mills for debt payment.
"The last time they (the schools) consolidated, that was given to them to help equalize salaries between the three districts for teacher salaries," Young said.
But Young said this state-mandated millage has been eliminated under the single district.
"That goes away because those things are already equalized. That is one of the benefits of consolidation," he said.
County budget
Orangeburg County approved a total 3-mill increase last month for its 2019-2020 fiscal year budget.
The county's millage for its $44 million general operating fund went up from 90 to 91 mills.
The county also approved a 1-mill increase for capital improvements from 2 mills to 3 mills and a 1-mill increase in debt service from 13 mills to 14 mills.
Young said the 1-mill increase for debt service will be used for the construction of the jail, Orangeburg County Library and North Library, as well as county vehicles.
The capital improvement fund will be used to cover primarily maintenance on existing buildings.
Adding the fire district, solid waste and special education mills and the total millage for the entire county is 142.8 mills.
The overall millage, including various lighting districts in the county will be 174, which is a 1-mill increase from last year.
The general operating fund budget is $1.5 million more than last year's general operating fund.