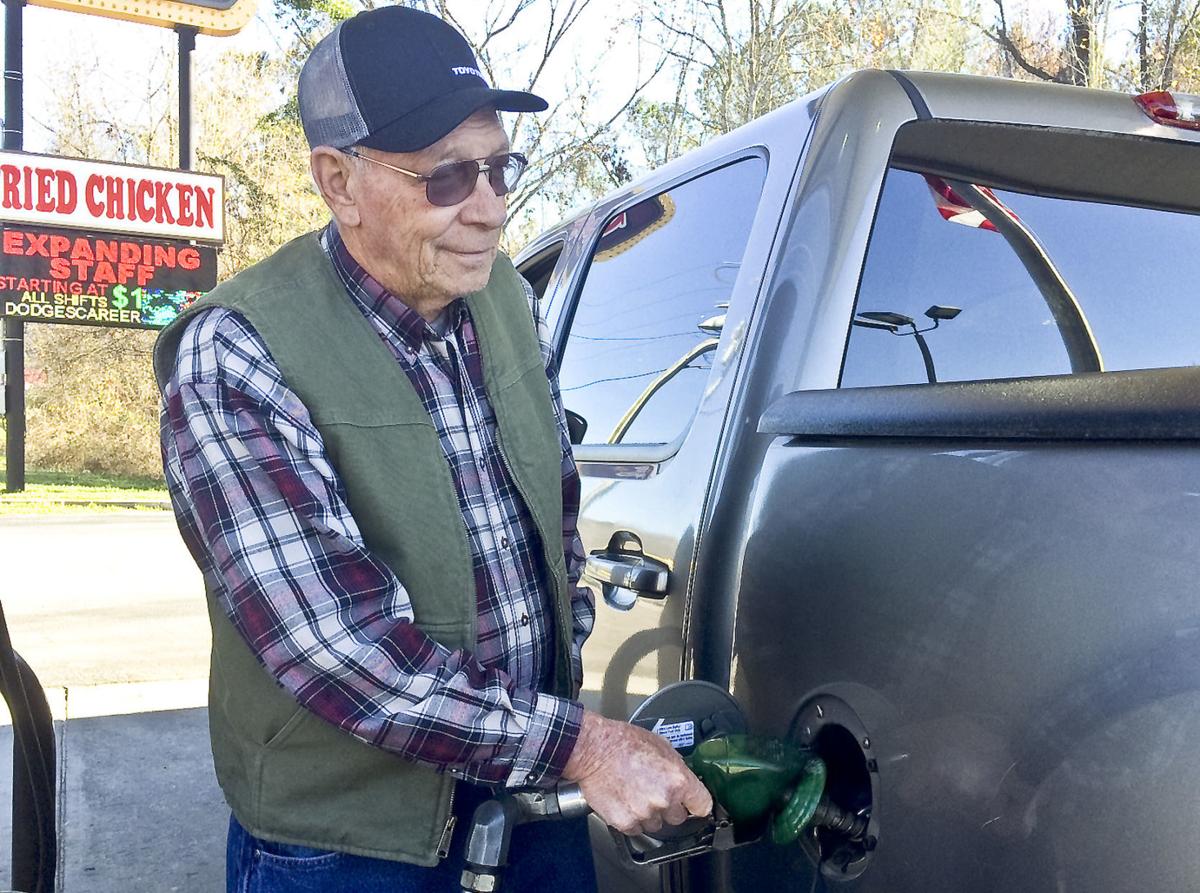 The Grinch will dig his hands a little deeper into the pockets of Christmas travelers this holiday season.
Gasoline prices are about 23 cents higher than last year, according to a T&D survey of Orangeburg-area stations.
The average price of self-serve, regular gasoline is $2.27 a gallon.
The least expensive gasoline sold for $2.139 at the Shell K North Road station across from Walmart.
Last year, gasoline was averaging $2.04 a gallon around Christmas.
Two years ago, the average price for a gallon of regular gas in Orangeburg was $2.19 a gallon at Christmas. Four years ago, it dipped as low as $1.78 a gallon.
The average price of regular unleaded in South Carolina is now $2.272.
Nationally, the average is $2.550, which is about 19 cents a gallon higher than in 2018.
Missouri has the lowest prices at $2.206 a gallon. The most expensive gas is in Hawaii at an average of $3.665 a gallon.
"While most Carolinians will be paying higher gas prices than last year, that won't stop them from hitting the road during this time of the year to spend time with family and friends," said Tiffany Wright, AAA Carolinas spokesperson.
"Everyone needs to prepare now for crowded roadways and airports, as this marks the highest travel volume for the year-end holidays in the Carolinas," she said.
Gasoline prices have fallen over the past few weeks and are expected to decline further.
"As the weather turns colder, people tend to drive less and we see less gasoline demand," said Jeanette Casselano, AAA spokesperson. "This is causing gas prices to be less expensive. In the lead up to the holidays, we may see a small spike in demand, but not enough to impact gas prices substantially."
Get local news delivered to your inbox!
Subscribe to our Daily Headlines newsletter.