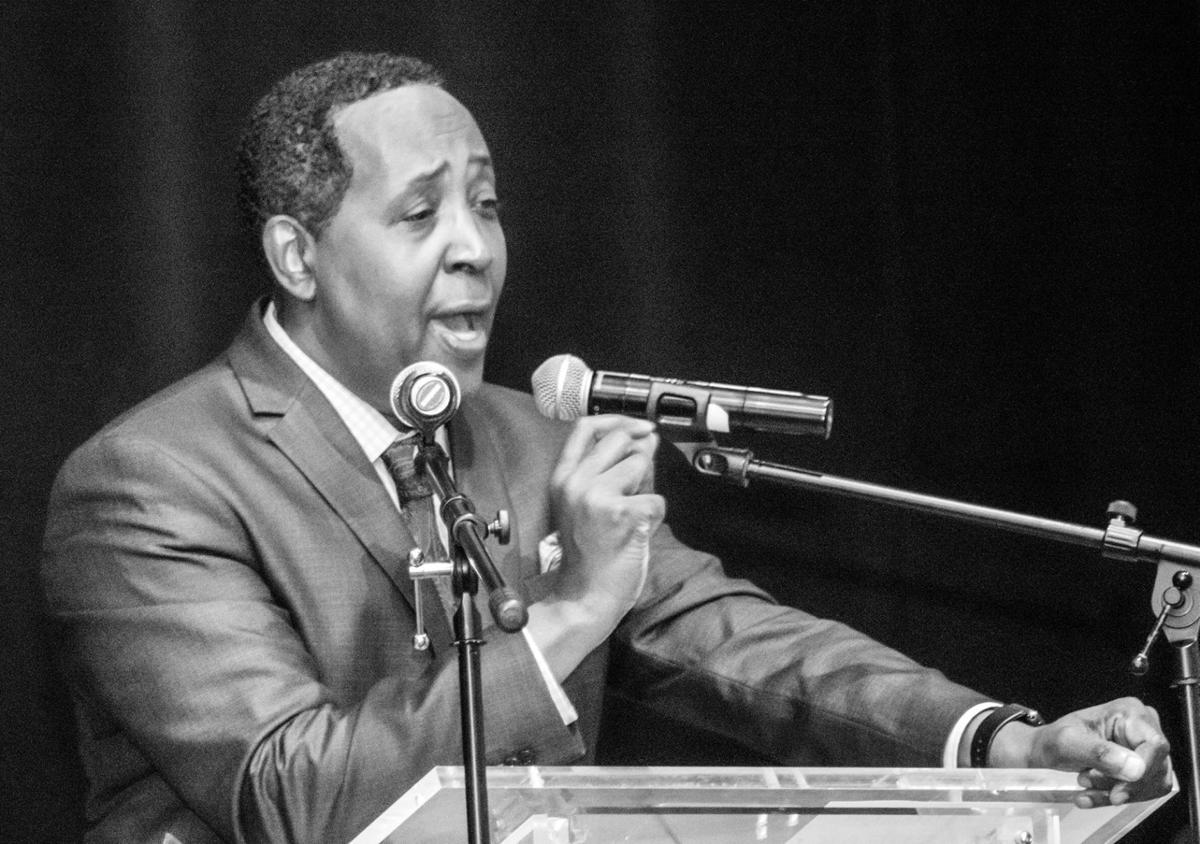 DENMARK-- Voorhees College recently hosted a Martin Luther King convocation assembly with guest speaker Sen. Darrell Jackson.
Jackson delivered a message on the cost of freedom. He began his speech by quoting the famous words of Dr. Martin Luther King Jr.: "Let freedom ring." Jackson said that freedom is not free. "Freedom comes in the cost of blood, sweat, and tears from those who have come before us," he said.
He referenced a quote by Medgar Evans, "Freedom has never been free," and said somebody came before us to make it possible. Jackson paid homage and gave thanks to Harriet Tubman, Sojourner Truth, Frederick Douglass, Rosa Parks and King for the hardships they faced and sacrifices they made to demand freedom for us today.
"Do not take for granted the sacrifices people made for you. Slaves paid a great price for progression and future success, but the work is not over," he said.
Jackson said to not to let their sacrifices be made in vain, but for the students to honor them by continuing to fight for freedom by receiving an education. Jackson used a quote from Frederick Douglass, "Education is the key to freedom."
You have free articles remaining.
"Students, you must ensure and secure your freedom by taking in all the knowledge you can gain. Education will allow you to enhance yourselves and teach others," he said.
Jackson reiterated that freedom comes at a price and always will no matter what era it is.
"There was, there is, and there will always be a cost to freedom," he said.
The senator ended by quoting King: "Freedom is never voluntarily given by the oppressor; it must be demanded by the oppressed." He encouraged the students to take a stand and overcome.
Ashley Stockard, a sophomore sports management major, said Jackson was successful in delivering his message.
"Sometimes, as young people, we do not realize how good we have it. We often overlook the efforts of our people who have come before us. Many of us would not have the determination or will to stand up to authority, go without necessities, or travel a long road. I will focus on earning my degree," Stockard said.
Get local news delivered to your inbox!
Subscribe to our Daily Headlines newsletter.