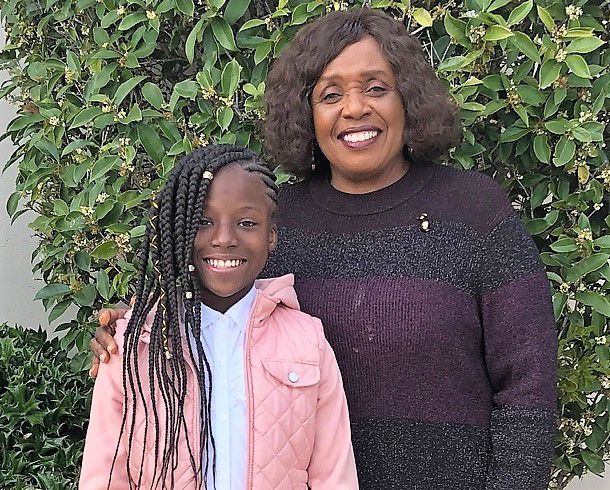 Beverly Parler-Rice has taught generations of families during her nearly 40 years as a music educator.
Among the children she has taught is one Elloree Elementary fifth-grader who will be singing with the South Carolina Elementary Honor Choir this year.
Parler-Rice, the school's K-8 general music/choral teacher, also serves as the cadre leader for elementary music teachers in the Orangeburg County School District.
She has spent 30 of her 36 years teaching music at Elloree Elementary, where student Auhbrianna Aiken has been selected to participate in the statewide honor choir.
This year's performance will be held at 10 a.m. Saturday, Feb. 8, at First Baptist Church in Columbia as part of the 2020 S.C. Music Educators Association Professional Development Conference.
Parler-Rice, who also taught Aiken's brother, cousin and father, said she is delighted that Aiken was selected to perform this year.
"I feel old," she said, laughing. "I think I'm more excited than she is. I don't think she understands the magnitude of it until she gets there with 300 other children. I think then she's going to say, 'Oh, this is awesome.'"
This year marks the veteran educator's 22nd year as a member of the honor choir committee.
Approximately 600 students from across the state competed for the roughly 270 spots on the choir, which will be directed by Lynell Joy Jenkins, artistic director of the Princeton Girlchoir and choral teacher at Timberlane Middle School in Pennington, New Jersey.
Aiken said she felt "pretty good" about being selected to be on the honor choir, though singing wasn't always something she enjoyed doing. It was something she grew into by hearing her brother, Darius, 14, sing around the house.
The 11-year-old, who is part of the Gifted and Talented program at Elloree Elementary, is also a member of The Sensational Singers, the school's fifth-grade choir. She also enjoys dancing.
She encourages other youth to enjoy whatever it is they like to do.
"I want them to try their best and keep on doing it if they really love it," Aiken said.
Out of six songs Aiken will be singing in the honor choir, she said, "Gallop," "Singing and Dancing" and "Dream Keeper" are her favorites.
Get local news delivered to your inbox!
Subscribe to our Daily Headlines newsletter.