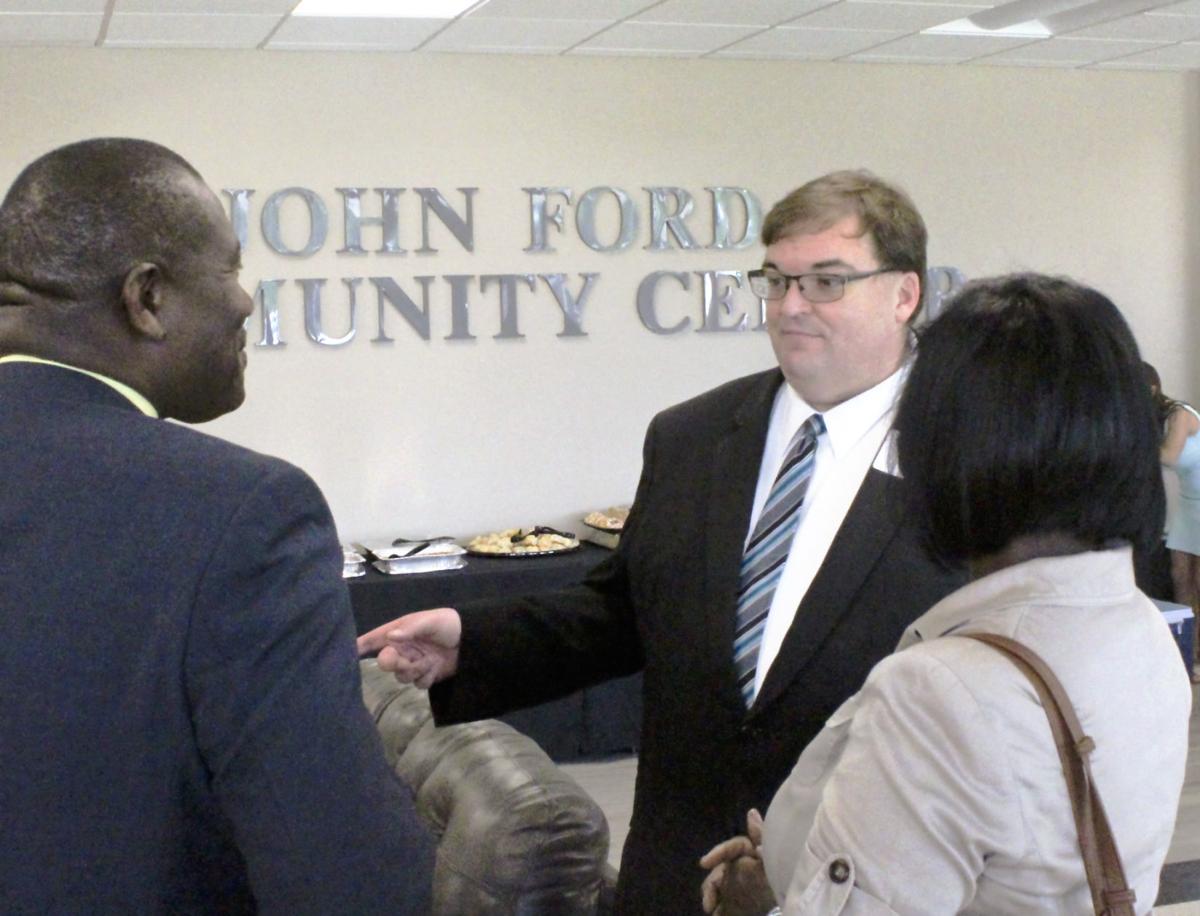 Ted Felder is stepping down as Calhoun County administrator.
"This is a good thing for me and my family," Felder said. "An opportunity came up for me. We have had a wonderful six years here and we are very blessed and looking forward to what comes next."
Felder said he has chosen to accept another local government position in another county. He declined to provide details on the position right now.
"We are not moving," said Felder, who is a native of Calhoun County. "We don't plan to leave the county."
He gave notice to Calhoun County Council on Jan. 15. His last day will be Friday, March 13.
"I want to thank council, the citizens and the colleagues I worked with," he said. "I have enjoyed working for my own county."
Felder was named the interim administrator at the beginning of 2019, after longtime administrator Lee Prickett retired. Felder was deputy administrator of the county before Prickett's retirement.
Felder has served as the county's administrator since March 2019.
Felder's existing contract spans two years and pays him $87,500 annually. The contract allows him to opt-out with 60 days' notice.
Calhoun County Council Chairman David Summers praised the work Felder did as administrator.
"He just did an overall good job," Summers said. "I was surprised when he brought the envelope in here and said that he decided he wanted to pursue other things."
"I hate that he is leaving," Summers continued. "He is a nice kid and he has done a good job for us."
As administrator, Felder's responsibilities included executing the policies, directives and legislative action of the council; coordinating the operational and administrative activities of the county government and coordinating economic development activities.
He also had the responsibility of managing all of the county's departments, offices and institutions through the department heads.
Summers said council has not hired an individual to replace Felder, but the position will be advertised as part of the process.
"We've got to get on it," he said. "It is not something we feel we have to jump right into the fire."
Summers said the county will also look in-house for a potential candidate, noting that the past three county administrators -- Kenneth Rickenbaker, Lee Prickett and Felder -- were all local.
"I like local people," Summers said. "I don't have anything against people in Richland or Lexington counties, but local people have more of a feeling for the county being a small county."
"We have a couple people in mind and we will talk to them and see what happens," he said.
Felder arrived in Calhoun County as the assistant county administrator in June 2014.
He was previously the Hardeeville city manager. Before that, Felder served as Hardeeville's first director of economic development.
He also served six years as the Lowcountry district director for Congressman Joe Wilson and seven years as a lobbyist in Columbia working for Ogburn and Associates, Inc.
Get local news delivered to your inbox!
Subscribe to our Daily Headlines newsletter.