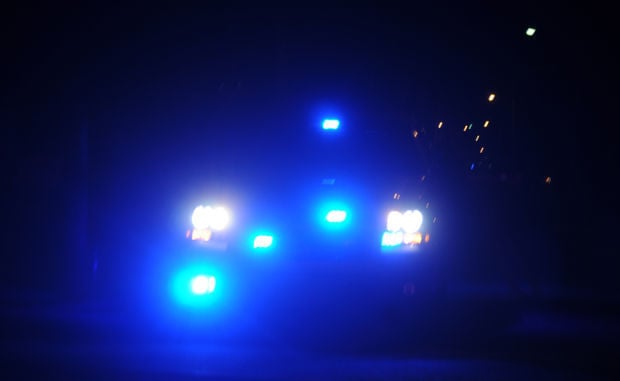 An Orangeburg County jury awarded a father and son a total of $35 million in a lawsuit over injuries they received in an August 2015 accident involving a commercial trucking company.
Willie Glover and his 23-year-old son, Brandon Glover, were injured Aug. 4, 2015 on Interstate 26 in Orangeburg County when a JHOC, Inc. commercial truck driven by David Hill rear-ended the vehicle the Glovers were in, according to court documents.
The accident resulted in the Orangeburg County men receiving severe permanent neck, back and other injuries, requiring hospitalization and significant medical expenses, according to the complaint filed by Brandon Glover.
After a five-day trial and about 1-1/2 hours of deliberation, a 12-person jury came back with the verdict on April 26 that JHOC, Inc. will have to pay both men $33.6 million.
The jury determined JHOC, Inc., doing business as Premier Transportation, and Hill were 90 percent responsible for causing the accident.
Brandon Glover was awarded $4 million in actual damages and $16 million in punitive damages for the company and driver acting with a "reckless, willful, wanton, ... conscious disregard to the rights of ... Glover," according to the verdict.
The jury said Willie Glover, who was a cross-claimant in the case, was 10 percent responsible for causing the accident and needed to pay Brandon Glover $400,000 in actual damages and $1 million in punitive damages.
Willie Glover was also awarded $4 million in actual damages and $10 million in punitive damages.
"The jury spoke loudly, telling trucking companies like Premier Transportation not to break the rules," Orangeburg attorney David Williams said. He represented Willie Glover in the case.
Brandon Glover, who is now 26, was represented by Allendale attorney Mark Tinsley.
JHOC and Hill were represented by Georgia attorney Robert Shannon.
"Anybody who sat in that courtroom for the five days of the trial cannot say they predicted this outcome," Shannon said in an emailed response.
"We should always have respect for the citizens of Orangeburg for giving up their time to sit through a trial. Though I disagree with the decision, I respect their service and decision," he said.
Shannon did say he was puzzled by the jury's findings.
"Of the $35 million awarded, the jury allocated fault to Mr. Willie Glover and assessed $1 million in punitive damages against him," Shannon wrote. "Therefore, he was assessed $1.4 million in favor of his son."
"Still the jury awarded him $14 million in actual and punitive damages where they found by clear and convincing evidence his own actions were willful and wanton in causing the accident," he continued. "We intend to file post-trial motions and we will see what happens."
The post-trial motions could include a request for a new trial.
Circuit Court Judge Ed Dickson presided over the case.
According to court documents, the collision occurred as Willie Glover was traveling west on I-26 in Orangeburg County near Exit 165. Evidence presented during the case revealed traffic was moving at about 60 mph at the time of the collision.
Glover was travelling behind a vehicle that became disabled and stopped to avoid hitting it.
Hill, an employee of Premier Transportation, struck Glover's vehicle.
The impact of the collision caused Glover's vehicle to strike a tree, according to Willie Glover's court filings.
The plaintiffs argued Hill was traveling too fast for conditions and was driving too close to Glover's vehicle. Evidence showed the truck was going about 45 mph at the time of impact.
Williams also noted Hill had a history of knee and shoulder problems and said he was taking narcotics for these health issues.
Shannon disputed the allegations.
"Mr. Hill had knee surgery and was out of work to recover for some period," Shannon said. "Prior to his return he stated he was on Advil for the pain and to my knowledge it is not a narcotic. A doctor cleared him to return to work."
"Three weeks prior to his return to work he was given a pre-employment drug test as required by the FMSCA," Hill said. "He cleared that drug test. There was no evidence he had medical issues or was on narcotics at the time of the incident."
In answer to the plaintiff's complaint, JHOC said while Hill was traveling behind Glover, a "sudden emergency occurred through no fault of Hill, which resulted in a collision."
The company said both Willie Glover and the driver of the disabled vehicle were at fault for the accident.
According to the plaintiff's complaint, Orangeburg County residents Bobby Boneparte and Anthony Frazier were also passengers in Glover's vehicle at the time of the collision.
Both Boneparte's and Frazier's cases were resolved prior to the trial, Williams said.
Williams said the settlement for Boneparte and Frazier is confidential, but he said the men did not have serious injuries like the Glovers.
Williams said Premier Transportation also sued Willie Glover, but the company's claims were dismissed due to failure to establish any damages.