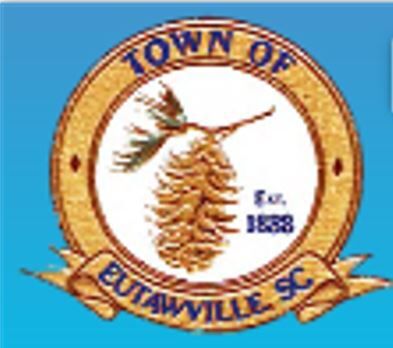 A parade, food, fishing, musical entertainment and more are all on tap for this weekend's Eutaw Village Festival.
The festival will be held from 1 p.m. to 10 p.m. Friday and from 10 a.m. to 10 p.m. Saturday at 220 Porcher Avenue in Eutawville, near Town Hall.
The festival has not been held since 2012, but the effort to revive it has been ongoing for the past three years.
"Bringing back the Eutaw Village Festival has been one of Mayor (Brandon) Weatherford's greatest desires during his term," Eutawville Town Clerk Casey Hill said. "After speaking with him, I felt sure that we could put something together for the community."
"With COVID restrictions and quarantines, we felt that the people needed something to look forward to," Hill continued. "We want this festival to bring our community together and show other areas that Eutawville has great things to offer and amazing people that will work together to provide for the community.
"It is our hope that this year's festival will be the start of more community events."
The festival will include food trucks, retail vendors, a catfish stew cook-off, silent auctions, gun raffles, antique car contests, carnival rides, bounce houses, DJs, live music, a fishing tournament and historical presentations.
Live entertainment
Two bands are set to provide live music.
The Southern Blend Band will be begin performing at 6 p.m. Friday.
Bootless will begin performing at 7 p.m. Saturday.
DF Jeff Barnes will be performing Friday from 1 p.m. to 5 p.m. and 2 p.m. to 6 p.m. on Saturday.
Miracle Overcomers Choir will also perform from 12:30 p.m. to 1:30 p.m. Saturday.
Library story time will be at 5 p.m. Friday and 3 p.m. Saturday.
Parade
The parade will begin at 11 a.m. Saturday on Miracle Drive and will head down Old Number Six Highway and Porcher Avenue.
Catfish tournament
The catfish tournament will be held Saturday at the Black's Campground at 1370 Black's Camp Road in Cross.
The entry fee is $200 with optional $50 side pot contests. There is a guaranteed $10,000 payout.
Registration will open at 4:30 a.m. and fishing may begin at 6 a.m. with up to four people per boat. The weigh-in deadline is 4 p.m.
There is a 10-rod line limit, including bait rods.
The fish must be alive and their gills must move.
All S.C. Department of Natural Resources rules will apply.
Fishing tournament winners will be announced at 6 p.m. Saturday
The tournament will be hosted by South Carolina High School Bass Challenge.
Revolutionary War activities
The S.C. Battleground Preservation Trust cannon team will be firing their cannon seven times during the Eutawville Festival. The cannons will be fired Saturday at noon and then every 30 minutes between 1:30 p.m. and 4 p.m. Saturday.
The Battle of Eutaw Springs Chapter of the South Carolina Society Sons of the American Revolution will also have a free raffle for one student (must be age 14 or up) and one adult to ignite the cannon.
There will be other Revolutionary War activities for school age children to participate in.
The festival pageant was canceled. Also, there will be no amusement rides.
The festival is sponsored by the Francis Marion VFW Post and the Auxiliary 10980.