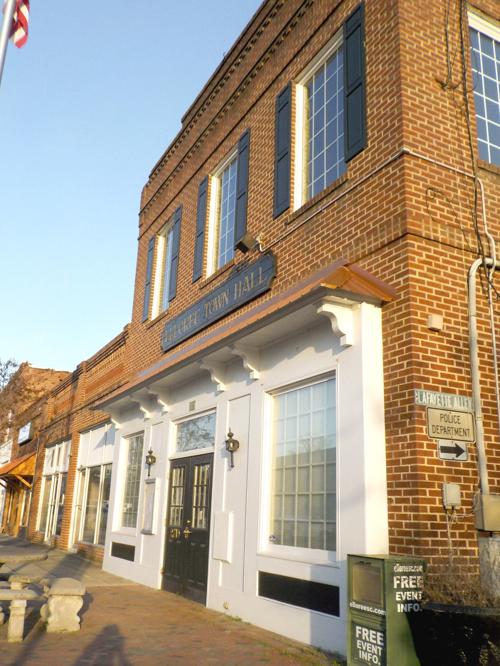 The biggest annual Fourth of July celebration in Orangeburg County won't be held this year. Elloree Town Council voted at their June meeting to cancel its 2020 Independence Day festivities.
The decision came after Mayor Mike Fanning told the council that the man who usually handles the fireworks display was unavailable this year. So was the DJ. And one of the local civic groups begged off its usual duties of running one of the food concessions.
And on top of these problems, town officials made it clear that the continuing threat of the coronavirus pandemic was also on their minds.
Last year, drenching rain forced town officials to cancel the Fourth of July celebration and hold a similar event on Labor Day weekend. The weather was cooler and drier, and it actually worked out "pretty nice," Fanning said. Adding that the town might do the same this year.
Turning to financial matters, Fanning said he expected to call a special budget workshop meeting next week.
He said the town is likely to receive about the same amount in property tax revenues in the coming year, a bit more utility franchise fees because people have been staying home more, and less penny tax reveues because tourism has plunged during the coronavirus outbreak.
He said the council needs to begin compiling a list of projects it wants to do with money from the next capital projects sales tax.
The mayor said his short list includes one or two additional picnic shelters at Joe Miller Park; a four- or five-bay vehicle storage building to replace one that badly needs replacement; and painting the old railroad depot.
Also, town officials are still trying to decide what to do with the building next door to the town hall. At one point, they were going to turn it into a police station. Then it was going to be a museum and/or welcome center with public restrooms, for special events in town. Most recently, they were going to sell it.
The mayor's latest concept is for a welcome center and meeting facility with a wooden floor and public restrooms.
Many are residents want the old gymnasium renovated. Fanning said that's not on his list because County Councilman Johnny Ravenell has said he intends to get that work done, or at least started, with part of his allocation of penny tax revenues.
Concerned about COVID-19?
Sign up now to get the most recent coronavirus headlines and other important local and national news sent to your email inbox daily.