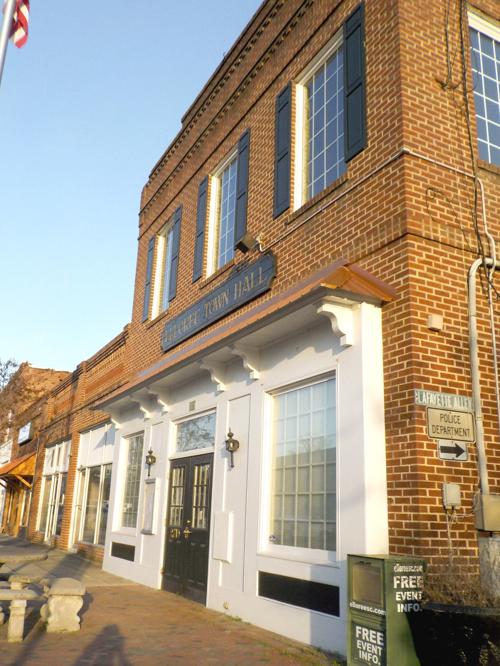 Elloree Town Council appointed Lauren Davis as the municipal judge and Margo Banks as the associate municipal judge at council's January meeting.
The positions are part-time. Davis is also the clerk of court for the town of St. Matthews. Banks is the clerk of court and the associate municipal judge for the town of Eutawville. Banks is a resident of Elloree.
Davis and Banks succeed Chasity Avinger, who is now a municipal judge in Santee, Holly Hill and Orangeburg.
Orangeburg County Magistrate Derrick Dash administered the oaths of office to Davis, Banks, newly elected Councilman Laurence Livingston and newly re-elected Councilman Chip Davis.
Also during the meeting, water system clerk Cole Dantzler said there were 25 work orders in December and 652 customers were billed. Water loss was at 16 percent.
Dantzler said that the water system recently mailed letters informing customers about their various payment options. Apparently, the letters confused some customers. She emphasized that customers can still pay their bills in person at the water system office if they so choose.
During a meeting the month before, council voted to put the building next door to town hall up for sale. The asking price is $28,000, according to the minutes of the meeting.
Years ago, the former mayor and council sought to turn the building into a police station, but bids for the work were higher than anticipated.
About that time, the town hall got flooded and then remodeled, and town officials decided they could keep the police department offices in the town hall after all.
Council also voted to buy a Chevrolet Tahoe for the police department at the state contract price of $32,012. With police equipment outfitting and delivery, the total price will be $40,400.
Get local news delivered to your inbox!
Subscribe to our Daily Headlines newsletter.