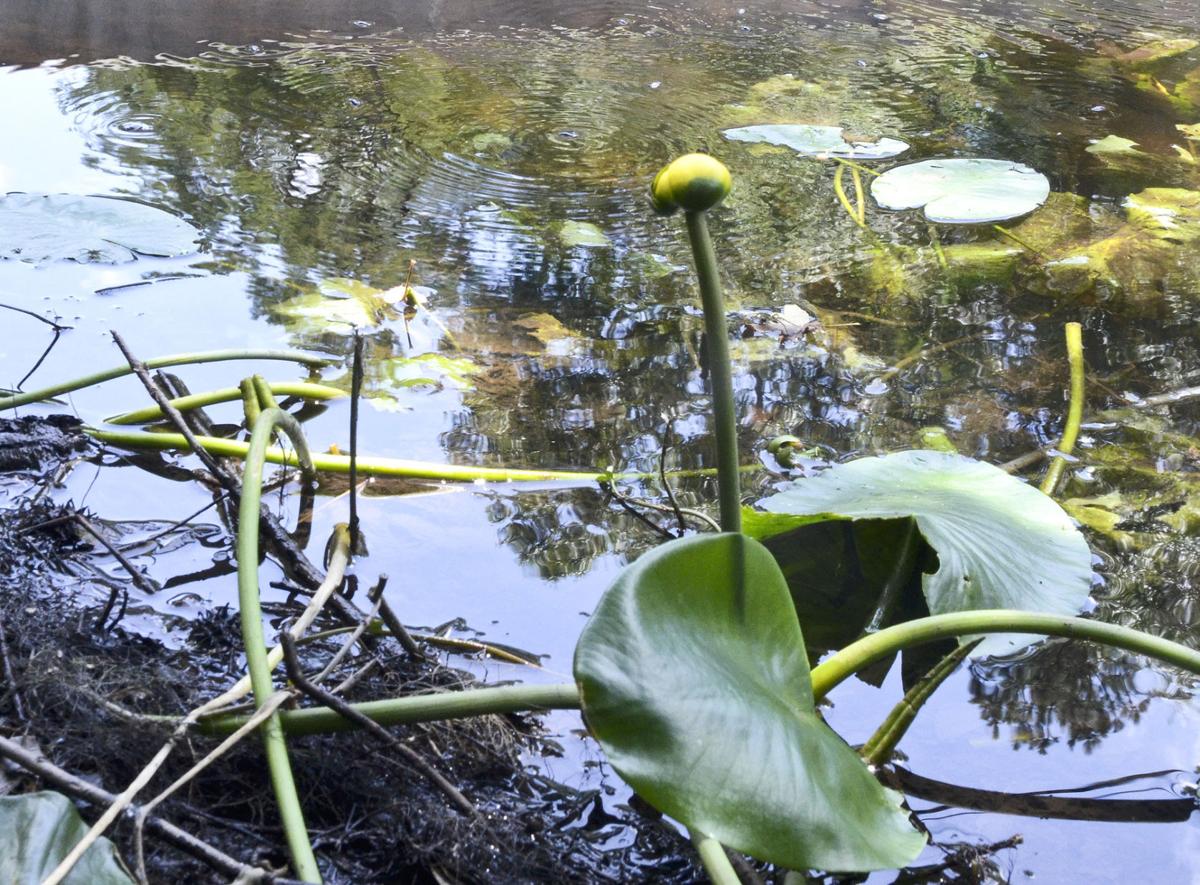 "We all know water is a critical resource," said Scott Harder, hydrology section chief for the South Carolina Department of Natural Resources.
He spoke at the inaugural meeting of the Edisto River Basin Council, which was held via Zoom on Wednesday, June 17, and watched by more than 100 people.
The council is a group of 23 volunteers whose goal is to ensure there will be enough water for the next DNR generation or two.
Water is essential for our "health and well-being," he said. We drink it and wash with it. Water also generates electricity, irrigates crops and supports manufacturing.
The Edisto River is a "treasured natural resource" that supports "abundant fish and wildlife resources, as well as recreational activities from paddling to fishing," he said.
"All of these uses have value," Harder said. Right now it appears that there's usually enough water for all of them, but what about in the future?
Harder said South Carolina has seen an increase in drought events in recent years, and the state's population is predicted to increase by 20 percent by the year 2035.
"For far too long, we've reacted to droughts and other water resource issues instead of trying to look ahead, plan ahead and try to eliminate or mitigate problems before they happen," he said.
DNR has compiled information on how much water there is in the state's major river basins (including groundwater), who's using it, how much they're using and how those numbers might change in the coming 50 years.
Each of South Carolina's river basins is unique, both in terms of geography and use. So separate councils will be organized in each river basin, Harder said.
DNR will provide its datum to each council, which will make recommendations for strategies and policies that will proactively guide water use planning in their own river basin.
DNR will be in charge of testing the councils' recommendations, and if they are feasible, DNR will implement them – as long as they are within state law.
And if not, a council could recommend that the legislature pass, amend or scrap a particular state law. If a council does not like the way the water use planning procedure works, they could recommend changes in that too.
All eyes are on the Edisto council because it's the first one, so it could become the example to be followed by the other river basin councils across the state.
The members include – in no particular order – a kayaker and scuba diver, a golf course, a farmer, a geologist, an assistant town administrator, a forester, a representative of soil and water conservation, a riverfront property owner, an oyster farmer, a representative of the Nature Conservancy, a kayak and canoe trip organizer, a surveyor, representatives of various water and electric utilities, a representative of the Dorchester County Rivers and Waterways Commission, and the official "Edisto Riverkeeper."
Harder said the council should expect to spend about two years developing its plan. The council "should strive for equitable use of water … protect public health and well-being … and should find the right balance of social, economic and environmental needs."
"It's going to require cooperation and transparency," he said. "We've talked about this being a stakeholder-led process. It involves multiple interests.
"It's also going to be important that the public is engaged," he continued. "One of the responsibilities of the council will be addressing public concerns and comments throughout the process."
Get local news delivered to your inbox!
Subscribe to our Daily Headlines newsletter.