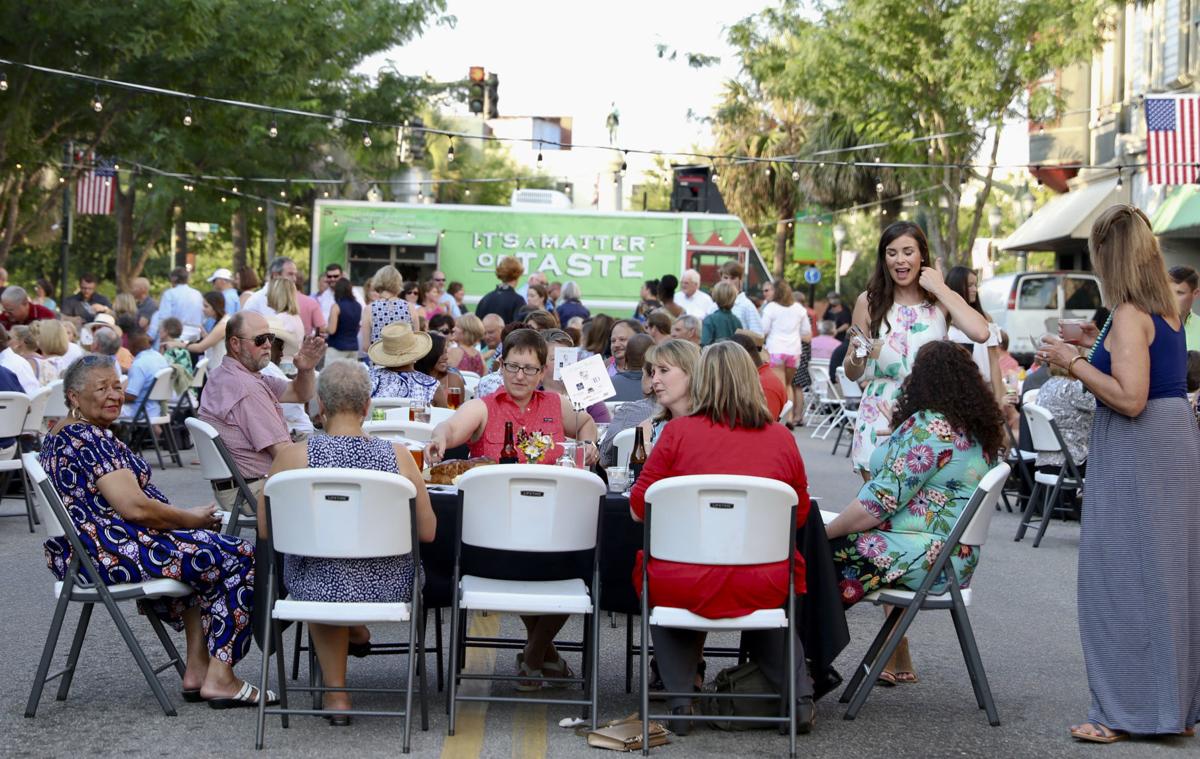 Main Street South Carolina recognized the Downtown Orangeburg Revitalization Association with the Main Street Award for Outstanding Promotion at the Municipal Association's annual meeting.
DORA won the award for its A Taste of the Market event.
The award honors downtown promotions that encourage consumers and stakeholders to live, work, shop and invest in the Main Street area — a goal which is one of the core principals of the National Main Street approach.
A couple of years after establishing the Downtown Farmers Market, DORA created A Taste of the Market, a farm-to-table four-course dinner spotlighting both the market and the downtown. This event is growing into a signature event for Orangeburg, helping to improve the visibility of downtown and interest in filling vacant storefronts.
You have free articles remaining.
Featuring produce grown entirely in Orangeburg County, the dinner also spotlights Orangeburg's Edisto Memorial Gardens, which provides floral centerpieces.
In 2018, the second year of the dinner, sponsorship doubled and ticket sales increased by 50 percent, providing DORA with funds to help it grow the farmers market. The dinner sold out within two weeks of tickets going on sale.
Several of the City of Orangeburg's departments contributed to the success of the event, including Public Works and Service for the closure of the block of Russell Street that hosts the event.
The Parks and Recreation Department provides the setup of tables and chairs, and the Department of Public Utilities assists with stringing lights across the street.
The event also received help from local merchants who provided the sound system and space for storage and prep space. A local theater opened its facility for restrooms, while cheerleaders from Orangeburg Preparatory School worked as servers.
"The Downtown Orangeburg Revitalization Association fostered strong partnerships to create a unique event for Orangeburg residents and neighboring communities," said Jenny Boulware, Main Street SC manager.
Main Street SC is a program of the Municipal Association of South Carolina. It works to empower residents, business owners and local officials with the knowledge, skills, tools and organizational structure necessary to revitalize their downtowns and neighborhood commercial districts into vibrant centers of commerce and community.