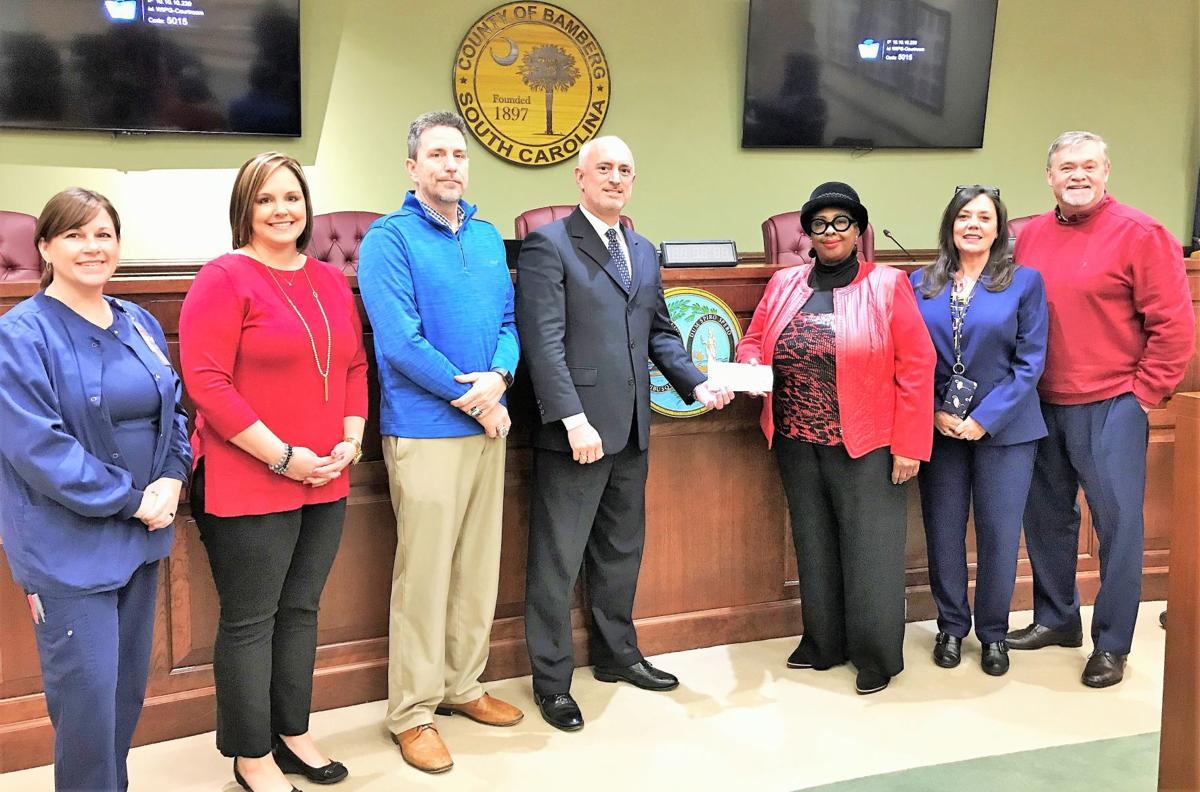 The S.C. Department of Health and Environmental Control has given Bamberg County $250,000 to help develop a new health department.
"Bamberg County Council thanks DHEC for this vital financial support," Chairwoman Sharon Hammond said. "This new facility is necessary to provide adequate health care and services for all county citizens."
You have free articles remaining.
DHEC staff presented county officials with a check last month.
The new Bamberg County Health Department office will be located in the former Bamberg County Hospital building, which is being renovated.
The former hospital is being prepared for the upcoming construction project, including the demolition of unsafe or outdated structures, ensuring the facility meets ADA standards and improving fire protection, among other upgrades.
"For small, rural counties like Bamberg, partnerships and support from state departments such as DHEC is crucial to make progress and provide the needed health care services to county citizens," County Administrator Joey Preston said.
"DHEC appreciates that Bamberg County will provide improved office space for our employees and patients," stated Taylor Lee, DHEC Lowcountry public Health director. "DHEC is pleased to provide financial support for this construction project that will benefit the Bamberg County community."