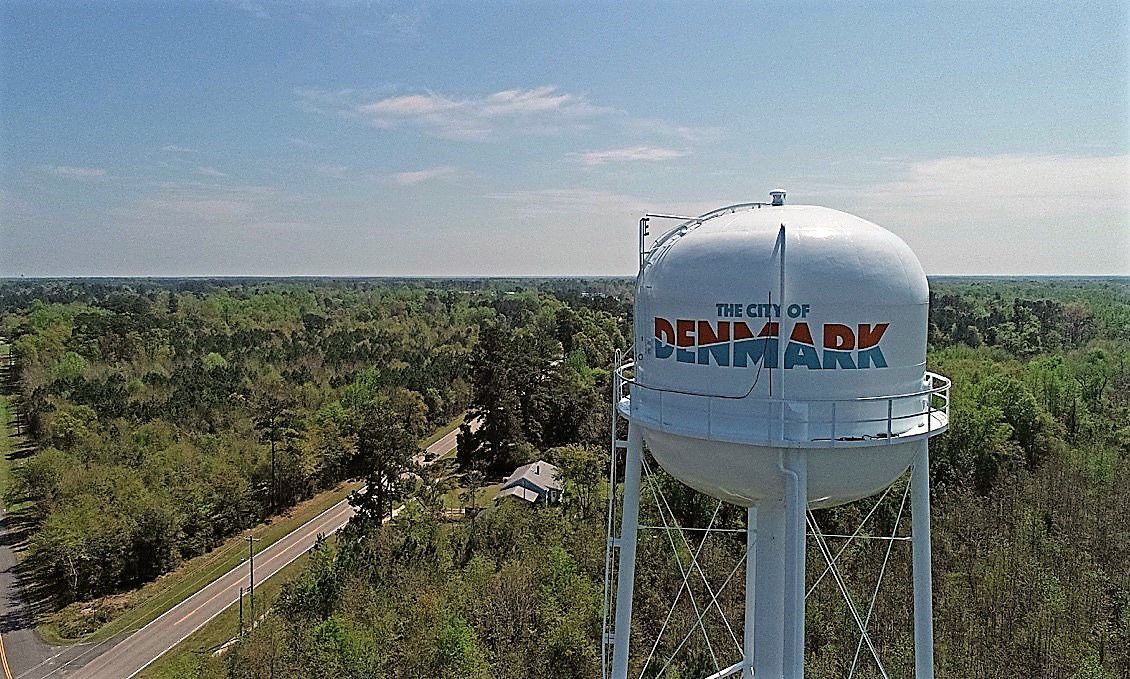 DENMARK – Denmark officials completed a series of improvements to the city's water system during 2020, all designed to modernize the aging system and further ease public concerns about its safety. More are planned.
The planned upgrades will cost over $2 million and will be covered mostly by state grants.
Supplemental drinking water tests by the South Carolina Department of Health and Environmental Control for 12 months verified safe drinking water and ensured regulatory compliance for the system, foregoing future supplemental testing, according to a press release from the town.
Denmark's water system is now tested routinely with the same frequency as all other systems in the state.
A major portion of the upgrade plan centered on completing upgrades of two major storage tanks – the Voorhees elevated storage tank and the Nibco elevated storage tank.
For the Voorhees tank, improvements included painting the interior and exterior of the tank and repairing the vent and level indicator. Refurbishments for the Nibco tank included repairing the vent and level indicator and performing a washout inspection. Both tanks were disinfected prior to being placed back into service.
Total cost for both tank upgrades was $254,000. The work was funded by the South Carolina Clean Water State Revolving Fund. Under this fund, the Environmental Protection Agency provides subgrants or loans to eligible entities within the state.
Next in the modernization program are water line improvements, the addition of automatic flushing devices and some additional disinfection system upgrades. The project is about 60% designed and construction will begin in 2021. Budgeted cost is $1.65 million.
Looking ahead to future upgrades, the City of Denmark issued a request for proposals to conduct a hydraulic and financial study of the system.
In response to submittals from interested firms, a scoring committee recommended a vendor, and the City of Denmark is negotiating a contract with the selected firm. The $120,000 study is expected to address the overall system and explore a regional system improvement option.
The City of Denmark Public Water System is a small rural water system that serves a population of approximately 4,000 customers, including 3,500 residents and 500 students at two local colleges, and commercial and industrial properties. The wells draw groundwater from an aquifer approximately 300 feet below ground. The water is treated with chlorine to disinfect for bacteria prior to distribution.