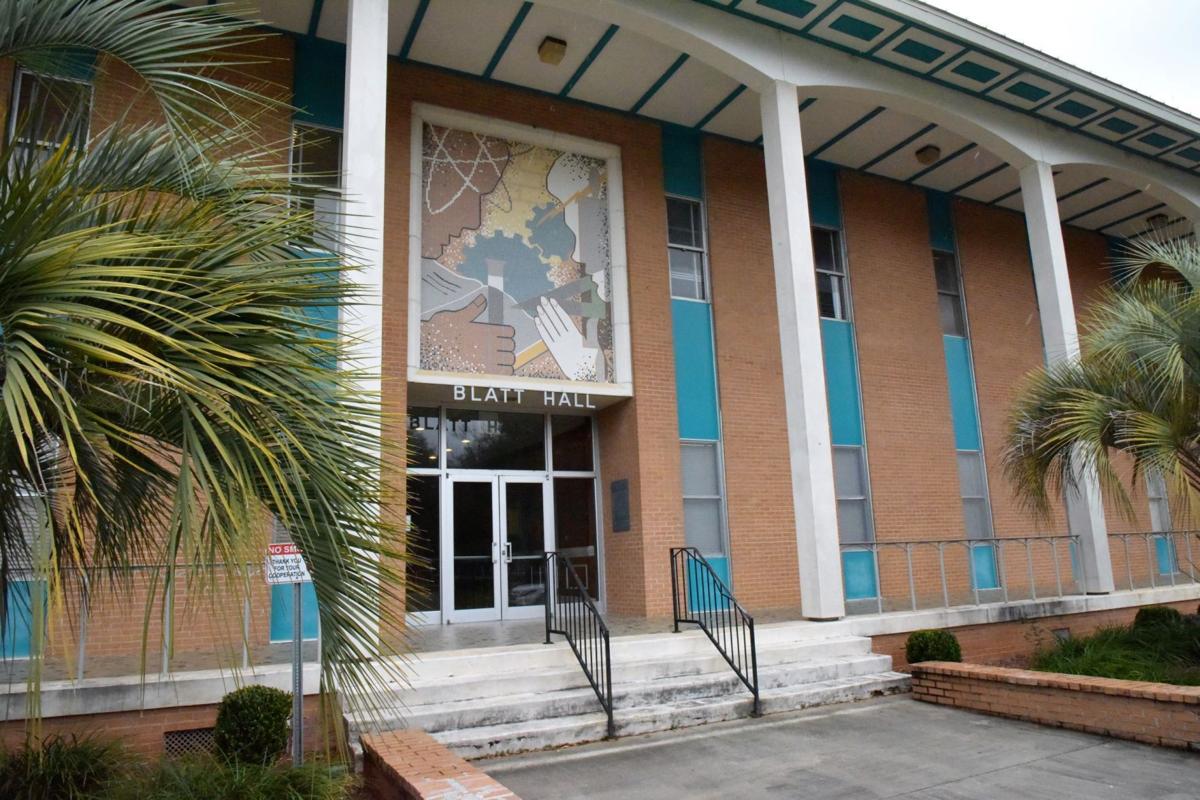 The president of Denmark Technical College doesn't just want the institution to survive, but thrive.
The recent lifting of a 12-month probation by the Southern Association of Colleges and Schools Commission on Colleges has positioned the institution for continuous improvement.
The historically Black college has been adding to its academic programs, renovating buildings and replacing aging equipment as it works to fulfill a five-pronged strategic plan.
"The lifting of the probation allows the community to know what we as a college already knew. We know that we are 100 percent compliant in all of our areas, but what I think it has done is hopefully given an additional confidence in the college," DTC President Dr. Willie L. Todd Jr. said.
"Our team worked really hard to get all of the areas cleared up. At no point did they ever have any concerns about any of our academic programs. They continue to be exemplary in addressing the needs of the students that we serve. The issue primarily centered on finance, governance and those kinds of things," Todd said.
Todd said the college is looking to add new academic programs.
"We're actually looking at adding quite a few new programs. We're looking at HVAC, our CDL (program) and at mechatronics. We're increasing more students for our nursing program, but we're also creating an ADN program," the president said.
"We're expanding our building construction program, our welding program and also the offerings of our general technology program, which is applied mechatronics, and also our industrial production technician (program)," he said.
The college also hopes to add an academic building on campus.
"We're looking at it being an academic building that will really primarily house our health services division because we're getting so many students interested in nursing that we're having to turn down many. It'll be an academic building, but we're looking at having more of a focus on health services," Todd said.
Renovations will also be made to King Hall dormitory, the college's cafeteria and its culinary area.
"Our culinary arts area is getting ready to be totally redone. In addition, our barbering and cosmetology area is getting ready to have totally new equipment in both of those areas. That's happening during the spring semester," Todd said.
The college has also built a new website, implemented online applications and created a fundraising arm.
"We want to make sure we're leveraging the alumni, the community and industry as we start building our own financial future … and that's important to us," he said.
"We're also working more closely with industry to make sure that our programs align to industry. ... We have a new dean of industrial-related technology who's doing an awesome job already revamping those programs.
"Even with some of our partnerships with entities like Savannah River Remediation and Savannah River Nuclear Solutions, they're doing some curriculum review for us," Todd said.
Denmark Tech students, along with others in the region, will also have a chance to participate in the college's new apprenticeship program.
"We're also starting a new program called ManuFirst and doing some ManuFirst certification training. So we're really excited about that as well," Todd said.
The ManuFirst SC program is a manufacturing course designed to better train the local workforce to meet the needs of local manufacturing plants and increase local opportunities.
Todd said the university's capital campaign to raise $2.5 million over five years is a work in progress.
"We had over 80 percent of our faculty and staff last year to support the college in our giving. That was hugely important, and our national alumni president, Mr. James Bowden, has been doing just an awesome job of galvanizing the alumni to come in to support," he said.
Todd said strengthening the college's website and academic programs and realigning with industry and area school superintendents are all part of how the college is enhancing its infrastructure.
"We've had all of our superintendents (from across Bamberg, Barnwell and Allendale county school districts) on campus," he said. "We've managed to put brand-new furniture in every class almost on the campus, including improving technology."
"Right now we've got the assistance of a consultant who is working with us to help us just rebrand. We've hired a public information director, who is also helping us with telling the Denmark Tech story," Todd said.
The college is also provided incoming students who did not have a laptop with the funding to purchase one through the use of federal CARES Act relief funding.
CARES Act funding provided through the state helped the college provide hotspots for students with inadequate or no broadband access.
"If COVID did nothing else, it really shone a light brightly on the disparities that exist economically in our state," Todd said.
Just like other schools, Todd said, the college will be seeking state funding and other support.
"The goal for us is not just to survive, the goal is to thrive. I think our college for a while was not moving at the pace it should have moved, but I can tell you now we're on the move," the president said.
Dist. 90 Sen. Brad Hutto, whose district includes Bamberg, Barnwell and Allendale counties, said SACS's decision to lift the college's probationary status is a move in the right direction as it seeks funding from the state.
"The fact that they have made necessary changes … is a very important milestone for consideration going forward. I certainly congratulate them on the new leadership and the direction that they've taken," Hutto said.
The legislator added, "Like most colleges and universities right now, this pandemic has created challenges related to in-class delivery of study, and then also the number of young people who are actually skipping a year and not going to school this year because they feel like maybe they're not getting the full college experience.
"It's potentially going to affect all colleges' and universities' enrollment, and enrollment and the payment of tuition is what drives the budget of all colleges and universities."
Hutto said college and university budgets will be discussed when the General Assembly reconvenes. Denmark Tech will certainly be included.
"Now that they've gotten their accreditation straightened out, they will certainly be right in the mix with everybody else. … We'll certainly look at it, but it is important that they recognized and accepted the challenge of bringing on standards back to where they needed to be to be recognized by SACS.
"So everybody is hoping for the best for all of our colleges and universities, including Denmark Tech, because they all have an important role to play in making sure that our citizens are getting the proper education and are able to get a job, with workforce development being a key component of what technical colleges do," he said.
Hutto added, "They're absolutely on the right track. They've gotten new leadership, they've got new direction. I think that this is an important step that they've taken."
Todd said the college will be opening in the spring as it did in the fall, with an Operation Safety task force set up to ensure that the college's coronavirus safety measures are adhered to.
"We are still accepting applications for the spring semester and it's not too late to apply. Denmark Tech is alive and well. We really are working to change the narrative of our school and show people the great things that are happening here," the president said.