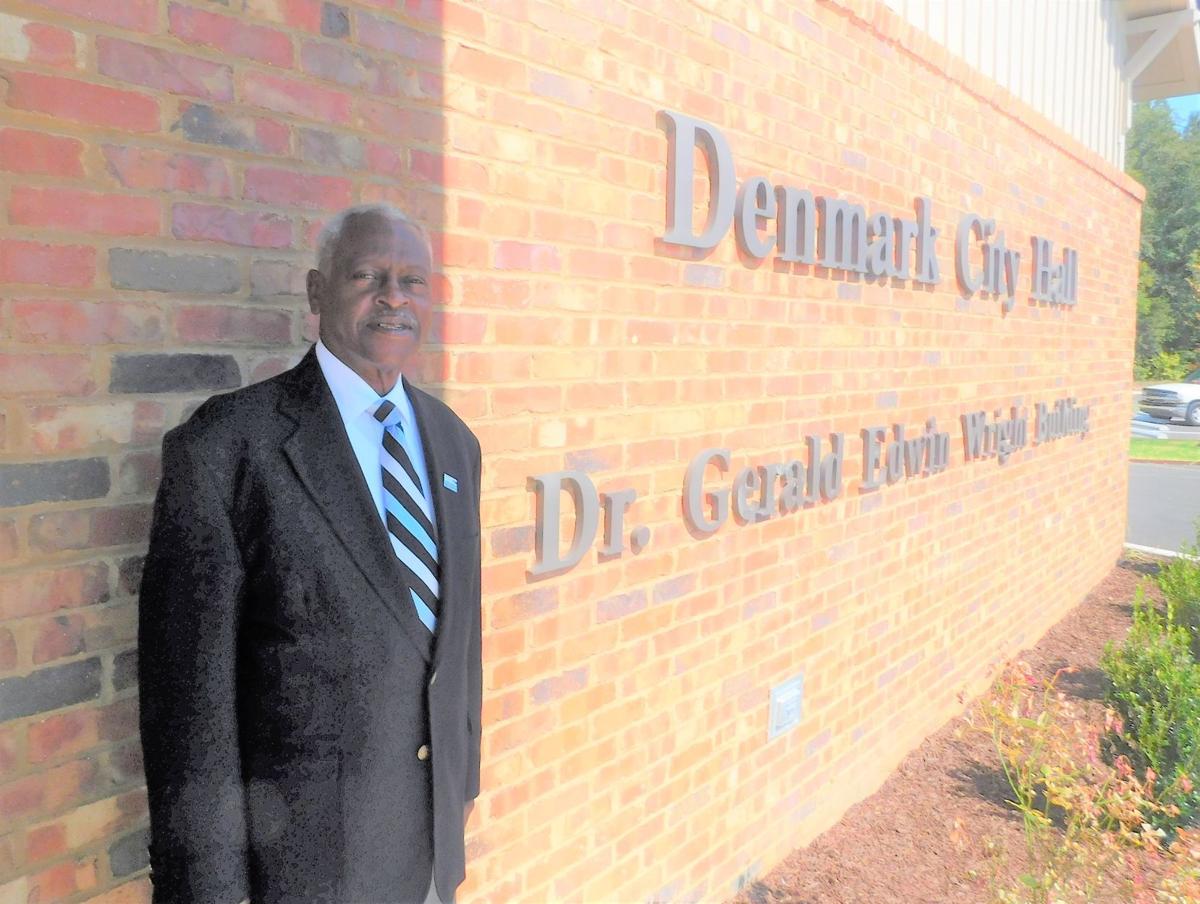 DENMARK — Denmark City Council will hold a ribbon cutting for the new Denmark City Hall at 64 City Hall St. in Denmark at 11 a.m. on Thursday, Oct. 29, according to a recent city council teleconference.
The teleconference was held for the regular October council meeting because of the COVID-19 pandemic. People who attend the upcoming ribbon cutting are asked to wear masks and practice social distancing.
"We had a function at the new city hall where we presented a plaque to Mrs. Freeman in honor of her late husband, Mayor Gerald Wright said. "Everyone seemed impressed with the facility."
City Administrator Heyward Robinson said that they are finalizing the move over to the new facility.
"Telephones and computers are being moved there," Robinson added.
He said that light refreshments may be served to-go toward the end of the ribbon cutting for the new facility, and they may also be giving out pens with the new address, but he is uncertain if they will come in on time.
Wright next stated that a request was made by a citizen to put two mobile homes in an industrial zone in the Locust Avenue area.
He said, "In our zoning ordinance, our most restrictive zones are residential 1 and residential 2. The industrial zone is least restrictive.
"If the person were to place a mobile home in the industrial zone, it would not be a disadvantage or problem with those that use the zone for industrial purposes," he said.
"The recommendation of the zoning committee will be that the exception is made, he said.
Councilwoman Hope Long Weldon clarified, "In future, it must still come in the form of a request."
Wright affirmed that they were not changing the zoning ordinance but just calling for a motion for this one request to be fulfilled as an exception.
Council eventually approved a motion to make an exception to the ordinance and allow for two mobile homes in the industrial area.
Robinson earlier gave the public works report, stating 300,000 gallons of water had been treated per day in the past month and that six leaks were repaired.
He said that a tractor for debris clean-up is scheduled for early November.
Robinson next gave the fire report and stated there had been 20 calls with an average of seven volunteers per call the past month.
Police Chief Leroy Grimes said in his report that they had 15 new cases the past month, including simple assault, aggravated assault, burglary, domestic violence, shoplifting, vandalism of property, motor vehicle theft, trespassing, simple possession, larceny, disorderly conduct, driving under suspension, traffic collision and more.
Councilman Calvin Odom said that he and several dignitaries were out recently encouraging citizens to vote in the upcoming election and that he and several citizens have been doing clean-up in parts of the city.
Weldon said that S.C. is not behind on voting and several Southern states were showing good early voting results so far.
Wright said that he and perhaps several others attending the meeting were old enough to remember the historic struggles of African Americans when it came to voting.