The candidates running for the at-large District 8 seat on the Orangeburg County School Board want to ensure the new, consolidated district streamlines administrative costs and provides adequate resources for teachers.
The District 8 candidates are R.L. "Poppy" Brown, Kenita D. Pitts, Antron T. Williams, Aaron Rudd, Joseph Garvin and Teresa Hinnant.
Voters will head to the polls on Nov. 6 to elect candidates for the nine seats on the board. The board will serve the single district formed by the merger of Orangeburg Consolidated School Districts 3, 4 and 5.
The first seven seats will serve single-member districts matching the Orangeburg County Council district lines. The eighth and ninth seats are at large, meaning every voter in the county can cast a ballot in those races.
R.L. 'Poppy' Brown
The New York native is a Vance resident and pastor of Target AME Church in Holly Hill. He is a graduate of Holly Hill-Roberts High School and completed eight years in the U.S. Marine Corps.
Brown received a bachelor's degree from Lutheran Theological Southern Seminary and a doctorate degree from Alliance Theological Seminary.
Brown says he was involved in the school system while pastoring in Marion County, which underwent its own school consolidation process.
"I've always been involved wherever I pastor at in the school system. ... Marion County is very similar to Orangeburg County. They had the three school districts and they consolidated them into one. I was involved in that. I was on the school improvement council and also as an advisor. So I was privy to that transition," Brown said.
Brown said his platform focuses on students, teachers and taxpayers.
"I'm a first-generation college student and I know how important education is. I know education can be a vehicle to change your life. ... I realize that a lot of our youth are being undereducated as well as miseducated, so as far as the students, it's for them to get the best education that they possibly can" in order to compete globally, Brown said.
He added, "I think we as board members should keep the teachers in mind and do as much as we can, or as our budget will allow us, to enable the teachers to have the resources they need to reach and teach their students properly. That's very important and vital to me."
Brown said he will not forget about the taxpayers.
"As board members, we need to keep in mind we're put in office by taxpaying individuals and should have their best interest at hand when it comes to dealing with budget and dispersal of different funds. ... I believe in doing the right thing for students, teachers and taxpayers." he said.
The 51-year-old said he will bring a "youthful mindset" to the board and "take pride in having enough energy to get out, work and be seen as well as be available and vested in the students' education."
He hopes consolidation will help save tax dollars and provide equity across the board.
"Instead of having three districts and three superintendents, we could save some money there. Hopefully these funds can be rerouted to go into the system, whereas you can have more supplies for the students as well as the teachers," Brown said.
Kenita D. Pitts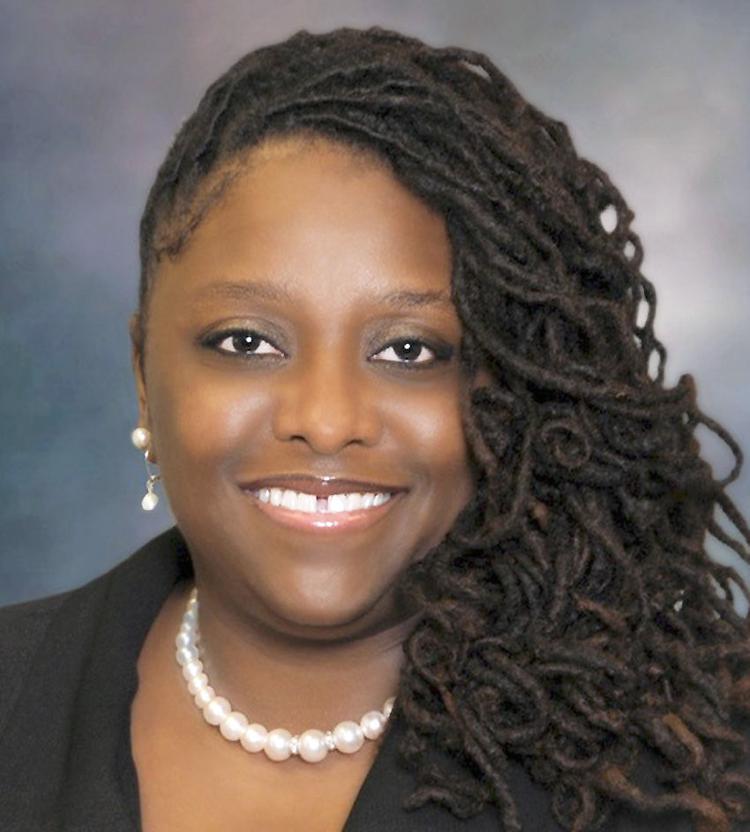 The New York native is the student services program coordinator at South Carolina State University, where she also serves as staff senate president and as an ex-officio member of the university's board of trustees.
Pitts first began working with children as a child care worker at Kids In Motion Day Care Center. She later worked in adult education in OCSD5 and for seven years at William J. Clark Middle School as an assistant to the assistant principal, cheerleading coach and attendance officer.
She also served as assistant to the principal of John Ford Middle School in St. Matthews for two years before leaving to come to S.C. State in 2007, where she worked as the assistant to the vice president and assistant vice president for finance.
In her current position, her duties include community outreach and service learning. She is also the religious life coordinator and advisor to all class officers at S.C. State.
"I enjoy students, I enjoy being what they call me on campus, which is 'Mama Pitts.'… It's just my love for children. I've seen every aspect of their lives from daycare to college, and I see what it means and what's needed to have someone to care and to have someone to support you," Pitts said.
She also serves as vice president for the OCSD5 Bootstraps Mentoring Foundation and as a victim's advocate for the Orangeburg County Sheriff's Office.
As vice president of the Bootstraps Mentoring Foundation, she said, "I just see so much when I mentor students, or when I go to advocate for students for afterschool programs, tutoring and different things like that. That is needed not only in Orangeburg, but Orangeburg County," Pitts said. "We have so many parents that are great parents, but just don't have the time, whether it be working two jobs or just trying to juggle life itself."
Pitts became emotional talking about the growth she's seen in the students she's worked with at the college level.
"I want every parent to feel that same joy," she said. One of her focuses as a board member would be ensuring equity in the allocation of educational resources across all schools.
"Every child should be exposed to the same opportunity no matter the county, district, zone or whether I come from a single-parent home or have both of my parents," Pitts said.
She added, "We have to be willing to pay our educators because these are the people that are shaping and molding our children. These are the people that are getting our children from A to B."
She hopes consolidation leads to every student being seen the same.
"Every student's education is important whether I'm zoned for this school or that school. Every child, every day -- I keep going back to that -- should have the same opportunity no matter where I'm from, what my background is or what my last name is and who I'm connected to," she said.
Pitts wants to ensure teachers are equipped with adequate learning tools, principals have what they need to hire qualified teachers and the superintendent has what is needed to help educators.
"These are the things that our children need. These are the things that we're not exposing them to. Every child needs that exposure. It has to happen," she said.
Pitts is a 1989 graduate of Orangeburg-Wilkinson High School and earned an undergraduate degree in criminal justice and sociology from Claflin University in 2013.
Antron T. Williams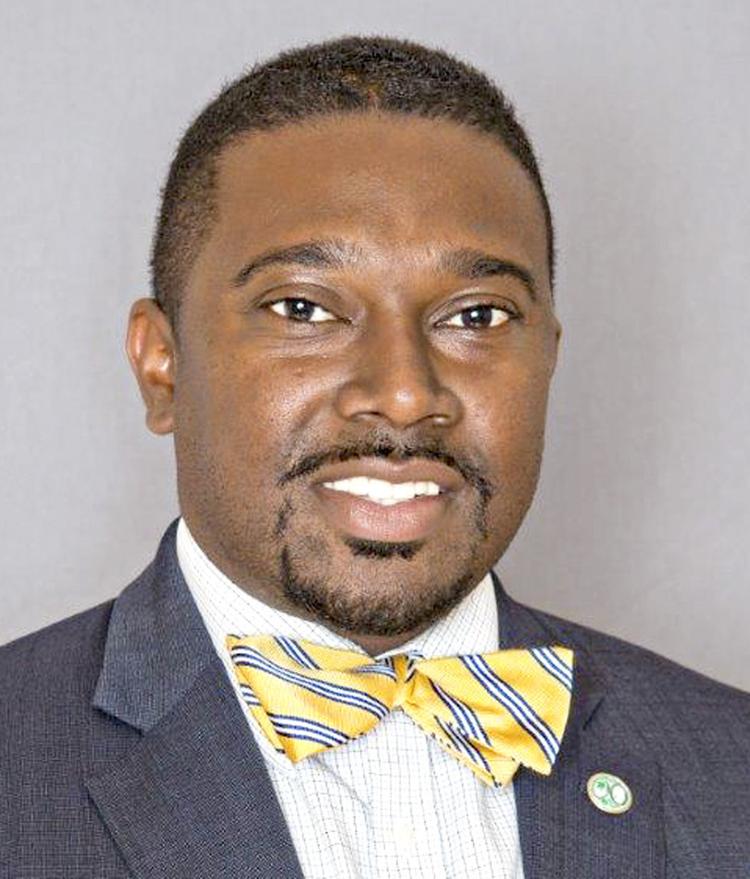 The Rowesville resident is a 2001 graduate of Orangeburg-Wilkinson High School and a 2005 graduate of Clemson University, where he received a bachelor's degree in agricultural education.
"I'm a conservationist who works in St. Matthews full time for the USDA. I also farm and do real estate on the side," Williams said. He completed a student teaching experience at Lake Marion High School in agricultural education.
As a school board member, the 35-year-old said he wants to, "make sure that we provide equitable service and resources to all of our kids regardless of where they are in the county."
He would also like to make sure teachers have the resources, training and support needed to be effective in the classroom.
"Third, as the youngest person running for office, I'm looking to provide a different generational perspective and a new energy and insights that otherwise would not be there. I would like to work to heal the wounds because there were some people who were very opposed to consolidation," Williams said.
He added, "They still don't believe that it's going to work in their favor. So as a board member, I want to work to earn their trust and let them see that consolidation can and will be good and benefit everybody."
He hopes consolidation, "allows us, as a county, to provide consistent and equitable services so that we will, one, streamline administrative costs and hopefully put some dollars in the classroom. I'm hoping that we can have one message.
"As industry and people look to move here, we have three districts now, different cultures and all that kind of thing. So we need one streamlined message, one system that serves its constituents as we equalize funding and resources to the schools across the district so all of our children will be prepared for whatever their future endeavors may be," Williams said.
He said, "I'm bringing that new perspective and way of thinking, as well as some business acumen. Even though I didn't go in the classroom, I do have educational training.
"So I have some idea of the things that new teachers would know because I went through all those trainings and in-classroom stuff. I have still been involved in education. For the past four years, I've served on the board of directors for the Orangeburg County First Steps."
He said, "It's about educating the children and they should be first and foremost in all thoughts and policies."
Aaron Rudd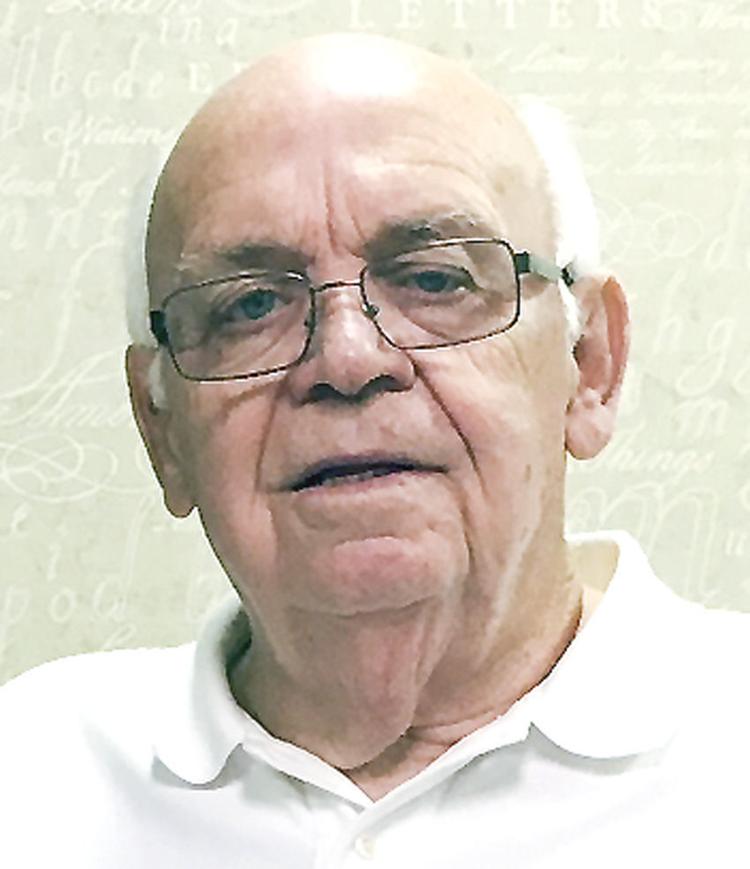 Rudd has served nearly half a century as a school board member and said experience matters when it comes to building a successful Orangeburg County School Board.
He is the current chairman of the OCSD4 board.
"It has been my honor to serve the current Orangeburg Consolidated School District 4 communities for 46 years as a school board member. During these years of service, I served as board chair for 33 years and currently serve as chairman. I want to thank everyone for their support over the past years," Rudd said.
As a member of the new school board, "I hope that we continue what we've got going in this county already and try to make it better for all the students. We need to make things better for our teachers. ... Teachers are very underpaid for what they do."
He said he would offer much to the board through his past experience.
"I've seen lots of ups and downs. ... If new members are elected to the board, they're going to need some experience and guidance to help them get started and go through this. Since the consolidation bill passed, we've been having lots of consolidation meetings. I've attended all of them and we're working through some things right now," Rudd said.
"Even through state funding cuts and shortfalls, I have remained a strong supporter of funding initiatives for the classroom and keeping facilities updated and repaired to provide a positive learning environment," Rudd said.
"During my tenure, I have supported and seen the building of a high school, district office, elementary school, primary school and countless additions and renovations to other schools in the current Orangeburg Consolidated School District 4," he said.
Rudd added, "I am very proud of the public education system in South Carolina and all that we are able to offer our students," along with the employees who go "above and beyond" to help students be successful.
He hopes consolidation, "is going to save money for this county. I hope that we will be able to upgrade more of our school buildings and, again, I hope that we can find some money for administrators, teachers, custodians and the bus drivers."
He said a level playing field is needed.
"I would like to be able to stay on the board for another term to help it really get off on the right foot and to see that it gets started right," he said.
Joseph Garvin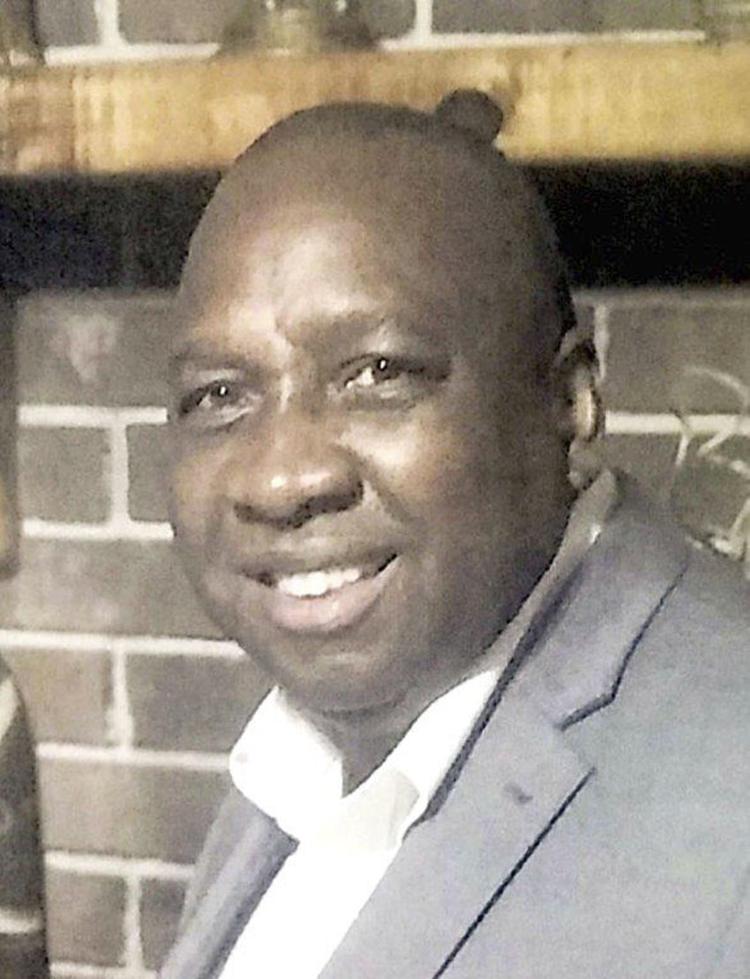 The Springfield resident has been on the OCSD4 board for 26 years and is a graduate of Hunter-Kinard-Tyler High School. Garvin is a U.S. Navy veteran who worked in law enforcement for 15 years before retiring. He now owns Garvin's Community Store in Springfield.
"I started on the school board in 1992, and that was Orangeburg District 1 at that time. I spent five years on that board. And then we consolidated in 1997, and I spent 21 years on that school board," Garvin said.
As a board member, "I want to make sure that in the rural areas we have a resource officer so that the students can learn in a safe and secure environment. That's the first goal.
"My second goal is to make sure that Orangeburg County teachers receive the highest pay that they deserve. And the third goal that I have is to keep all high schools in the rural areas so that the rural areas can keep their identity.
"The last goal I have is to keep a strong relationship with parents, teachers and, most importantly, students."
Garvin said he takes pride in being a voice on the school board for those in the rural areas.
He said, "I've been on the board for 26 years. I never went to college. I'm like an outsider, so to speak. I speak for the people who are in the rural areas who may not can voice their opinion quite well.
"So I just feel like I would be an asset because I do not have a lot of college education, but I have a lot of knowledge of a lot of things that go on within the schools. Plus, I've been in law enforcement. I've been a mentor for juveniles when I was at Alvin S. Glenn Detention Center, and I feel like I can be an asset to a lot of things within this district, especially in security," he said.
He hopes consolidation, "can make sure that we have the funds so that our kids in Orangeburg County get the same quality education that the kids receive up in Greenville and all the big places like Spartanburg, or up near North Carolina. … I want to make sure that our children can compete with every child in the United States of America. I just want to make sure that they have a level playing field and we give them all the tools that we could possibly give them to make sure that happens."
Teresa Hinnant
The Eutawville resident is a former teacher and director of special services for OCSD3.
The Summerville High School graduate received a bachelor's degree in elementary education from the College of Charleston and a master's degree in learning disabilities from the Citadel. She accrued 30 hours above her master's degree, resulting in her certification in elementary supervision and school psychology.
Hinnant taught in Berkeley and Dorchester counties before spending the rest of her career in OCSD3 in various positions.
"I began as a special education teacher and then a middle school teacher. I then became the director of special education for the district for 20 years. I have also served the district as a curriculum coordinator and school psychologist before I retired," Hinnant said.
She now owns an embroidery business called Stitched to a T, LLC, and serves as vice chairperson of the Orangeburg County Disabilities and Special Needs Board.
As a school board member, Hinnant said she would "contribute to the goal of success for every student."
"I will work hard to be a part of a cohesive school board that can work together for the good of all students. I want to see each and every school in the county have the same access to all services, programs and instruction by whatever means possible with today's opportunities," Hinnant said.
She added, "I hope that consolidation will bring consistency and equity to all schools and students in the district. I hope that the schools and students that are now top-performing will remain that way and the schools and students that are not can be moved in that direction.
"It will be a tremendous job and one that will take dedication and hard work. I am ready to join with the other elected board members to make this goal a reality."