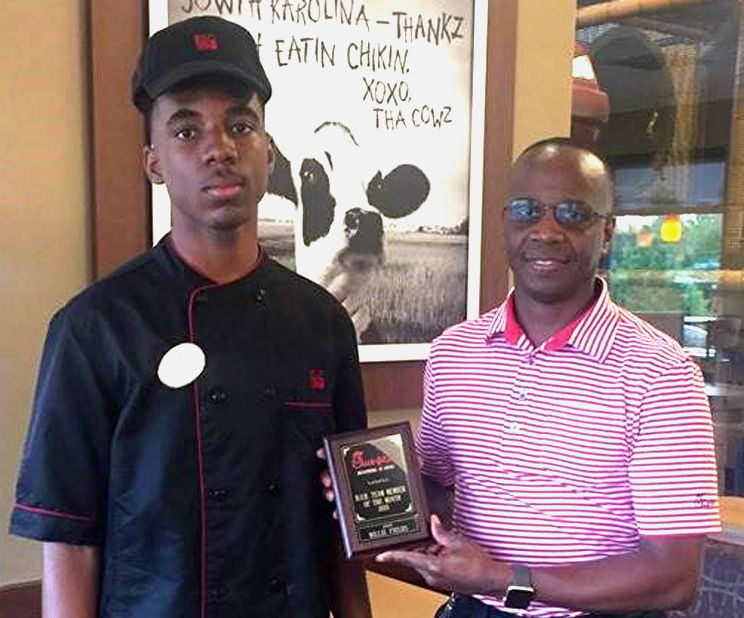 Two brothers are facing charges in the shooting death of 18-year-old Willie Fields.
Lindy Lamont Jones Jr., 19, of 107 Mars Circle, Orangeburg, is charged with murder and possession of a weapon during the commission of a violent crime.
Jay'Lyn Devanere Jones, 18, of the same address, is facing one count of accessory after the fact of murder.
The brothers appeared before Orangeburg County Chief Magistrate Derrick Dash on Monday afternoon.
Lindy Jones is accused of shooting Fields in the head and three times in the back, according to sheriff's office Inv. Addison King.
Both of the Jones brothers are accused of disposing of Fields' body off of Lyons Road, King said in court.
Dash did not set bond on the brothers, deferring the matter to a circuit court judge.
One of Fields' relatives reported him missing on Thursday, according to sheriff's office spokesman Richard Walker.
The relative told investigators she'd called Fields to warn him of severe weather approaching the Orangeburg area later that day.
Fields was last seen leaving his workplace around 4:20 p.m. that day.
You have free articles remaining.
Addison said in court that Fields' mother located his vehicle off Rosewood Drive.
When investigators got there, they discovered blood in it and in the trunk, Addison said in court.
Sheriff's investigators along with S.C. Law Enforcement Division agents searched an area near the vehicle. They found Fields in a wooded area off Lyons Road, just off of Rosewood Drive.
Warrants accuse Lindy Jones of killing Fields at 107 Mars Circle.
The warrants also allege that he confessed to the crime and told authorities that his brother helped dispose of Fields' body.
As Dash read Lindy Jones' murder warrant in court, a woman sitting on the defendants' side of the courtroom uttered some noises and appeared to pass out. Several people carried her out of the courtroom.
Fields' mother and father, along with about two dozen relatives and friends, sat grief-stricken.
Their sniffles could be heard at various times throughout the arraignments.
"It's a difficult thing to watch a mother sitting there, crying over her son's death," Sheriff Leroy Ravenell said. "But that's what we had to do today. This was just senseless. He was a good kid, by all accounts, mixed into a bad crowd."
Fields' employer, Chick-fil-A Orangeburg, posted on social media on Monday, "It is with sadness that we share that our Team Member, Willie Fields passed away Friday, August 2nd."
His employer posted a photograph with the message, "This picture is of Willie receiving a Team Member award from our Operator for his hard work, attitude, and dedication to serving others. We are so thankful that he was part of our Chick-fil-A Family. We will miss him dearly. Join us in praying for his family and friends."
A motive for the slaying has not yet been determined.
If convicted, the Jones brothers could each face life in prison.