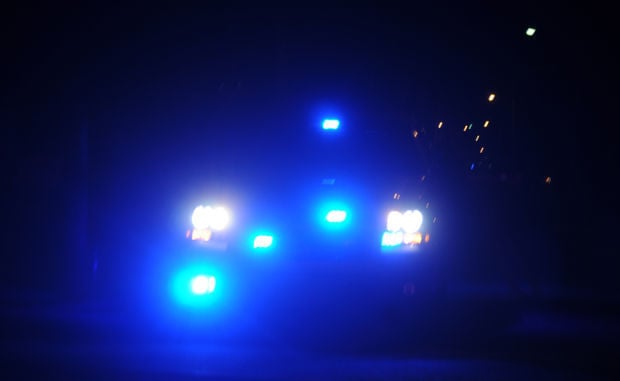 Orangeburg County Sheriff's Office
A woman says a man who shot her 20 years ago broke into a Holt Drive home on Sunday and threatened to kill her, according to a sheriff's office incident report.
The woman said she woke up when someone turned the light on at about 8:20 a.m. Sunday.
The woman saw a man standing in the door frame.
When the woman asked the man how he got inside, he allegedly threatened to kill her and everyone in the home.
The woman got out of bed. She claims the man then pistol-whipped her with a handgun on the right side of her face, which injured her right ear.
When she grabbed her cell phone, the man grabbed it from her and threw it across the room, the report said.
The woman claims she and the man wrestled for a moment and the man then took off toward the back door, leaving one of his slides behind.
The man got into a gray vehicle and drove off.
She told deputies that she didn't report a previous incident involving the same man.
She alleged the man held a gun to her and threatened to kill her on Saturday while she was visiting a relative.
She claims about 20 years ago, the man shot her and that she's been fearful he'd shoot her again.
• The S.C. Highway Patrol took a Eutawville man into custody Saturday night after his vehicle collided with a tractor-trailer at the mile marker 145 entrance ramp on Interstate 26 westbound.
Troopers charged the man with first-offense driving under the influence, less than .10 blood alcohol concentration; first-offense failure to stop for blue lights; littering not more than 15 pounds; and unlawful carrying of a pistol.
The sheriff's office assisted with the incident.
• Someone stole a 2016 camouflage-colored Polaris side-by-side from a Dawson Street hunting club shed on Sunday
The utility terrain vehicle is valued at $20,000.
• Electronics and equipment were stolen from an Ibis Point Road home in Santee on Friday morning.
The following items were stolen: a black TCL 42-inch smart TV, a 42-inch Samsung smart TV, two Apple iPads, $100 in cash and change, a Lifan gas generator and a Stihl leaf blower.
The value of the stolen items is $4,800.
Orangeburg Department of Public Safety
A 30-year-old Orangeburg man is facing several misdemeanor charges after he was allegedly seen touching his genitals at the Suds R Us laundry business, located 1309 Broughton St., just before 3 p.m. Saturday.
Officers charged the man with indecent exposure and served him with two outstanding warrants of trespassing and begging in connection with incidents at two other Broughton Street businesses.
Sign up for our Crime & Courts newsletter
Get the latest in local public safety news with this weekly email.