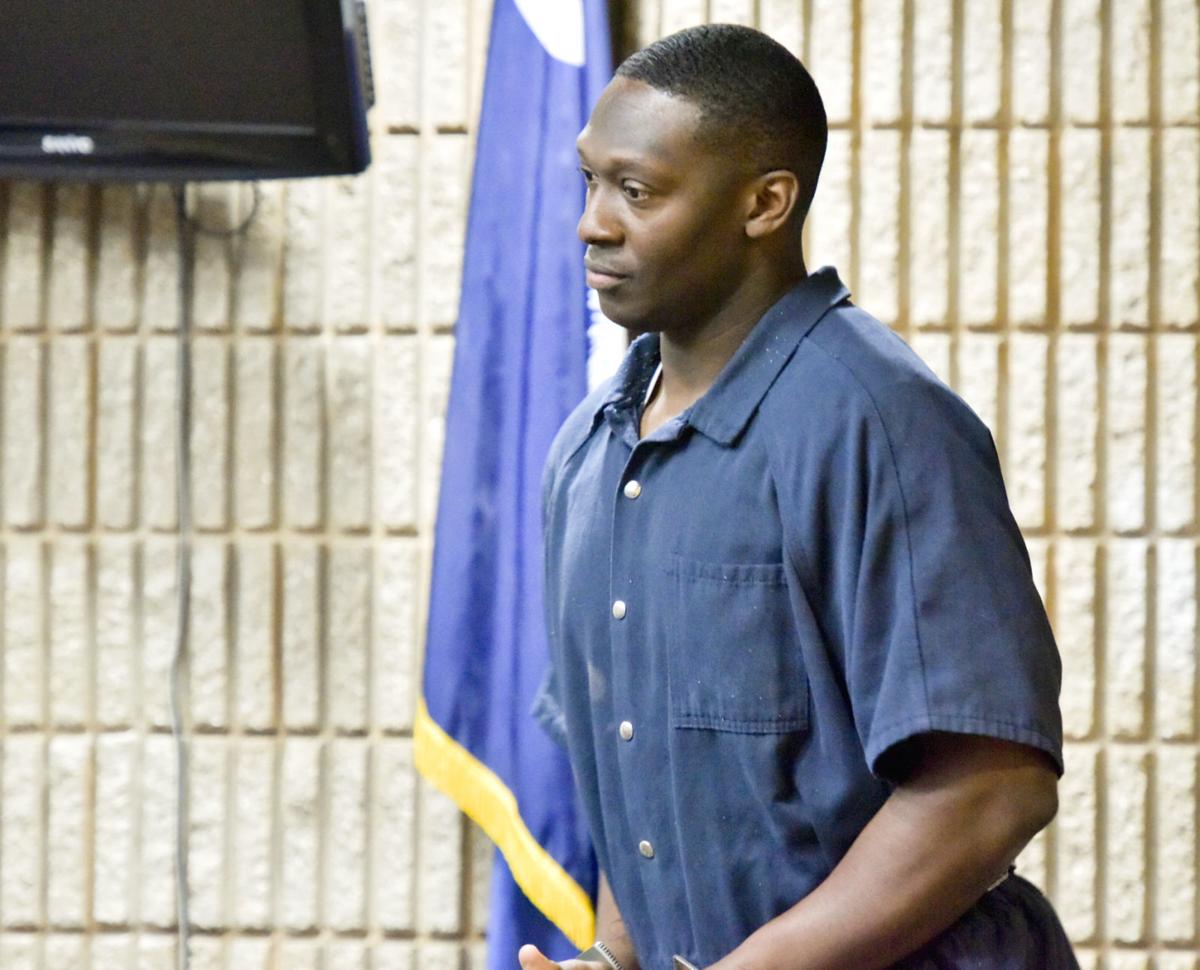 Bethune-Bowman High School head basketball coach and athletic director Artis Oneil Coulter is accused of having sex with a 16-year-old student in a school office. His lawyer says he's not guilty.
Orangeburg Consolidated School District 5 has placed the 36-year-old Orangeburg man on paid administrative leave.
"The well-being and safety of our students is our utmost concern. The district intends to keep the public apprised of this personnel matter, as may be appropriate and consistent (with) state law," OCSD5 spokesman Bill Clark added.
Coulter appeared in bond court on Tuesday afternoon on one count of sexual battery with a student 16 or 17 years of age, no aggravated force or coercion.
Orangeburg County Magistrate Meree Williamson set Coulter's bond at $10,000 cash or surety. She said he has no criminal record and is not a flight risk.
She also ordered him not to have any contact with the 16-year-old female or her family. Williamson also ordered him not to discuss the case with other students.
A victim's advocate will advise the 16-year-old and her family that the "no contact" order works both ways, Williamson said.
A warrant alleges Coulter engaged in "sexual battery with the 16-year-old victim multiple times between March 14, 2019 and March 21, 2019" at Bowman-Bethune High School in Rowesville.
An incident report alleges that Coulter and the 16-year-old engaged in sexual intercourse within the coach's office of the female locker room.
Orangeburg County investigators say they have evidence supporting the allegations.
Orangeburg County Sheriff Leroy Ravenell said, "At no time is it appropriate for a person of authority to have any type of contact such as this with a student."
Shane M. Burroughs, an attorney for the 16-year-old, said, "The most vulnerable people in society are our children. When parents send their children to school, they expect them to be provided a safe learning environment, free from harm, and in this instance, from sexual assault by an adult in a position of authority.
"Taking advantage of any child, especially on multiple occasions, is despicable, and we look forward to obtaining justice for the victim in this case and preventing this from happening to any other students in our community."
Coulter's attorney, Bakari Sellers, said his client is completely innocent.
"Artis Coulter is pleading not guilty to this matter. We're going to fight this vigorously. One of the first things we're going to do today is file a speedy trial motion so we can get this matter resolved sooner rather than later," Sellers said after Coulter's bond hearing.
Sellers said he and Coulter were classmates at Orangeburg-Wilkinson High School and he believes in his client's innocence.
He's "nothing but a pillar in the community," Sellers said.
Sellers said, "I will say that in this matter, and I want to be very, very judicious and precise here, allegations have been made before by the claimant in this matter, by the victim in this matter. This is not the first time allegations of this type have been hurled. We plan on fighting that vigorously."
He claims the 16-year-old made similar allegations "in general" in the past.
Sellers also stated that Coulter is not accused of "forceful conduct."
"This is a statute that is for relationships between teachers and students," he said of Coulter's charge.
Clark said that OCSD5 officials placed Coulter on paid administrative leave on March 25, "after an allegation regarding his conduct was reported to the administration."
He said the school district has employed Coulter as a substitute teacher/coach since 2008 and that he became a full-time teacher on Oct. 4, 2010.
"At all times, he has been assigned to The Technology Center. Mr. Coulter has also coached and served as athletic director at Bethune-Bowman since the 2014-2015 school year. On April 2, 2019, the district became aware of an arrest warrant being issued by the Orangeburg County Sheriff's Office for Mr. Coulter. The district is and will continue to cooperate with law enforcement as this matter is investigated," Clark said.
If convicted, Coulter faces up to five years in prison or a fine of up to $1,000.
If anyone has knowledge of other allegations, they are asked to call the sheriff's office at 803-534-3550 or Crimestoppers at 1-888-CRIME-SC. Callers can remain anonymous.
Sign up for our Crime & Courts newsletter
Get the latest in local public safety news with this weekly email.