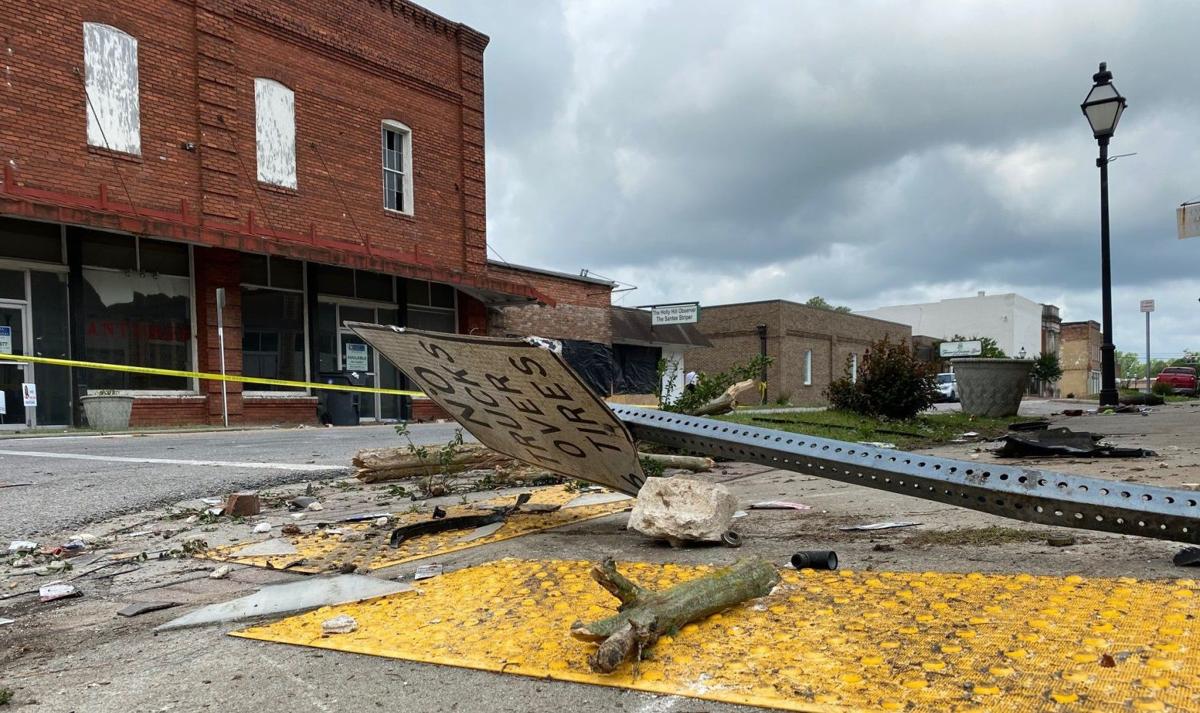 Two Holly Hill men died Sunday night after their vehicle crashed into a downtown office building, according to Holly Hill Police Chief Josh Detter.
The Orangeburg County Coroner's Office has not yet released the names of the men.
Detter said an officer was sitting in a patrol vehicle just outside of the town limits when he clocked two vehicles traveling around 100 mph on Old State Road.
The officer did not initiate a pursuit but attempted to locate the vehicles, Detter said.
Within moments, an officer discovered that a green Honda crashed. It came to a rest on Gardner Boulevard, where it intersects with Old State Road.
The officer discovered one of the deceased occupants ejected from the vehicle and lying on the roadway across from The Holly Hill Observer and The Santee Striper newspaper office at 8628 Old State Road.
The other deceased occupant was discovered in the vehicle, he said.
"He was found in the back seat, but he could've been the driver or could've been the passenger. I don't know," Detter said.
The S.C. Highway Patrol's Multi-discipline Accident Investigation Team is assisting the department in the investigation and will specifically try to determine who was driving the vehicle by using DNA samples from the steering wheel.
"Preliminary investigation and discussions with the S.C. Highway Patrol indicate that it appears the vehicle continued at that speed and it became airborne after hitting the railroad tracks near Hardee's, lost control, struck a small tree in front of Farmers and Merchants Bank and then collided with the Holly Hill Observer office," Detter said.
He noted, "The speed it was traveling combined with the structure caused it to spin and not roll."
Neither occupant was wearing a seat belt he said.
Detter called for additional officers to assist with crowd control on Sunday night. He estimated that 300 onlookers and concerned citizens arrived at the scene.
The second vehicle spotted by the officer apparently continued east on Old State Road/U.S. Highway 176, Detter said.
Detter said he's not certain why the vehicles seemed to have been traveling at such a high rate of speed through the downtown area.
Additional responding agencies include the Orangeburg County Sheriff's Office, Orangeburg County EMS, Holly Hill Fire Department, Eutawville Fire Department, Providence Fire Department, Vance Fire Department, Santee Police Department and Elloree Police Department.
Sign up for our Crime & Courts newsletter
Get the latest in local public safety news with this weekly email.