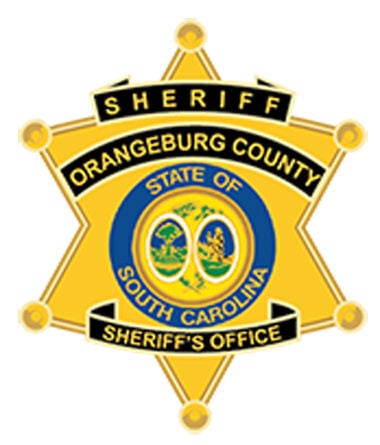 Orangeburg County
Sheriff's Office
Semi-truck tires and rims were stolen from a Holly Hill business over the weekend, according to a sheriff's office incident report.
Surveillance footage from Chris Thompson Services shows a small, tan pick-up truck pulling into the rear of the Boyer Road business at around 9:30 p.m. Friday.
Two strangers can be seen rolling four tires to the truck. They left the scene and returned at about 10:10 p.m. to get four more tires, according the report.
Eight Sumitomo steer tires and eight polished aluminum semi-truck rims were stolen.
The tires and rims are valued at a total of $4,800.
• Someone broke into a storage shed located on Knott Drive in Eutawville on Monday night.
The following items were stolen: a black and white See Doo jet ski and trailer as well as a burgundy, gas-powered golf cart.
The items are valued at $12,700.
• An Orangeburg woman said someone cut the tires of her 2006 Lexus early Tuesday morning, according to an incident report.
The woman heard a loud sound coming from the outside of her Presidential Drive residence around 4:15 a.m.
She looked outside and saw a female stabbing the front driver and back passenger tires on her vehicle, the report said.
The woman ran outside to confront female, but the female drove away from the scene.
The woman said she and the female each have a child by the same person, according to the report.
Orangeburg
Department
of Public Safety
A Cameron woman reported her red Honda Civic was stolen Tuesday night from the parking lot of the Orangeburg Mall.
The woman arrived at the mall about 10:10 p.m. When she prepared to leave about 30 minutes later, the vehicle was gone.
The woman said she left the car key in the vehicle and the vehicle's door unlocked, according to the incident report.
The value of the vehicle is $5,000.
In a separate incident, someone broke into an Elliott Street residence Saturday night.
The items stolen include a silver iPad, a gold Flip 5 speaker and a Motorola Power 8 Plus cellphone. The items are valued at about $1,720.
Sign up for our Crime & Courts newsletter
Get the latest in local public safety news with this weekly email.