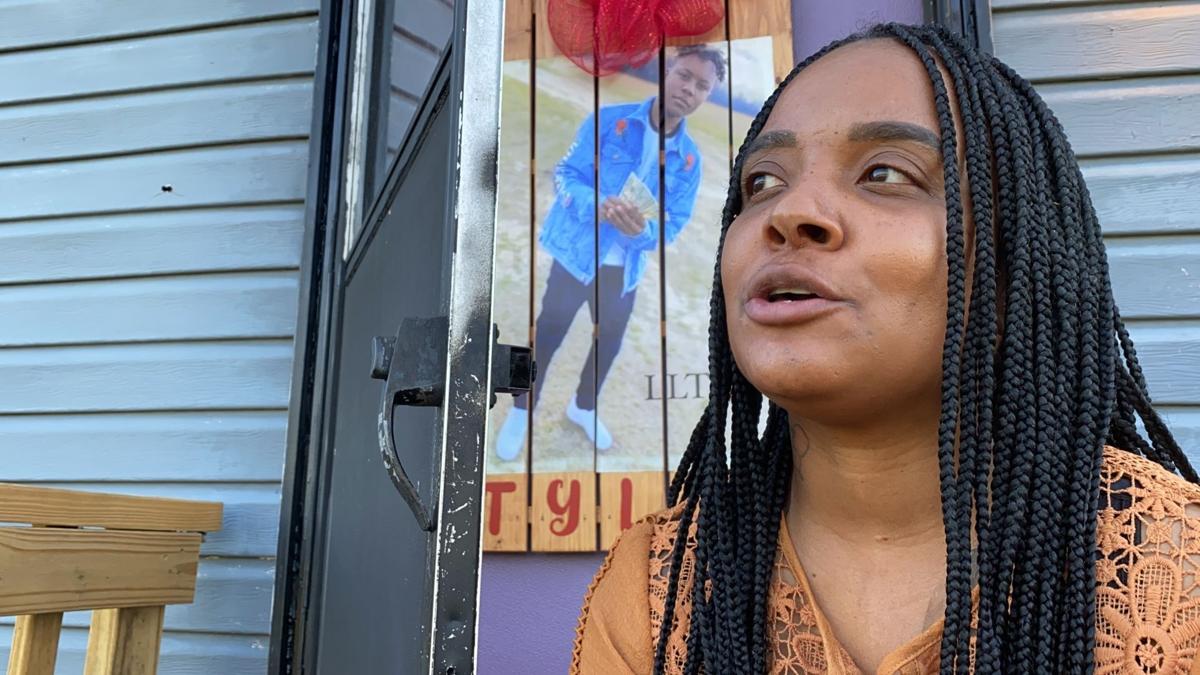 "I prayed. I stayed on my knees. I yelled out to God," Roshika Oliver said.
Oliver said she's been praying for justice for her 14-year-old son Tyler Benjamin, who was shot to death at his home near Santee on Oct. 5, 2020.
The Orangeburg County Sheriff's Office took a 17-year-old male, of Restwood Court, Santee, into custody on Monday and charged him with murder. The sheriff's office has not released the suspect's name.
The shooting incident occurred as Benjamin was sitting on the porch of his Tee Vee Road home with another male. Someone fired shots from a wooded area.
The arrest warrant accuses the 17-year-old of being at the edge of the property, "firing the weapon and striking Tyler Benjamin, resulting in his death."
The warrant alleges that the male had, "a rifle-style gun in his hand."
The warrant also said statements provided by multiple witnesses also led investigators to arrest the 17-year-old.
The suspect is being held at the S.C. Department of Juvenile Justice in Columbia as he awaits a hearing.
"This has been a lengthy and non-stop investigation to get a resolution in this case," Orangeburg County Sheriff Leroy Ravenell said.
"We have made an arrest, and we are continuing the investigation to find out who else may be involved," he said.
Oliver said although it's been six months since her son passed away, she still calls out to him daily.
When he was alive, he'd wake her up each morning.
She said his spirit continues to get her up at the start of each day.
And on Monday morning, Oliver said, her son's spirit led investigators to give her a call with an answer she's been seeking for half a year.
"When I got the call, I was just, 'Victory! Victorious!'" she said.
"Justice is being served," she said. "We still have a road to travel to bring this to a halt."
Throughout the morning and as the day went on, Oliver said that she experienced all kinds of emotions.
"I was happy about the phone call, but I was sad because every morning I get up and look for my son. Every day I call his name. It still feels like he's here," she said.
"I never, never gave up," she said. "I kept the faith."
Oliver offered words of encouragement to any parent who's going through what she's been experiencing since that fateful October day.
She said, "Any other parent who has any situation where they've lost a loved one in a tragic situation, don't give up. Keep pressing, keep going until you get answers."
Oliver expressed her appreciation for the Orangeburg County Sheriff's Office and Inv. Dujuan Council, who is leading the continued probe.
Benjamin was an eighth-grader at Holly Hill-Roberts Middle School.
Oliver has described her son as a "lovable person" who was respectful.
"He was an old soul. He wasn't a normal 14-year-old boy. He knew how to do things grown men didn't know how to do – change oil, change tires, check the oil, take out the trash, fold clothes, wash dishes. It wasn't nothing Tyler didn't know how to do," she said.