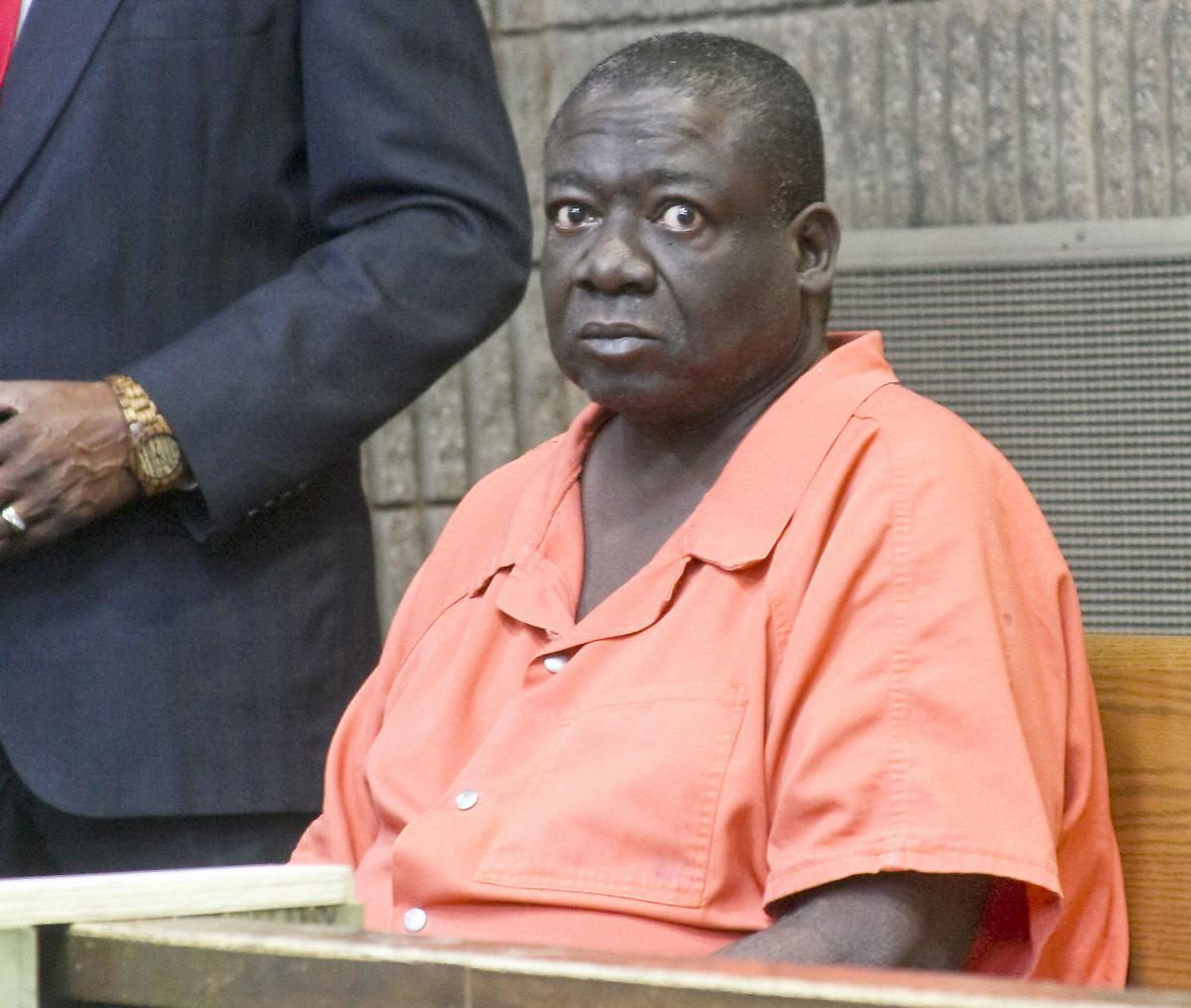 A 55-year-old Denmark man accused of murder has a criminal history dating back to 1989.
Stanley Lee Dixon of 5153 Carolina Highway has been charged in the death Louis D'mitri Patrone Wise, 40, of 1045 Locust Avenue, Denmark.
Wise's body was found in the cemetery at Slab Landing Road and Avalon Court on Dec. 26. The Orangeburg County Sheriff's Office alleges that Dixon shot and killed him.
Dixon appeared before Orangeburg County Magistrate Don West on Thursday. He will remain at the Orangeburg County Detention Center until a circuit judge considers setting his bond on the murder charge.
Several of Wise's family and friends attended Dixon's hearing on Thursday afternoon.
West asked Dixon how long he's been a resident of Denmark.
Dixon said he's lived there since 2010 or so, but that he's originally from St. Matthews.
He also told the court that he wasn't employed regularly, but did odd jobs.
Dixon has a lengthy criminal record.
According to S.C. Law Enforcement Division records, Dixon had two convictions for shoplifting and simple assault in 1989.
In 1994, the Charleston Police Department charged Dixon with assault and battery with intent to kill. Two years later, Dixon pleaded guilty to the lesser charge of assault and battery of a high and aggravated nature.
A judge sentenced him to 10 years in prison, provided that after he served five years, the balance of the sentence was to be suspended to five years of probation. According to the Charleston County Public Index online, Dixon received credit for 83 days he served in a psychiatric ward.
Dixon also pleaded guilty that year to charges of disorderly conduct and shoplifting.
In 2009, Dixon pleaded guilty to first-offense possession of methamphetamine or cocaine base in Orangeburg County. He was originally charged with possession with intent to distribute crack cocaine near a school.
A judge sentenced him to prison for three years, but suspended the sentence to two years of probation.
Dixon pleaded guilty to littering over 500 pounds in 2015.
Dixon emptied the contents of a septic tank on private property on May 31, 2014, even though the property owner told him not to do it.
A judge sentenced him to one year in prison, but reduced it to six months of probation.
Lt. Lakesha Gillard is leading the ongoing investigation into Wise's death.