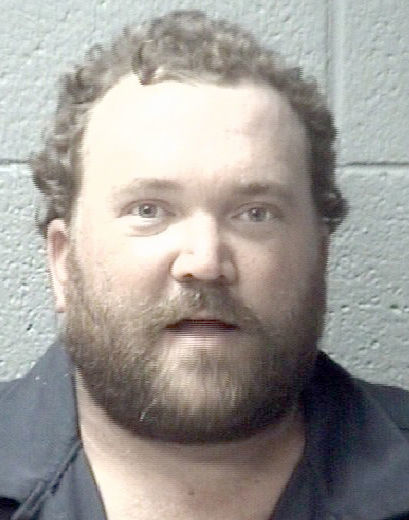 A Sumter man is accused of taking up to $37,000 for construction work that was never started.
"Thousands of dollars were paid this individual for separate construction projects in the Eutawville area earlier this year," Orangeburg County Sheriff Leroy Ravenell said. "But after several months, nothing has been done to even begin these projects."
Brandon Wharton, 36, has been charged with one count each of breach of trust over $10,000 and breach of trust between $2,000 and $10,000.
The sheriff's office alleges a Eutawville-area resident hired the Sumter man after he was recommended by several trusted people.
After an emailed contract was agreed upon, $7,000 was paid to Wharton, according to the sheriff's office.
After several days and no work being performed for a sea wall at the resident's property, she began asking when the work would begin.
The resident said she was given excuse after excuse for months. She said Wharton told her his wife was ill with cancer and in a Charleston-area hospital.
However, a mutual friend said the man's wife does not have cancer. The Eutawville resident alleges that Wharton's wife says she did not have cancer and had heard of similar stories involving Wharton, according to the sheriff's office.
In another case that began in February, a Eutawville couple contracted Wharton to rebuild a dock on their property for $50,000. The couple put down an initial $25,000 for the job.
That job was delayed at first by Wharton explaining he had a sea wall to build for a Eutawville resident, the sheriff's office said. Then Wharton reportedly had an injury from another job.
Months went by with no work being done, but Wharton asked for more money, which was paid, the sheriff's office says.
Bond was set on Wharton at $20,000 during a hearing on Monday.
If anyone else has experienced similar instances with Wharton, they are asked to contact the sheriff's office at 803-534-3550 or Crimestoppers at 1-888-CRIME-SC.
Sign up for our Crime & Courts newsletter
Get the latest in local public safety news with this weekly email.