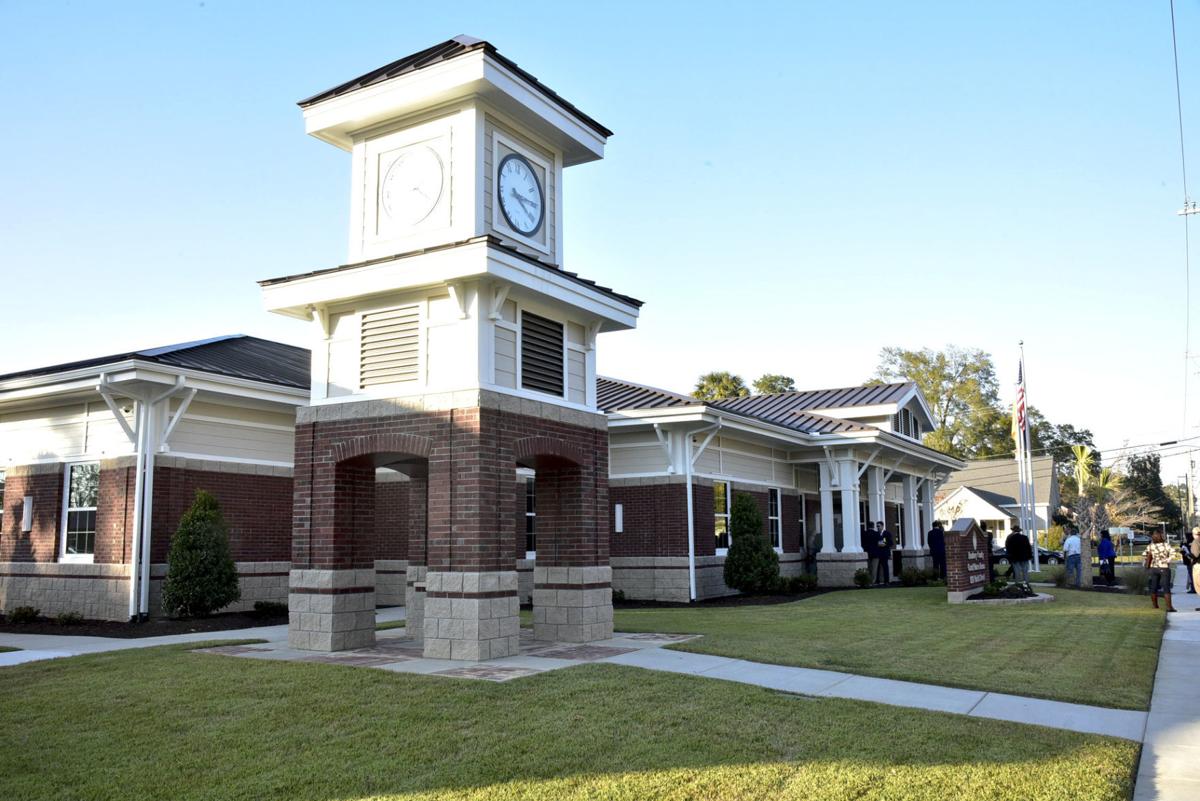 The S.C. Law Enforcement Division has been asked to investigate an incident between Bamberg County Council Chairman Trent Kinard and Bamberg First Baptist Church youth pastor the Rev. Eddie "Brad" Hudson.
Video of the incident shows Kinard using profanity in a dispute with Hudson. While Kinard says that's him in the video, it doesn't tell the whole story.
Kinard claims Hudson pushed him with his stomach. Hudson disputes that.
The incident took place around 9:45 p.m. Monday Sept. 9 following the Bamberg County Council meeting on North Street in Bamberg.
Bamberg Police Chief James Smoak said he and the Bamberg County Sheriff's Office both have jurisdiction in this particular incident.
Smoak and Bamberg County Sheriff's Office Chief Deputy Ben Hay agreed on Wednesday to request that SLED investigate the matter due to conflicts of interest by the police department and sheriff's office.
Kinard's wife is a member of Bamberg City Council.
Smoak said, "We'll let an unbiased agency look at it."
According to a Bamberg police incident report, Kinard filed a complaint against Hudson 12:47 p.m. Tuesday, Sept. 10.
Kinard alleged that during the council meeting, Hudson asked him to fight afterwards.
The chairman said he told Hudson that if he wanted to talk, they could speak after the meeting or he could call him.
Kinard said he remained in the Bamberg County Annex building speaking with others for about 30 to 45 minutes after the meeting ended, according to the police report.
He claims that Hudson stood outside waiting for him, the report states.
When Kinard exited the building, accompanied by Hay, he heard Hudson yell, "I am out here if you want to talk."
Kinard responded, "Whatever."
Kinard claimed that Hudson walked out in the road and said, "You think I am scared of your a - -?"
Kinard walked over to the road.
"I am not scared of your a - -," Hudson said in response, according to what Kinard told police.
Kinard told Hudson, "I sure as hell ain't scared of a preacher."
Kinard said that's when Hudson allegedly bumped him with his stomach "almost knocking him down," the incident report states.
Kinard also reportedly said to Hudson, "You're a big man hitting me."
Smoak reached out to Bamberg County to review any video footage from cameras attached to the annex building.
Smoak said, "It appears that Hudson does bump Kinard with his stomach."
Kinard told Smoak he didn't want to press charges, but wanted to document the incident in case Hudson tried to make a case of it.
Three days after the incident, Hudson visited the police department where he told Smoak his side of the story, according to a supplemental report.
He said that during the council meeting, Kinard told him to meet him outside after the meeting.
Hudson told police that Kinard threatened him and that Hay got between the two to separate them.
He said Hay was between him and Kinard "the whole time," the incident report states.
Hudson told police he didn't bump his stomach against Kinard's and denies ever touching him.
He said Kinard touched him and that he turned to Hay at one point and asked, "Are you going to allow him to touch me?"
"Kinard does approach Hudson after the meeting in the middle of North Street," Smoak wrote in the report.
A bystander posted a video to social media that shows the Kinard and Hudson in the street together. Hay stood nearby.
In the seven-second video, Kinard says to Hudson, "You wanted to talk to somebody, but you're about to get your g - - d - - - - - teeth knocked out for $500, m - - - - - f - - - - -!"
The T&D interviewed both men by phone on Wednesday.
Hudson said he wasn't expecting a confrontation with Kinard after the meeting. He maintains that Kinard charged at him from across the street.
Hudson denied saying to Kinard, "You think I am scared of your a - -?"
He noted that he's told Kinard that he will not speak with him privately, so he wanted to talk with him outside.
"I really think it was a setup on his part towards me," Hudson said.
He said, "I forgive Trent and I don't hold any ill will towards him."
"I don't hold anything personal against the chairman," Hudson said. "This was never personal for me. I'm concerned about the county and that council continues to drive taxes up and they continue not to listen to the public."
Hudson said that he regrets that the incident occurred.
"If I knew it was going to lead to that, I wouldn't have stayed afterwards," he said.
Kinard said on Wednesday that he regrets the incident happened and that he used profanity.
"Sometimes I use colorful language. I'm passionate," he said.
Kinard claims that Hudson enticed him to come across the street.
"I was ambushed," Kinard said.
Sign up for our Crime & Courts newsletter
Get the latest in local public safety news with this weekly email.