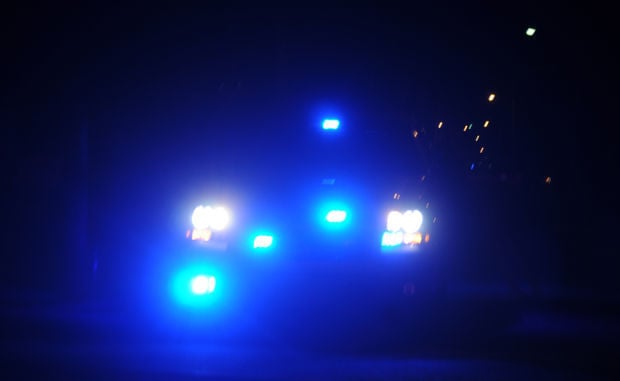 Nine shooting incidents took place across Orangeburg County over the past several days. A teen was shot in the foot in one incident, while a woman was shot in the back in another, according to sheriff's office incident reports.
In one incident, a 15-year-old boy told deputies that he was standing on the side of Whaley Street with his friends and waiting on a ride at about midnight Saturday.
A white SUV drove by and people started shooting out of one of the windows, according to an incident report.
The teen heard approximately 30 gunshots before feeling pain in his right foot as he was trying to run away, the report states. He was taken to the Regional Medical Center for surgery.
At 11:05 p.m. Sunday, a 13-year-old girl ran from her bedroom yelling that someone shot through her window on Yellow Jasmine Road.
Her 4-year-old sister was also in the bedroom.
Deputies discovered where a bullet went through a window and lodged in a dresser across the room.
A Sifly Road woman heard about five gunshots at 2 a.m. Sunday. She didn't hear any glass breaking, so she didn't think any more of it, a report states.
When she woke up at 7:29 a.m., she noticed a bullet hole in her residence.
Investigators collected 33 shell casings near the residence. They also determined that a bullet went through the woman's front window, through two walls and into the kitchen wall, the report states.
Just after midnight Monday, a couple woke up to the sound of something striking their home on Kings Drive in Norway.
They found a bullet in the wall, an incident report states.
Once it was daylight, they discovered where a bullet went through the metal roof of the carport. The bullet then struck their home and stopped in the inner wall behind the bookcase of a bedroom.
At 12:35 a.m. Monday, a woman reported a shooting incident on Gizmo Road in Orangeburg.
When deputies arrived, they saw a woman standing in the yard holding a small child, an incident report states.
The woman told deputies she'd been shot.
She had a bullet fragment in her right breast and two wounds to her back, the report states.
She told deputies that she and her children were in bed when shots rang out.
No one saw anything, she noted.
Orangeburg County EMS transported her to RMC.
Orangeburg County deputies reported someone shot at them just before 10:30 p.m. Monday, according to an incident report.
The deputies attempted to make a traffic stop on a vehicle that matched the description of one "allegedly used in a shooting incident currently under investigation," the report states.
The occupants allegedly began to open fire on the deputies. The occupants ran from the vehicle and attempted to elude law enforcement at Roosevelt Gardens Apartments on Representative Circle.
No deputies were injured in the ordeal.
A concerned citizen called 911 to report that at least one of the vehicle occupants was in apartment unit 801.
Deputies could tell there was a firearm inside of the unit, the report states.
Once inside, deputies detained a man who was hiding. An investigator questioned him.
After further searching, they located a 19-year-old in an upstairs closet under a blanket. They believe he was the driver of the vehicle.
As part of that incident, the S.C. Law Enforcement Division and Orangeburg Department of Public Safety assisted the sheriff's office.
The incident remains under investigation.
In the city of Orangeburg, officers responded to two shootings.
The first occurred at 4:31 p.m. Monday on Boulevard Street at Ellis Avenue, according to a police incident report.
A witness told officers that a vehicle struck another vehicle at Fairfield Street and then fled the scene. Someone held a "big firearm" out of the back window of the vehicle that fled.
The vehicle that was hit had severe damage to its rear passenger side. The two occupants in the vehicle had injuries.
The second shooting incident occurred around 1:20 a.m. Tuesday morning on Central Street.
Someone reported a vehicle pulled into a home's driveway. Shots were fired.
Officers collected four shell casings near the house. No one was injured.
The first shooting of the holiday weekend occurred around 4:25 p.m. Friday at North Transmission and Auto on Savannah Highway.
A 37-year-old man was critically injured.
Dante Lucretius Harley, 19, of Dragstrip Road, is facing the charge of attempted murder in the North incident.
Sign up for our Crime & Courts newsletter
Get the latest in local public safety news with this weekly email.