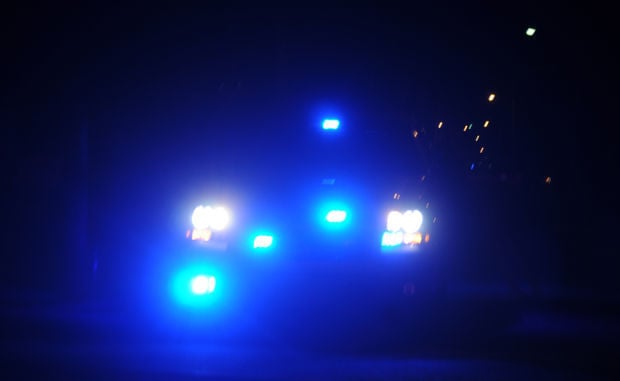 Orangeburg
Department
of Public Safety
An Orangeburg woman was sitting on a bed in a Bayne Street residence Tuesday night when a bullet came through her bedroom wall and struck a mirror.
A man said he was in the kitchen of the residence preparing food when he heard three gunshots.
The bullet was recovered and three 9 mm brass shell casings were found farther down Bayne Street.
The front windshield of a white Toyota Camry at a neighboring residence was also shot. The bullet matched the one that entered the residence.
• A Chestnut Street couple heard a crashing sound in their home early Tuesday morning.
They discovered a bullet went through a window of the residence and lodged inside a wall of the home.
• An Orangeburg man was is accused of forging checks during a nine-day period in September 2019.
Shaquille Trevon Clark, 25, 761 Whittaker Parkway, was charged with forgery, value less than $10,000; bank fraud and conspiracy, according to arrest warrants.
Warrants allege Clark wrote several checks drafted from a TD Bank account belonging to a Florida female in the amount of about $500.
The warrants allege Clark deposited of the checks into his GrandSouth Bank checking account using a mobile app.
The bank lost about $518 as a result of the incident, according to warrants.
A GrandSouth Bank employee said forged checks were deposited into four different member accounts. While Clark's warrant mentions co-defendants, no other people have been charged yet.
If convicted, Clark faces up to five years on each charge and fines.
• A Manisha Drive man said someone broke into his apartment Tuesday morning and lit several articles of clothing and his trash bag on fire.
Items worth about $400 worth were stolen and the fire damage is estimated at $100.
Orangeburg County
Sheriff's Office
Someone stole nearly $2,000 worth of catalytic converters from Sunshine Auto Salvage on Southland Road, according to a sheriff's office incident report.
An employee reported Tuesday morning that someone entered the business sometime during the night and stole six catalytic converters inside a storage box.
The thief also used a company-owned forklift and company-owned torch to remove eight additional catalytic converters from eight other vehicles on the property.
A pneumatic impact wrench was also stolen.
In a separate incident, an Orangeburg woman reported someone stole the condenser out the air conditioning and heating unit of her new Palmetto Parkway home.
The woman said she just moved into the residence, but was gone for a few days. She noticed the item was stolen Tuesday when she arrived at the residence to turn on the heat.
The part is valued at $7,000.