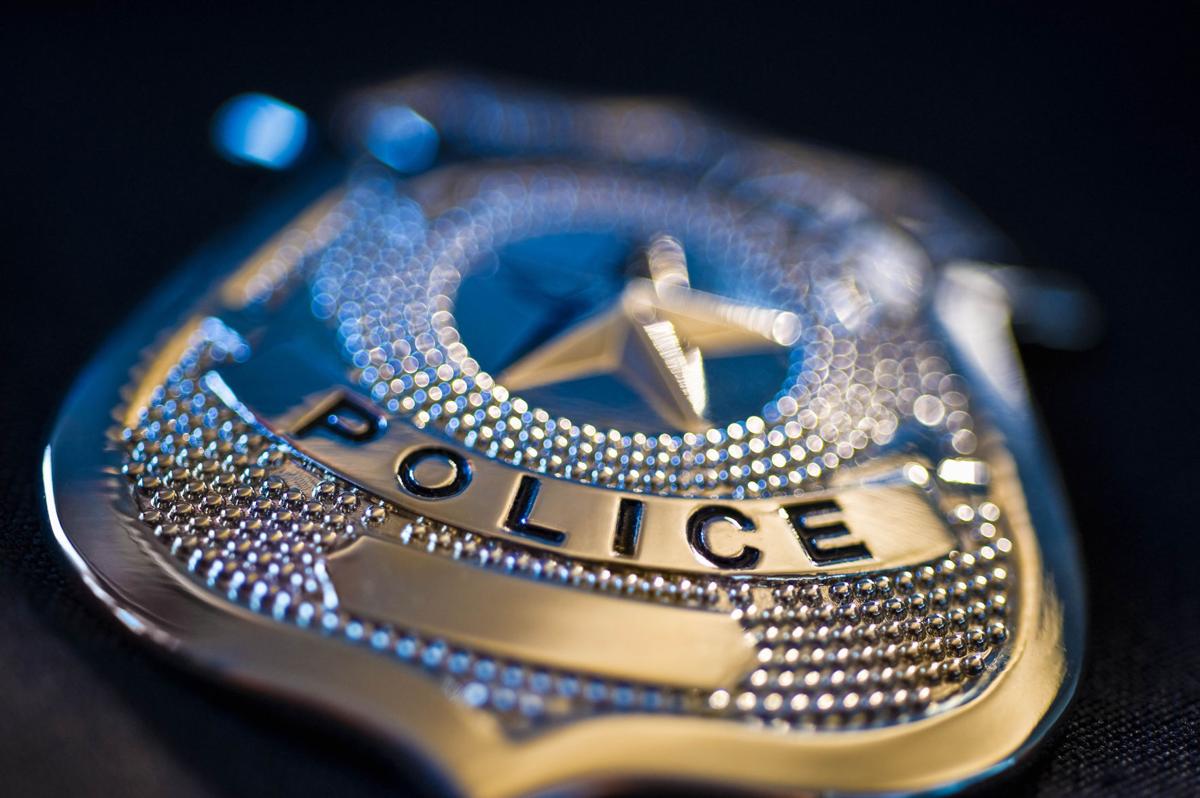 Orangeburg County Sheriff's Office
A male held an Orangeburg store clerk at knifepoint on Saturday. When the clerk and customers yelled at the male, he left the store, according to a sheriff's office incident report.
The male, wearing a camouflage jacket and a blue face mask, entered the Lil Cricket, located at 2751 Magnolia Street, just before 7:30 p.m. and approached the clerk.
The male passed the clerk a handwritten note that stated, "Give me all the cash or I will stab you" and waved the knife at the clerk.
The clerk and customers then yelled at the male and he left on foot, walking toward Kings Road.
No one was physically injured and no cash was stolen.
• Someone stole catalytic converters from several vehicles belonging to the Orangeburg County Disabilities Board, located at 2785 Magnolia Street, in Orangeburg. An employee discovered the theft on Friday.
The thief cut and removed catalytic converters from the following vehicles: a 2003 Ford E350, a 2006 Ford E350 XI, a 2001 Dodge Ram 5500 and a Dodge Ram 3500.
The thief also broke the door handles on four Dodge Caravans.
The value of the stolen catalytic converters is $2,000.
• Someone stole a John Deere 310 4x4 backhoe from a hunting club located near Theater Drive, just outside of Holly Hill. The theft was reported on Friday.
The value of the backhoe is $25,000.
Orangeburg Department of Public Safety
Someone opened fire on a Moseley Street home just before 11:30 p.m. Monday, according to an ODPS incident report.
Officers discovered several bullet holes on the side of the house and a bullet slug inside of the residence. They also located multiple shell casings on the road in front of the home.
There were two adults in the home at the time of the shooting. No one was injured.
Neither of them know who may have opened fire on their home, the report states.
• Someone stole a 2014 camouflage Yamaha Grizzly 700 ATV from behind a Columbia Road residence. The homeowner reported the theft on Monday.
The stolen ATV was strapped to a trailer in the backyard, the report states. The trailer wasn't stolen.
The ATV has black race line rims, beadlock mud tires and a winch on the front.
The value of the ATV is between $5,000 and $7,000.
• Someone stole catalytic converters from multiple vehicles parked at Hands On car wash, located at 795 John C. Calhoun Drive, over the weekend.
The business owner discovered the theft on Monday and reported it to law enforcement.
The thief removed catalytic converters from the following white U-Haul vehicles: a Dodge Ram 1500, a Ford and a Ford 650.
The thief attempted to remove the catalytic converter from another Ford U-Haul, but it was covered by a cage.
The value of the stolen and damaged property is $8,800.