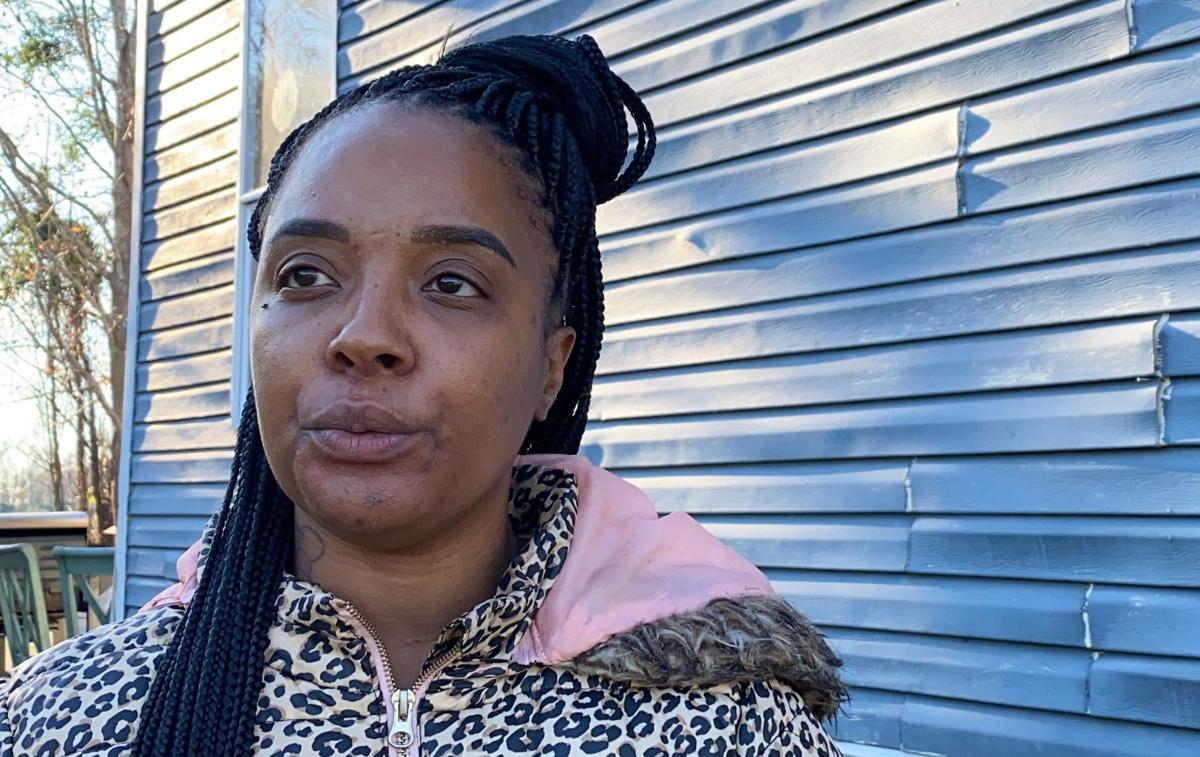 On Oct. 5, someone shot and killed Roshika Oliver's 14-year-old son, who had been sitting in her yard. His killer has not yet been arrested.
Someone fired on her Santee home on Friday, hitting it five times, Oliver said.
She believes something needs to be done, including making law enforcement more visible in her Tee Vee Road neighborhood.
Oliver wants officers "to get down to the nitty gritty of who is doing it."
"These people can be caught," she said. "They can be caught because this is a small town. Santee is a small town. People talk."
"We need to have rallies, we need to have checkpoints because they're riding around with these guns in their cars, obviously," she said.
No one was at Oliver's home during the most recent shooting. She returned to her blue double-wide mobile home at about 10 a.m. Friday and discovered five additional bullet holes.
This time, the shooters seemed to aim at the master bedroom on the side of the home, she said.
The front of the home still bears the bullet holes from October's fatal shooting and two shootings that occurred there earlier in the year.
The incident followed one earlier in the week.
According to an Orangeburg County Sheriff's Office incident report, Oliver's 17-year-old son called deputies on Wednesday around 3:30 p.m.
He and his uncle were near the intersection of Tee Vee Road and Antioch Road, just a few yards from the home.
Oliver said her son and his uncle were picking up signs when someone in a blue Honda rode by, rolled down a window and pointed a rifle at them.
Oliver said the Honda left the scene at a slow speed.
"I'm sure I'm not the only house being fired at. What are the reasons? We do not know, but somebody's got some bad intentions," Oliver said.
She wants the community to be aware so they can keep an eye on her home and the surrounding areas.
If anyone notices anyone who looks suspicious at her residence or nearby, they should report it to law enforcement immediately, she said.
Oliver said someone fired on her home twice earlier this year.
The third shooting incident claimed the life of her son, Tyler Demond Benjamin.
Law enforcement hasn't said if each of the shooting incidents are related.
Oliver said she's frustrated with the pace of the investigation into her son's death.
She feels hopeless at times, she said.
Her remaining children are undergoing counseling to help them cope with this loss of their brother, she added.
"It's just real hard. I'm still fighting for justice for him," she said. "I'm not going to give up."
If anyone has information about the Oct. 5 shooting that claimed the life of Tyler Benjamin or the shooting that occurred at the home this past week, they are asked to call Crimestoppers at 1-888-CRIME-SC. Callers don't have to give their names.