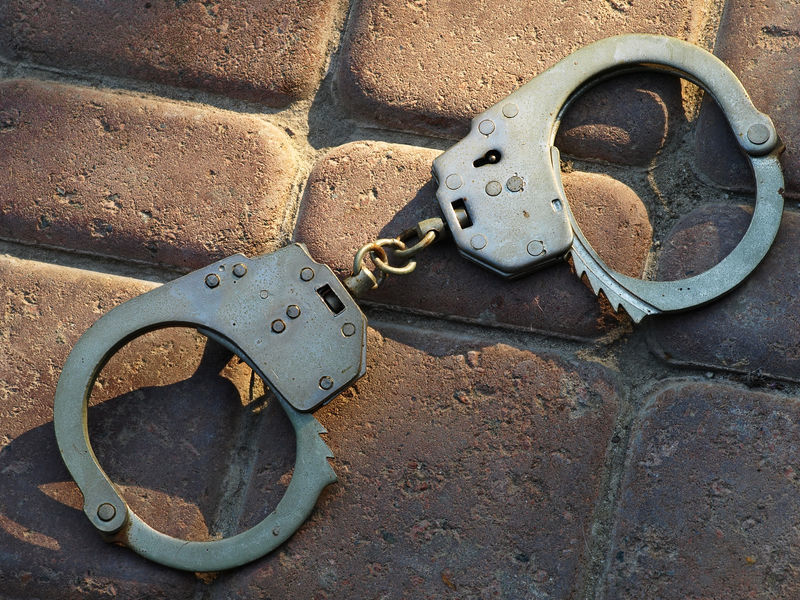 Bamberg Police
Department
A Bamberg man was arrested for assault and threats after allegedly threatening a church deacon.
Bamberg units were dispatched to Saint John's Baptist Church in reference to a male subject reportedly threatening to shoot up the church on Nov. 17.
Upon arrival, a responding officer noticed a black male walking away from the church in the middle of the road, throwing his hands up and holding what appeared to be a milk crate. When the officer stopped and asked some church members who the subject was, they motioned to the direction the black male was walking. The officer noticed the subject was someone different from the name given by the caller.
The subject kept walking away after the officer verbally commanded him several times to go come over and talk to her. He finally complied and walked over to her with his hands straight up in the air. He immediately began stating, "What did I do" and "I didn't do anything." A county deputy assisted and checked the subject for any weapons.
The assisting city officer had gone to ask church members what occurred while the subject was being detained. Church members stated the subject had asked to join the church, but he was denied due to his state of being under the influence. The subject reported got angry and threatened to come back and shoot up the church.
The subject was then told he was under arrest for simple assault, and he began to curse and act belligerently, according to the report. The assisting officer transported the subject to jail.
An interview with the church's pastor revealed the subject had not threatened to shoot the church up, but he had allegedly threatened to shoot a deacon who had spoken up against the subject joining the church. The subject was charged with assault and threats.
Sign up for our Crime & Courts newsletter
Get the latest in local public safety news with this weekly email.