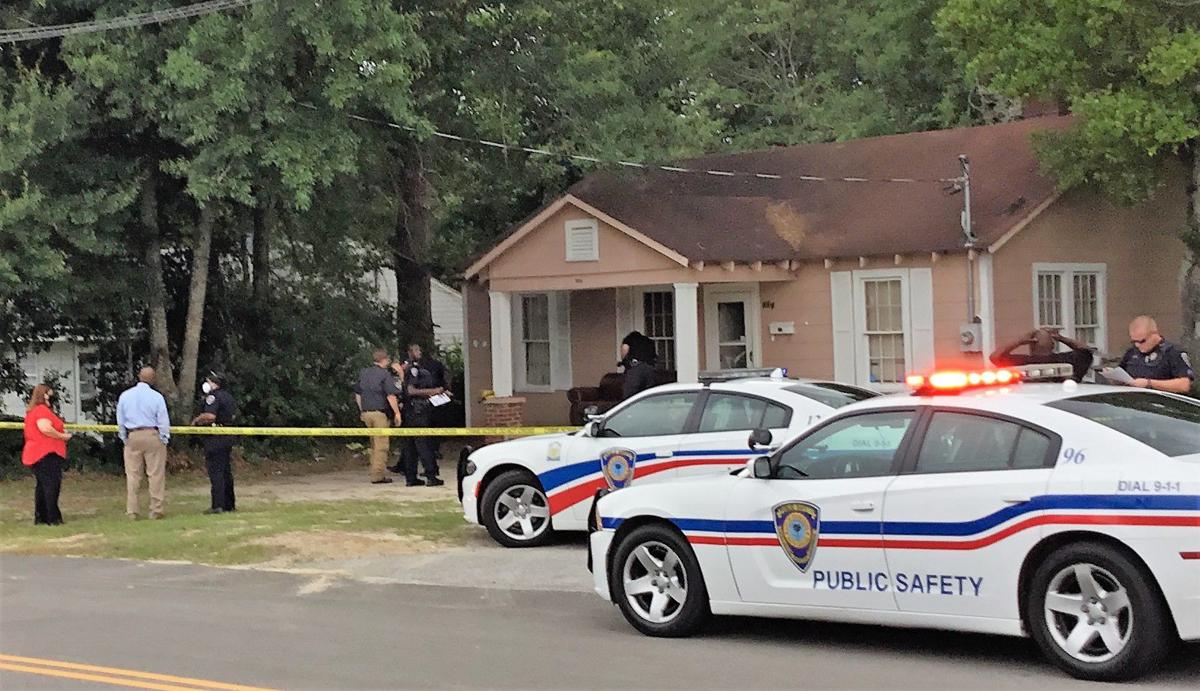 Orangeburg
Department
of Public Safety
An 18-year-old Dantzler Street man was accidentally shot in the abdomen as he and his friends were playing with a gun on Wednesday afternoon, according to an ODPS incident report.
When officers arrived at the scene, the man was conscious, alert and oriented.
They saw there was a clear exit wound near his bellybutton.
Officers learned that the shooting took place on the front porch of a Dantzler Street home, the report states.
The man wouldn't tell officers the names of the friends who were at the home at the time of the shooting.
Someone told officers that the friends fled in the direction of Clark Middle School
Orangeburg County EMS transported the man to the Regional Medical Center for treatment.
Orangeburg County
Sheriff's Office
Someone shot at three people at Joe's Convenience Store on Bonita Lane, just outside of Holly Hill, around 5:30 p.m. Wednesday, according to a sheriff's office incident report.
A woman was at the store with her uncle and the father of her child when she saw a man she knows.
She said the man left the location, but returned with a firearm and shot at them.
The uncle heard two gunshots.
• No one was injured when someone fired into a Caufield Court home in Holly Hill just before 4:30 a.m. Wednesday.
A man reported that he was sound asleep when he heard two gunshots and glass breaking.
He got down on the floor and crawled out of his bedroom to call law enforcement.
Two other people inside of the home said that they didn't hear the gunshots or glass breaking.
Deputies couldn't locate any shell casings or projectiles.
• Someone burglarized Orangeburg Preparatory School, on North Road, around 2:30 a.m. Wednesday.
The maintenance supervisor discovered something was amiss when he arrived for work at 6:30 a.m.
He noticed dirt tracks throughout the hallway in the C-building and that his office and the athletic director's office were in disarray.
Multiple Motorola handheld radios and several tools were stolen from his office. Two DVR receivers were ripped from their wiring there.
He also noticed one television each missing from classrooms C-3 and C-7.
Deputies discovered a shattered window in the music room and dirt tracks leading down the hallway.
Two other windows were damaged. Deputies located a flathead screwdriver next to one of them.
Security cameras showed a male on the campus around 2 a.m., the report states.
The value of the stolen items is estimated at $2,500.
Sign up for our Crime & Courts newsletter
Get the latest in local public safety news with this weekly email.