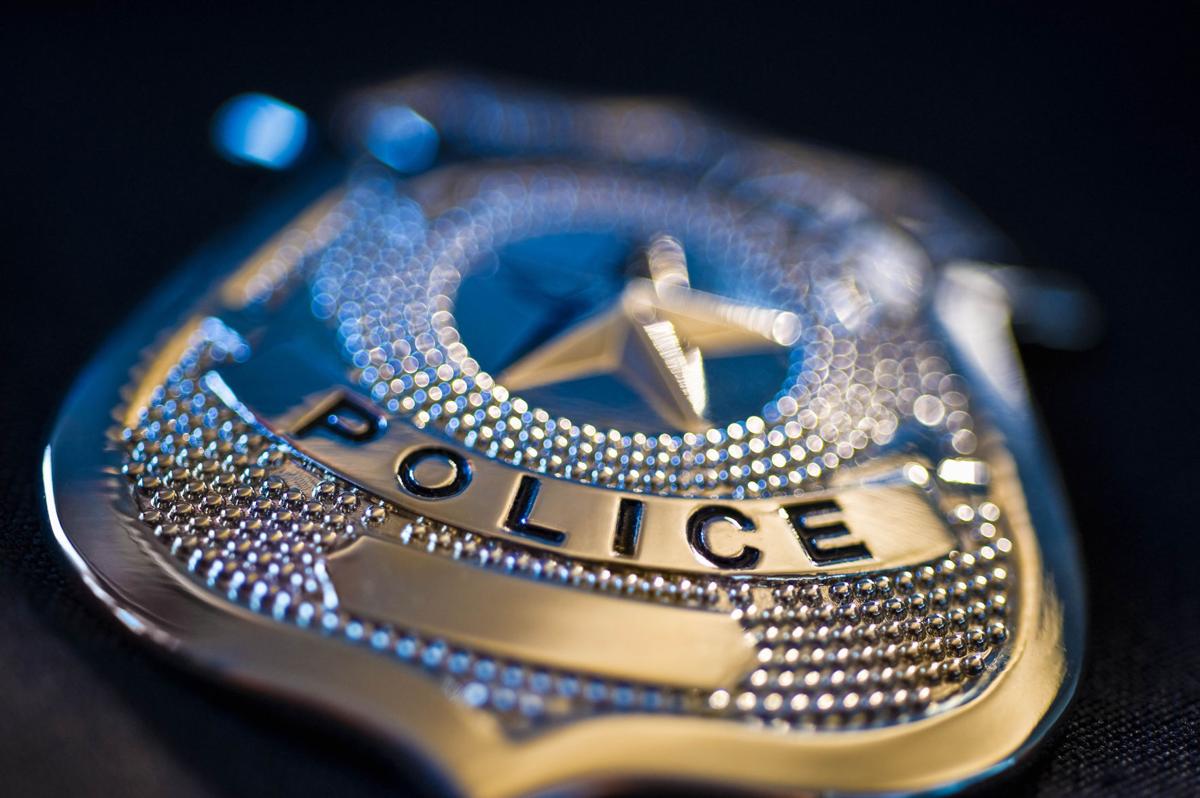 Orangeburg
Department
of Public Safety
An Orangeburg man is facing two counts of theft from motor vehicles, according to arrest warrants provided on Wednesday.
Warrants accuse Eric Bernard "E.B." Bellinger, 47, 1214 College Ave., and a not-yet-named co-defendant, also from Orangeburg, of breaking into two vehicles parked on Fairfield Street on Dec. 30 around 5 a.m.
Officers took Bellinger into custody Tuesday.
Video surveillance allegedly shows Bellinger and his co-defendant using one of the victim's debit cards after the vehicle break-ins, warrants state.
The owner of the 2002 gold Toyota Camry told officers that someone stole her SiriusXM radio system.
The owner of the 1996 black Nissan Maxima reported that someone stole his blue Ozark Trail backpack and a DC backpack containing a Microsoft Xbox, Nintendo Switch and wallet.
If convicted, Bellinger faces up to five years in prison or a maximum fine of $1,000, or both, per charge.
S.C. Highway Patrol
An 18-year-old woman pressed the accelerator instead of the brake in front of an Orangeburg business on Tuesday evening, which caused her to crash her 2015 Toyota into the storefront, according to Lance Cpl. Tyler Tidwell of the S.C. Highway Patrol.
Tidwell said the incident happened at 6:30 p.m. at 2811 North Road, the location of Shoe Show.
He said there weren't any reported injuries.
The incident remains under investigation, he said.
Orangeburg County
Sheriff's Office
Sometime during the early morning hours of Tuesday, Jan. 14, someone stole items from two trucks parked at a Zion Church Road home in Orangeburg.
The homeowner said that when he woke up that morning, he noticed the drivers' doors on both of the trucks were open and the following items missing: a 9mm Glock 43X semi-automatic pistol with a blue frame and silver slide, a .380-caliber Glock 42 semi-automatic pistol with a black frame and black slide, a Samsung S8 Plus Galaxy cellphone and blue plastic case, an Apple Macbook Air and a cheetah print backpack that contained the Macbook.
He last saw the items at 2:30 a.m. but they were missing when he checked at 7:18 a.m. That's when he called law enforcement.
The value of the stolen items is $3,600.
A Windward Avenue woman left her 2009 Dodge Charger unlocked on Sunday and by 7:10 a.m. Tuesday, she noticed that someone stole her Vera Bradley wallet and 9mm black Smith & Wesson SD9VE semi-automatic handgun.
The value of the stolen items is $650.
On Tuesday at 2:13 p.m., a Durham Street woman called deputies to report that someone stole his and hers wedding bands from her Cordova home.
The rings are valued at $1,000.