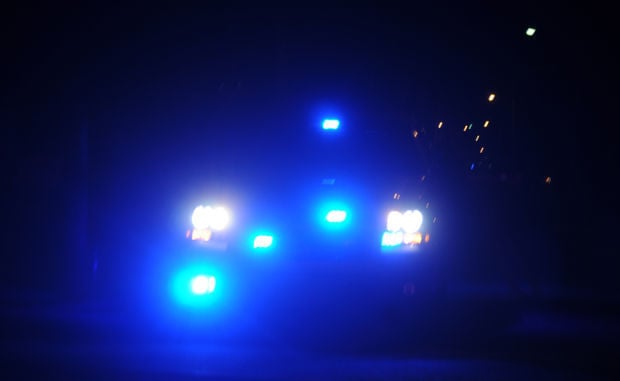 Orangeburg
Department
of Public Safety
Management of Big D's Motors reported Tuesday morning that someone stole a pickup truck during the night, according to a police incident report.
This is the second time someone's stolen a vehicle from the lot this month.
Missing from the lot is a 2005 blue Ford F-150 XLT Triton four-door pickup truck. It is valued at $6,995.
Orangeburg County
Sheriff's Office
Someone stole a Leesville man's tools from a Rowesville Road location, according to a sheriff's office incident report.
The man left the items on his toolbox when he went to lunch on Monday at 11 a.m. When he returned at 1 p.m., the items were missing.
He called deputies the next morning to report that someone stole the following items: a red Hilti impact driver, a red Hilti electric drill, two black Hilti battery chargers and a red Hilti battery.
They are valued at $1,190.
• An Orangeburg woman reported at 2:20 p.m. Tuesday that someone burglarized her Bair Road home moments earlier.
She arrived at her residence shortly after receiving a notification that something triggered her security alarm.
She discovered that someone forced their way into her home and plundered drawers in a couple of bedrooms.
The burglar took a jewelry box that contained the following items: a man's gold watch, a man's silver watch, a woman's gold watch, a pearl ring set in gold, a blue diamond ring set in gold and one Alpha Kappa Alpha sorority pin with 20 pearls set in gold.
The items are valued at $900.
• A Norway resident reported Monday afternoon that a Wire Road home was burglarized.
The following items were stolen: a 46-inch Samsung flatscreen TV, a 32-inch Vizio flatscreen TV, a Smith & Wesson five-shot .38-caliber special revolver model J642 and an SKS rifle manufactured by the Socialist Federal Republic of Yugoslavia at the Zastava Factory model M59 hand-painted camouflage using a spray can.
The value of the stolen items is $1,000.
• A woman called deputies at 8:04 a.m. Monday to report that her 15-year-old son refused to go to Orangeburg-Wilkinson High School.
She told deputies that her son was violating a family court order by refusing to go to school. She said the family court instructed her to file an incident report each time her son refuses to report to school.
• A Georgia woman called deputies on Tuesday to report that her 2006 white Jeep Wrangler was missing from a Camp Road property in Orangeburg. She last saw the Jeep there the previous day.
The Jeep doesn't have any doors and she left the keys in a cup holder, the sheriff's office incident report says.
The value of the vehicle is $15,000.
• A Kurtfan Lane woman called deputies to her Neeses home on Monday afternoon to report that someone stole a boat and stereo amplifier from her property.
The green 16-by-8 foot jon boat is valued at $1,000 and the blue and silver stereo amplifier is valued at $250.
Sign up for our Crime & Courts newsletter
Get the latest in local public safety news with this weekly email.