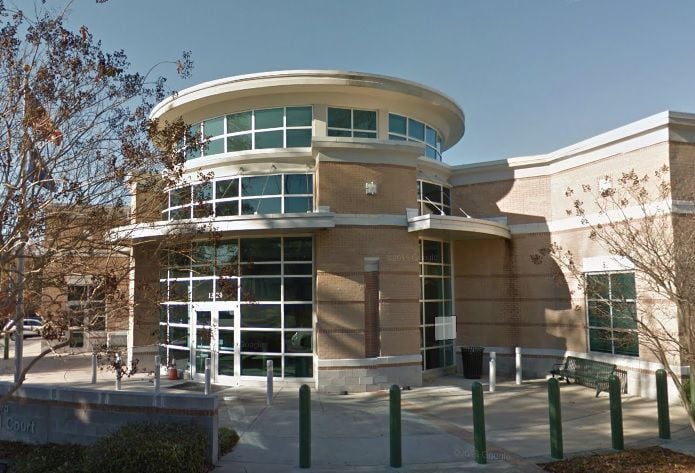 Orangeburg
Department
of Public Safety
A 21-year-old Orangeburg woman allegedly led public safety officers on a high-speed chase on Monday morning.
Speeds reached 90 mph on Chestnut Street and she ultimately stopped for officers in front of a Blanda Circle residence, according to a police incident report.
The incident began as an officer was in his patrol car behind a black Kia Rio near Chestnut Street and Old Riley Street around 10:14 a.m.
"For reasons unknown, the vehicle accelerated to a high rate of speed above 90 mph and began to pass vehicles in the median in a reckless manner," the report states.
That's when the officer activated blue lights and attempted to stop the vehicle.
The officer caught up with the vehicle in front of Church's Chicken on Chestnut Street.
The driver "accelerated again to a high rate of speed in the median, passing cars and disregarding traffic control devices and passing on double yellow lines in an attempt to evade me," the officer wrote in the report.
The driver continued down North Road before turning left onto Shillings Bridge Road.
Dispatch radioed to the officer that the vehicle had been reported stolen by the Orangeburg County Sheriff's Office.
The tag on the vehicle belonged to a Chevrolet Trailblazer.
When the vehicle turned onto Blanda Circle and pulled into a residence, the officer drew his service weapon and ordered the woman out of the vehicle.
She surrendered without incident and an officer transported her to the Orangeburg County Detention Center.
The woman told a sheriff's deputy she took the vehicle from her mother earlier that morning, the report said. Her mother declined to press charges.
The woman is facing misdemeanor charges of reckless driving and failure to stop for blue light.
In an unrelated report, a Park Street man reported three dogs attacked and killed a cat Monday morning.
An officer wasn't able to locate the dogs, but told the man he'd set a trap as soon as one becomes available.
Orangeburg County
Sheriff's Office
Someone stole a Bamberg man's vehicle on Jamison Avenue on Friday, according to a report.
The man reported the incident on Sunday.
He said he'd fallen asleep outside in a chair after he had too much to drink, the report said.
When he woke up, his keys and 2011 Chevrolet Silverado were no longer there.
The vehicle is valued at $6,000.
In an unrelated report, a Fuller Street man reported Sunday that his 2017 maroon Ford Fusion was stolen in the Cameron area.
The vehicle was spotted later that day by the Georgetown County Sheriff's Office. A deputy chased the vehicle until it crashed and the driver and passenger fled on foot.
Deputies later located the passenger and charged him.
The vehicle is valued at $15,500.
Sign up for our Crime & Courts newsletter
Get the latest in local public safety news with this weekly email.