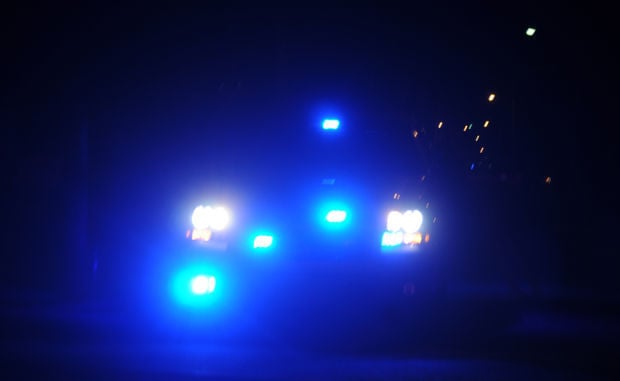 A 15-year-old male was shot in the stomach and leg Tuesday night as he was walking in Orangeburg. Authorities believe the shooter was aiming for Orangeburg County deputies.
The incident began at about 11 p.m. when a deputy spotted a red Honda passing by with a burned-out headlight at Old Cameron Road and Belleville Road, according to a sheriff's office incident report.
The deputy said the Honda drove into the oncoming traffic and continued to drive erratically, prompting the deputy initiate a traffic stop.
The Honda pulled in front of the Family Dollar on Belleville Road but missed the driveway. The driver overcorrected and pulled into the Shell Bojangles parking lot.
A chase then ensued down Sheik Street and Whittaker Parkway, the report said.
At the intersection of Whittaker Parkway and Myers Road, the Honda stuck the median and the left tire blew out.
The Honda proceeded toward Five Chop Road, almost striking an ambulance.
The Honda then attempted to turn onto Pineland Street and struck another vehicle. The driver of the second vehicle heard two shots.
Three people exited Honda and fled on foot, according to the report.
Orangeburg County Sheriff's Office deputies believe the shooter meant to shoot at law enforcement and accidentally shot the juvenile, the report states.
The three people who fled the vehicle were not located.
On Wednesday night, an unknown subject shot several bullets at a Sprinkle Avenue residence while the occupants of the house were asleep.
Six bullet markings were found on the house with four rounds hitting the vinyl siding and two hitting two separate windows.
No one in the residence was injured. The victims believe the incident was related to the Pineland Street incident, the report said.
In separate report, a Barnwell man needed surgery after he was shot in the city Wednesday afternoon.
He was dropped off at the Regional Medical Center around 2:44 p.m. by two unknown men, according to an Orangeburg Department of Public Safety incident report.
The man was shot in his left leg near his groin. The bullet struck his femoral artery and then his femur, causing it to shatter, according to the report.
Prior to going into surgery, the man informed hospital staff that he was shot in the city at a store but could not provide officers the store's name or exact location.
Sign up for our Crime & Courts newsletter
Get the latest in local public safety news with this weekly email.