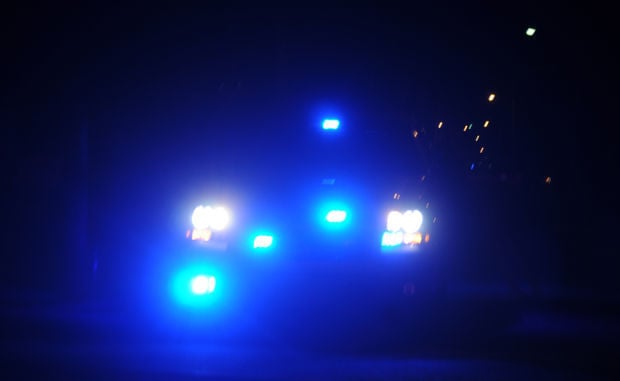 Orangeburg Department of Public Safety
An Orangeburg man reported that his vehicle was shot, according to an incident report.
The man received a phone call from someone he knew at 5 p.m. Monday.
The caller allegedly told the man, "I am going to pull you out of your house."
The man said at about 5:20 p.m., someone driving a silver Dodge Charger fired a gun at him on Orange Street.
He wasn't hit, but a 9mm bullet struck his front passenger window and two bullets damaged the front passenger tire.
Officers found one spent 9mm shell casing on the ground.
Orangeburg County Sheriff's Office
Someone stole four catalytic converters from vehicles at Dwight's Body Shop, located at 1461 Joe S. Jeffords Highway in Orangeburg.
The owner of the shop reported Monday that catalytic converters were cut and stolen from a 2019 bronze Mazda CX-9, a 2016 burgundy Dodge Ram, a 2014 red GMC Sierra and a 2015 red GMC Acadia.
Deputies located a saw blade and pliers underneath the Dodge.
Someone also damaged the fence enclosing the vehicles.
The estimated total value of the stolen catalytic converters is $2,200. The damage to the vehicles and fence is estimated at $2,200.
• Someone cut and removed the catalytic converter from a 2009 yellow Dodge Ram 1500 belonging to Super Sod at 3086 Five Chop Road.
An employee discovered and reported the theft on Monday after he attempted to start the truck and realized something was wrong.
The value of the stolen catalytic converter is $2,000.
• A parishioner at New Galilee Christian Church, located at 1563 Coach Road in Holly Hill, noticed something hanging underneath the church van on Monday and realized someone had stolen its catalytic converter.
The catalytic converter is valued at $300.
• Someone stole the catalytic converter off of a 2020 white Ford F150 XL belonging to OCAB, located at 1826 Joe S. Jeffords Highway in Orangeburg, on Monday.
The catalytic converter is valued at $198.89.