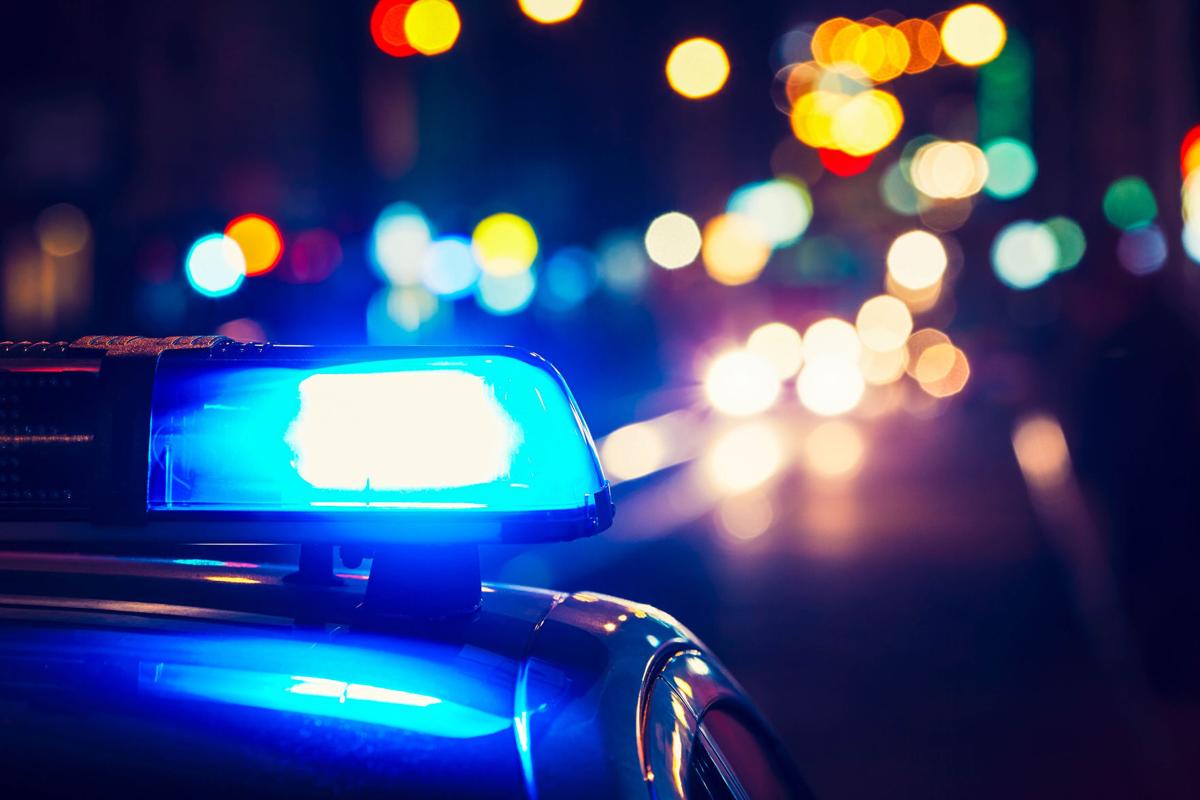 Orangeburg
Department
of Public Safety
An 18-year-old man was shot early Thursday morning.
The man flagged down an officer just before 2 a.m. on Greenville Street, according to an ODPS incident report.
He told officers the incident began as he was sitting on his porch, waiting on a friend to pick him up so they could get something to eat.
While he was waiting, he saw some vehicles drive in front of his Greenville Street home at a slow speed.
A moment later, the same vehicles returned to Greenville Street. Some individuals inside of the vehicles began shooting at him while he was sitting on the porch, the man said.
He ran to take cover, but ended up getting shot in his left calf, the report states.
Officers noticed multiple bullet holes on the front of the man's residence, which was occupied by two of his relatives. They weren't injured.
The man refused treatment by Orangeburg County EMS and did not want to be transported to the hospital.
One of the officers who responded to the scene said he "heard what sounded like 10-20 gunshots" while he was in his patrol car at a John C. Calhoun Drive location.
In an unrelated report, someone burglarized a Russell Street house and shed, stealing the following items: a lawnmower, chainsaws, battery chargers, weed cutters, pole saws and a tile cutter. The theft was reported Wednesday.
The value of the items is $1,600.
Orangeburg County
Sheriff's Office
A 20-year-old Orangeburg man was shot while driving around 8 p.m. Wednesday at the intersection of Charleston Highway and Ashwood Street in Orangeburg, according to an incident report.
The injured man told deputies that he and two passengers were traveling toward Bowman, just past the S.C. Department of Motor Vehicles office, when someone in an unknown vehicle opened fire on the Impala he was driving.
The man sustained a gunshot wound to his left leg, just above his knee. His passengers weren't injured.
The Impala's driver's side rear door, driver's side front door, hood and windshield sustained damage from bullets, the report states.
The injured man received treatment for his wound at the Regional Medical Center.
• A catalytic converter thief left behind a few items: a lighter and a set of brass knuckles, according to an incident report.
A Cordova woman reported on Tuesday that she saw something hanging down from her 2002 white Mitsubishi Montero Sport.
Upon closer inspection, she noticed her catalytic converter was missing. The lighter and brass knuckles were next to the vehicle.
The value of the catalytic converter is $500.
• Someone stole a firearm and magazine out of an unlocked 2005 Chrysler Town and Country minivan parked at a Dawsey Street location in Cordova on Tuesday.
The stolen 9 mm Taurus G2 pistol and 9 mm magazine are valued at $460.
• Someone stole a disabled, two-axle black dump trailer from the cemetery at Target United Methodist Church in Holly Hill. The theft was reported Tuesday.
The trailer contained a silver toolbox, one piece of sheetrock and three end tables.
The value of the trailer and contents is $4,971.
• Someone broke into a 2012 Honda Accord, swiped the spare key to a 2016 red Ford Explorer and then stole the Explorer early Tuesday.
The theft took place on Dove Point Road in Orangeburg.
The thief also took a .380 ACP semi-automatic Bersa Thunder firearm and Apple iPhone 6 that was in one of the vehicles.
The value of the Explorer, firearm and phone is $21,050.
• Investigators believe that the same person broke into six vehicles in the St. Julien Drive residential area of Eutawville early Tuesday morning.
Nothing of value was stolen during the thefts.
In at least two of the thefts, the vehicle owners left the doors unlocked, according to an incident report.
• Someone broke into two vehicles parked at a Sheriff Boulevard home in Orangeburg early Wednesday morning.
The burglar shattered the window of a 2014 Dodge Challenger, but didn't take anything from it.
A 2018 Chevrolet Malibu wasn't locked and the burglar took a Michael Kors purse, $625 cash, identification cards, credit cards and other forms of identification, an incident report said.
The value of the stolen items is $810.
• Someone stole the following items from an unlocked Bull Swamp Road residence in North on Wednesday: clothes, three pairs of Nike sneakers, tax documents and two phones.
The items are valued at $920.
• The following items were stolen from a locked shed on Blanda Circle in Orangeburg late Wednesday night: an Apple Macbook computer, a 50-inch television, a safe containing jewelry and $4,500 cash, a Sony Playstation5 and a zero-turn lawnmower.
The value of the stolen items is $9,300.