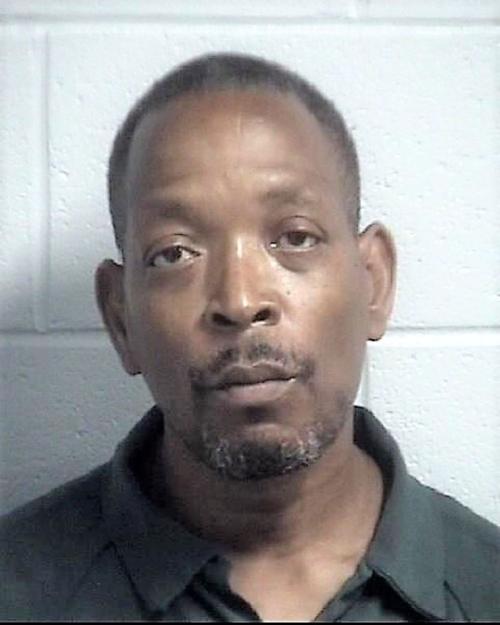 Orangeburg County Sheriff's Office
A 56-year-old Orangeburg man is accused of pistol-whipping his 17-year-old daughter.
Shellie C. Keitt Jr., of 113 Fox Run Court, is charged with unlawful conduct toward a child and pointing and presenting a firearm at a person. He was taken into custody on Friday.
Warrants allege that Keitt pointed a firearm at his daughter's head and then "struck her about the face, scratching her left eye."
According to an incident report, a woman called law enforcement on June 4 after she saw the bloodied teen run to a neighbor's house.
The 17-year-old had a bleeding eye and bruises, the report said. She was barefoot and covered in what appeared to be dirt.
The woman drove the teen to a nearby Dollar General and bought her a pair of shoes so her feet wouldn't burn on the hot pavement while they waited for deputies.
The teen claimed Keitt attacked her in a dispute about missing guns, the report said. She told deputies she didn't know anything about the missing firearms.
When deputies spoke with Keitt, he allegedly told them that he'd become upset about the missing firearms. Keitt claimed he and his daughter got into a "scuffle" and she fell, injuring her eye, the report states.
Later that day, Keitt called deputies to his home and alleged that his daughter had taken his .45ACP Taurus 1911 handgun and Diamondback D15 semi-automatic rifle. The firearms are valued at $1,750.
In September 2016, Keitt pleaded guilty to unlawful carrying of a pistol and second-degree assault and battery. A circuit judge sentenced him to 90 days at the Orangeburg County Detention Center and one year of probation.
In December 2011, Keitt pleaded guilty to second-offense criminal domestic violence.
A circuit judge sentenced him to one year in prison, suspended to one year of probation and completion of a batterer's treatment program.
And in July 2009, Keitt pleaded guilty to first-offense possession of cocaine. A circuit judge gave him credit for time served.
Orangeburg County Magistrate Gary Doremus set bond at $3,000 on Keitt for his two recent charges during a Friday afternoon hearing.
If convicted, Keitt faces up to 10 years in prison and a fine.