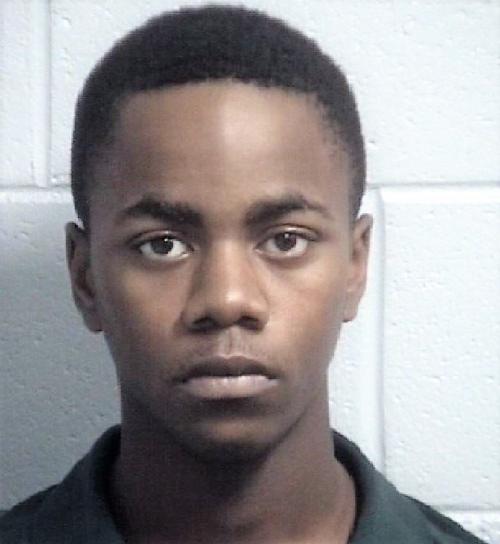 Orangeburg County Sheriff's Office
An 18-year-old Orangeburg man is accused of using force to engage in sexual intercourse with a female, according to a warrant against him.
He's also accused of shoving the female when she tried to get her cellphone from him.
Jaylin Aquann Felder of Orangeburg is charged with first-degree criminal sexual conduct and third-degree assault and battery.
Both of the alleged incidents occurred at Felder's home on New Year's Day.
The female told investigators while she was there, they engaged in sexual activity.
During the activity, she told Felder that her stomach was hurting, but Felder allegedly continued engaging with her even after she told him to stop.
The warrant alleges that Felder committed sexual battery on the woman "using physical force while the victim was begging him to 'stop.' Above is evidenced by written statements from the victim, ID by the victim of the defendant, audio and video confession by defendant of events that took place and physical evidence collected in 'SANE' examination kit."
A SANE examination is conducted by specially trained sexual assault nurse examiner.
The incident report states that both the female and Felder made conflicting statements to investigators at times.
If convicted of first-degree criminal sexual conduct, Felder faces up to 30 years in prison.
• Someone stole a 2008 black Toyota Tundra from a Eugenia Court driveway in Orangeburg on Sunday around 7:43 p.m.
The Tundra's owner told deputies he left his vehicle unlocked, according to the report, according to an incident report.
The vehicle is valued at $8,000.
• Someone stole a black 8-foot-by-20-foot utility trailer with a wooden floor and ramp gate from Resource Environmental Solutions on Horizon Street in Eutawville. The theft was reported on Dec. 30.
The value of the trailer is $5,000.
• An Ohio man reported on New Year's Eve that someone stole his enclosed trailer and the 2015 Harley-Davidson CVO Street Glide it contained.
The man left the trailer along Interstate 26 near S.C. Highway 210 on Dec. 30 because it had a flat tire, according to a sheriff's office incident report.
The Harley-Davidson is valued at $30,000 and the trailer is valued at $5,000.